Community College Students
Are you planning on attend community college? Are you currently a community college student? Our UTEC advisers are available to help you create a plan to complete one of our Teacher Preparation programs and earn a Bachelor's degree from the University of San Francisco.
Our staff values individualized advising and will work with you on creating a plan to start your education at a community college and transition into one of our Teacher Preparation programs here at USF. We welcome the opportunity to speak to you and learn more about your aspirations in becoming a future teacher.
USF has specific articulation agreements which allow students to take coursework at a community college and receive credit once they transfer to USF. Our UTEC advisers have reviewed used these articulation agreements and created specific coursework outlines for community colleges in the Bay Area. These coursework outlines illustrate which courses students should plan to take at their intended community college as well as courses taken at USF.
Find our community college coursework outlines below and contact our Program Manager, Melissa Hope, if you are interested in getting more information at mlhope@usfca.edu
City College of San Francisco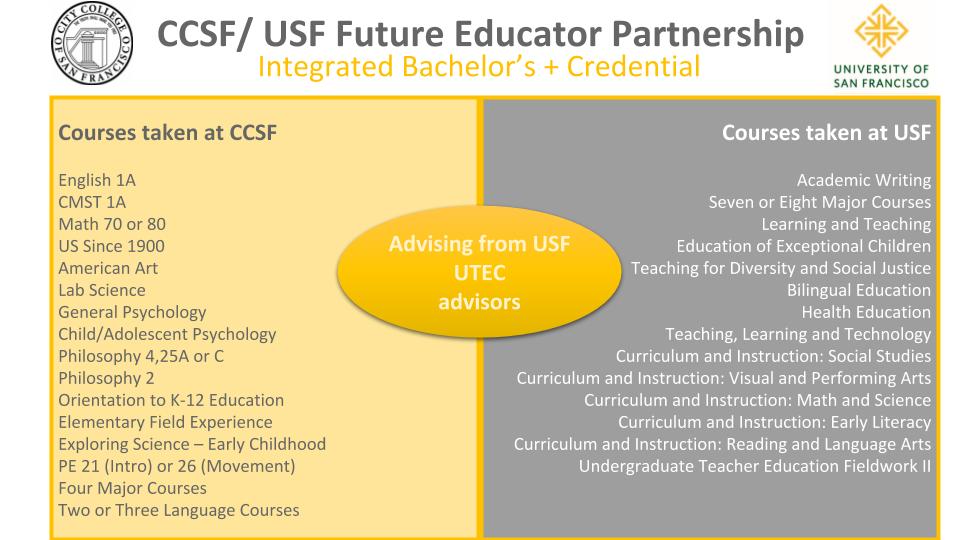 Skyline College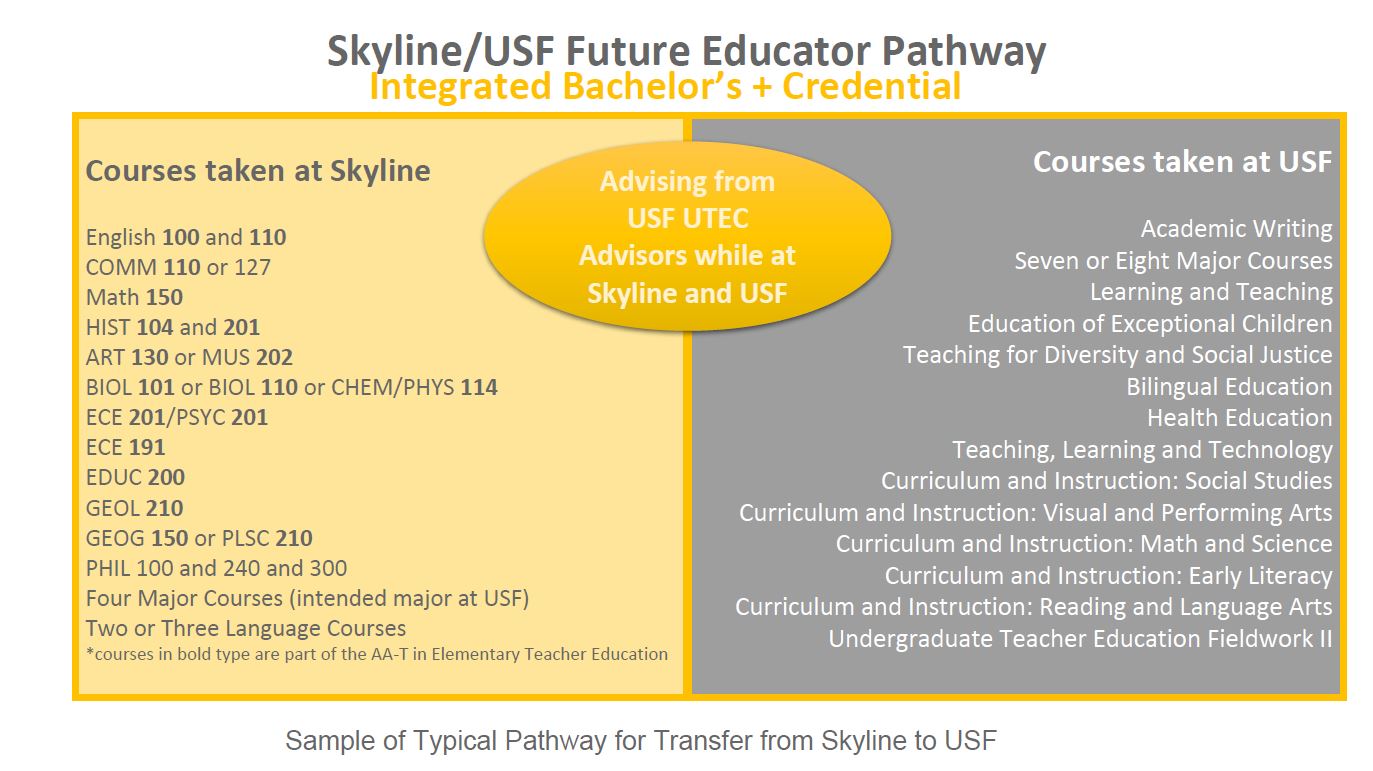 Other community colleges
If you are interested in our teacher preparation programs and do not see your community college listed above, then our UTEC advisers will provide you with matriculation-to-graduation advising and create academic plans. Contact our Program Manager, Melissa Hope (mlhope@usfca.edu), for individualized advising.