USF Dons Basketball at the Chase Center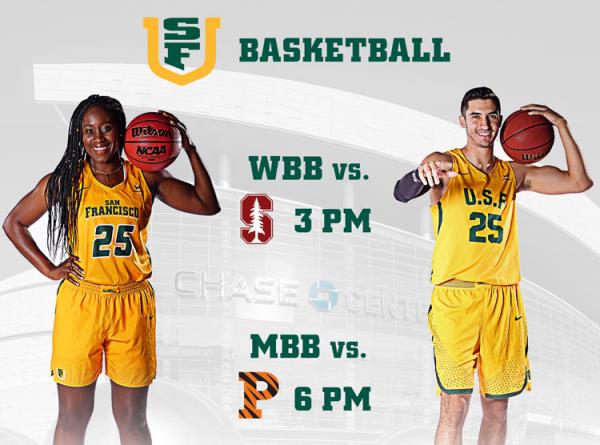 Saturday, Nov. 9
Women's basketball at 3 p.m. |  Men's basketball at 6 p.m.
Chase Center

WITNESS HISTORY. USF is set to host the first NCAA basketball games in the history of the Chase Center on Saturday, Nov. 9. As a USF student, you are invited to join the Dons at the newest gem of the NBA for FREE! The first 106 students to RSVP through the link below will get a seat on the floor and the next 1,200 students to RSVP will receive a lower-level seat behind the basket. 
USF STUDENTS ONLY: Reserve a floor seat ticket (SOLD OUT)
USF STUDENTS ONLY: Reserve a lower-level ticket
Note: You must be a current USF student AND signed-in to myUSF to access the links above.

One ticket gains you entry to the women's basketball game against Stanford, the men's game against Princeton, and a reception between the games in the United Club at the Chase Center. The window to RSVP will remain open while supplies last or until Oct. 21.

*Limit one ticket per RSVP. After completing the form, you will receive a confirmation email with ticket pickup times and information. You will NOT be able to request a free ticket the day of the game.