News and Events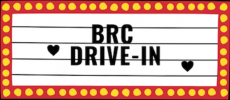 Join us for a movie night every other Friday at 5 p.m. via Zoom led by BRC student assistant, Yasmine Lelaind. Please check Instagram for updates.  
"Demons" Art Project
"Demons" is a collaborative art project focused on bridging the gap between spreading awareness of mental health and bringing together communities from all over the world.  This project spotlights the negative demons we hide on a daily basis and allows us to release those demons through art. The goal of this project is to have people define what "demon" means, and draw/describe as many "demons" as they can while bringing communities together. 
If you would like to participate in this project here are the rules:
 Sit down and draw something. The idea is to draw something that you fear, hate, or are annoyed by, and make it a tangible object, a demon if you will. Examples include pimple scars, ketchup, procrastination, insecurity, anxiety, trauma, depression, addiction. 

Once you draw the object as a demon that you fear, I would like for you to write something about that demon and why it is of significance to you.

Take a picture of your drawing and send it to me through Instagram (@wsmith16), or to my email wbsmith2@dons.usfca.edu if you would like. You can also submit your drawing to me and remain completely anonymous if you would like.
 Virtual Yoga