#ImFirstatUSFCA: National First Gen Celebration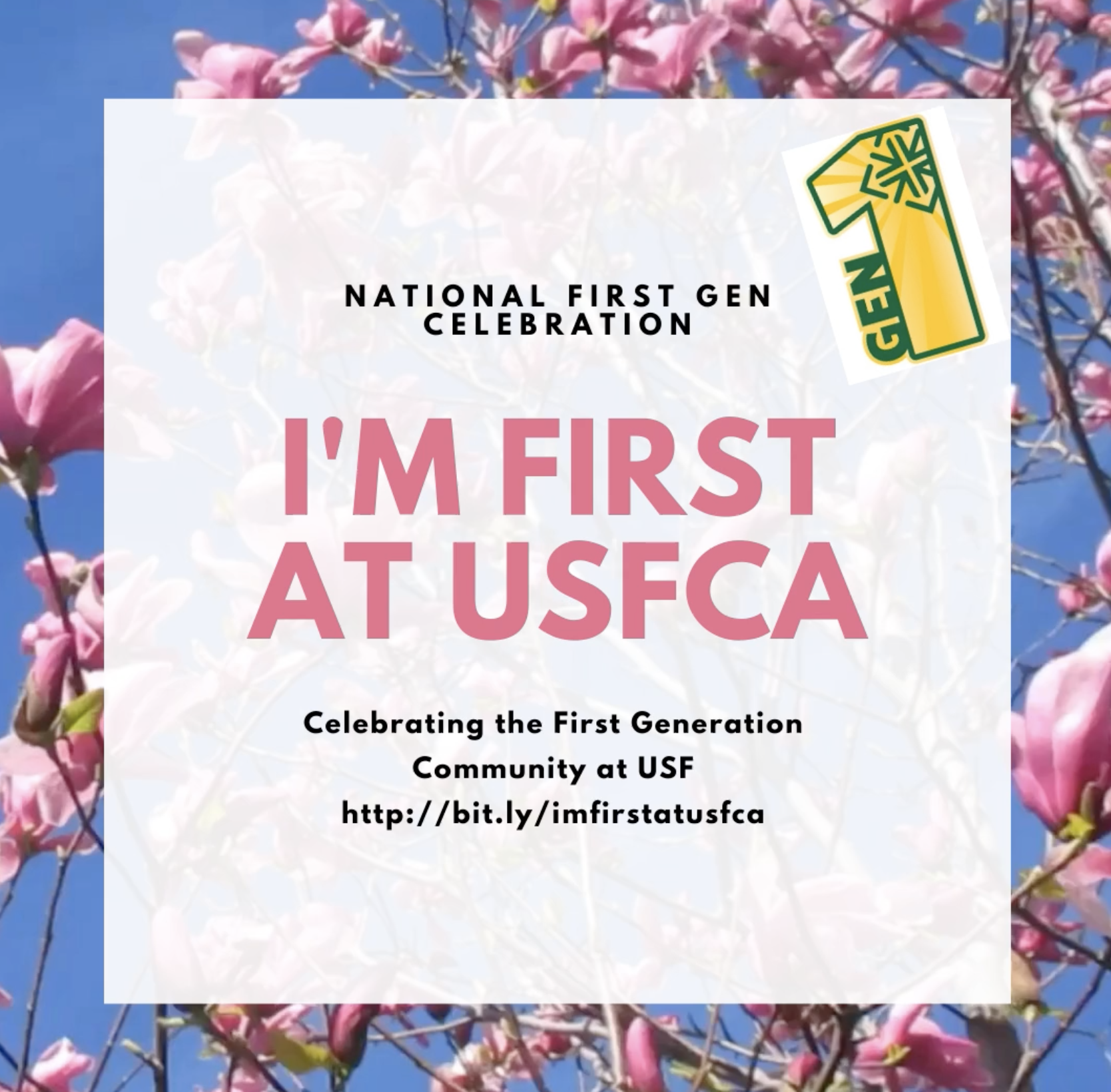 Join us as we recognize the accomplishments and achievements of First Generation College Students at USF and nationwide. First Generation college students and their allies are welcome at any and all of our events for the week of November 9, 2020.
To learn more about the nationwide celebration, visit the Center for First-Gen Success.
With the First Generation Faculty Learning Community, we built a site for faculty to engage in the work of serving First Generation students at USF. We invite you to dive into the work in learning and collecting best practices as well as articles to support research:  https://sites.google.com/usfca.edu/1stgen/  
We are also proud to work with CIPE to identify trends in first-generation student retention and persistence.
Finally, we are very proud to welcome Alpha Alpha Alpha, Beta Rho Chapter, the honors society for first generation college students to USF. More news is forthcoming for students regarding eligibility and induction. Faculty and Staff are also welcome to apply for Alpha Alpha Alpha with the provision that they serve as mentors for first generation college students at USF. 
All of this would not be possible without our first generation students at USF, undergraduate and graduate. Join us at any or all of the events to connect with each other and build community. All times are PST and links require authenticated accounts. 
---
Make your life easier by screenshotting our schedule below. If you have questions, email firstyear@usfca.edu
Can't make our events? Here are opportunities to contribute/engage:
Follow us on Instagram: @muscatscholars