Life as a Scholar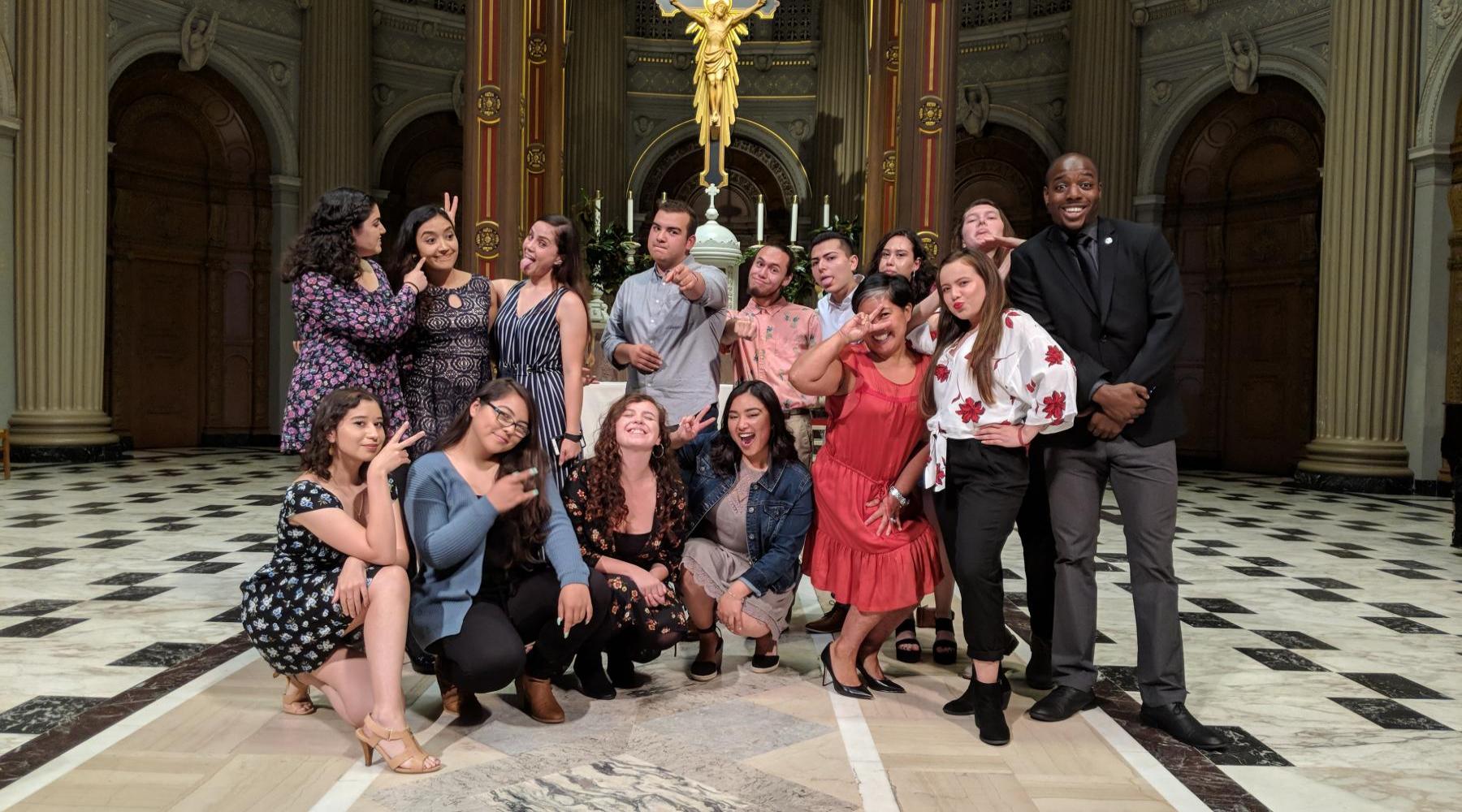 The regulations below were created to maximize your safety and enrichment and to facilitate community building during MSP. Your compliance with these basic regulations will ensure a positive and fun experience for all participants. These expectations are part of the Commitment Letter you are asked to sign and return to the Program Office and are in effect for the duration of the program, from arrival through MSP graduation.
Once you have arrived for the Program, you are considered a University of San Francisco student, and are expected to abide by all University policies and procedures. All university rules of conduct and guidelines are listed in the Fogcutter Student Handbook »
For the 2 week summer bridge, the Muscat Scholars Program is a residential program. You will be required to spend every night during the program on campus, including weekends, even if your permanent residence is in the USF vicinity. During the school year, you will be able to be free of this restriction. This is only for the 2 week bridge! (We get this question a lot!)
You will not be able to maintain employment or other outside commitments while engaged in the Muscat Scholars Program summer bridge, as these would conflict with attendance and regulations. Similar to the residential requirement above, you will be free of this restriction during the school year. This is only for the 2 week summer bridge.
Your attendance at all classes during the summer bridge is mandatory. If you become ill, or for any other reason cannot attend class, you must inform your Peer Mentor prior to the beginning of class or workshop. In any case, course work must be made up and submitted on time.
Your attendance at all House Meetings and Commons Meetings, and other events as scheduled, is mandatory during the summer bridge. As a result, you will not be able to attend personal functions on evenings or weekends throughout the duration of the 2 week in person summer bridge, unless they take place after a scheduled MSP-related event.
You will be required to sign out/in with your Peer Mentor whenever leaving/returning to campus during the 2 week summer bridge. This is to ensure your safety. During the school year, you do not need to do this.
For your protection and safety, the use of alcohol and other drugs is strictly prohibited, both on and off campus. If you are found using these substances you will be referred to the administrative staff for disciplinary action. This may result in your dismissal from the program, and may jeopardize your status at the University of San Francisco.
The $100 program fee covers all program expenses, including housing, meals, and mandatory activities. You are responsible, however, for covering any personal expenses (e.g., souvenirs, free time activities, snacks, etc.).
No overnight visitors are permitted during the in person 2 week summer bridge.
You will be expected to comply with the rules and regulations as outlined by the Fogcutter Student Handbook, and all information contained in the Muscat Scholars Program Welcome Guide. Your full cooperation is necessary to ensure the enjoyment and enrichment of everyone in the program. Disruptive conduct will not be tolerated and may result in removal from the program and/or review with administrative staff.
Violation of any Muscat Scholars Program/University of San Francisco rules during the summer bridge program may require immediate removal from campus. You understand that you are responsible for finding your own accommodations in this instance.
Once the Fall semester starts, you will be subject to the rules and regulations that govern all students as outlined in the Fogcutter Student Handbook.