Case Study: From Slavery to Obama
Transforming and Preserving a Flagship Critical Diversity Studies Course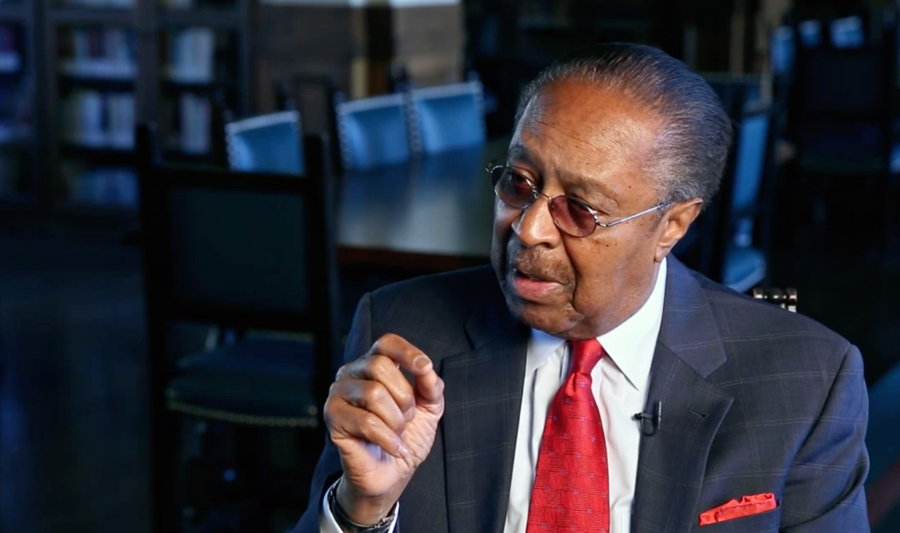 Dr. Clarence Jones, speechwriter and lawyer for the late Dr. Martin Luther King and a distinguished visiting professor of Critical Diversity Studies and Politics, began teaching From Slavery to Obama to a small group of undergraduate students filling the stadium-style seating of an old lecture hall. Invaluable first-person perspectives on the Civil Rights Movement, and by extension, the history of the black experience in America, permits a critical examination of the historical consequences of slavery. Dr. Jones is not just a history professor: he is a primary source of rich history, an activist, a scholar, and an intellect who is perhaps uniquely suited to tell this history and to contextualize the #BlackLivesMatter movement.
Instructional Challenge
Shortly after the course launched, it became clear that the material and instructor were compelling and of real, historical and contemporary importance. Critical Diversity Studies moved to format the course for an online audience, and in 2016, From Slavery to Obama was published online.
Since its inception in a single classroom at USF, the course has been distributed to educational networks including 26 Historically Black Colleges and Universities (HBCUs) and San Francisco Unified School District (SFUSD).
The online version of From Slavery to Obama required the work and coordination of many: faculty and staff from across the university and contractors collaborated to generate, design, and implement the course as a stand-alone website. The course is divided into fifteen discreetely focused, but consistently-designed modules. Each contains three basic sections: guiding questions, student learning outcomes, and assignments with readings, discussion questions, and a topical video interview with Dr. Jones.
Filmed interviews and lectures bring Dr. Jones to his audience with immediacy, employing historical photos, music, and graphics. He is impassioned and engaging as he frames the historical-political landscape of each unit and clarifies its relevance to his students, while raising critical questions. The videos are of particular value to online students who, although are not sitting in Dr. Jones' lecture hall, enable them to see, hear, and connect with him while establishing his credibility as a subject matter expert. Dr. Jones possesses a clear facility for conveying history as relevant, accessible, and vital; watching his interview and lecture videos is engaging and informative.  
Visually appealing interactive learning objects were designed to engage students with primary source materials. When clicking on different images, students can interact with various primary sources, such as Letter from a Birmingham Jail, Dr. King's personal notes, or the U.S. Constitution.
Visit Primary Sources from Week Nine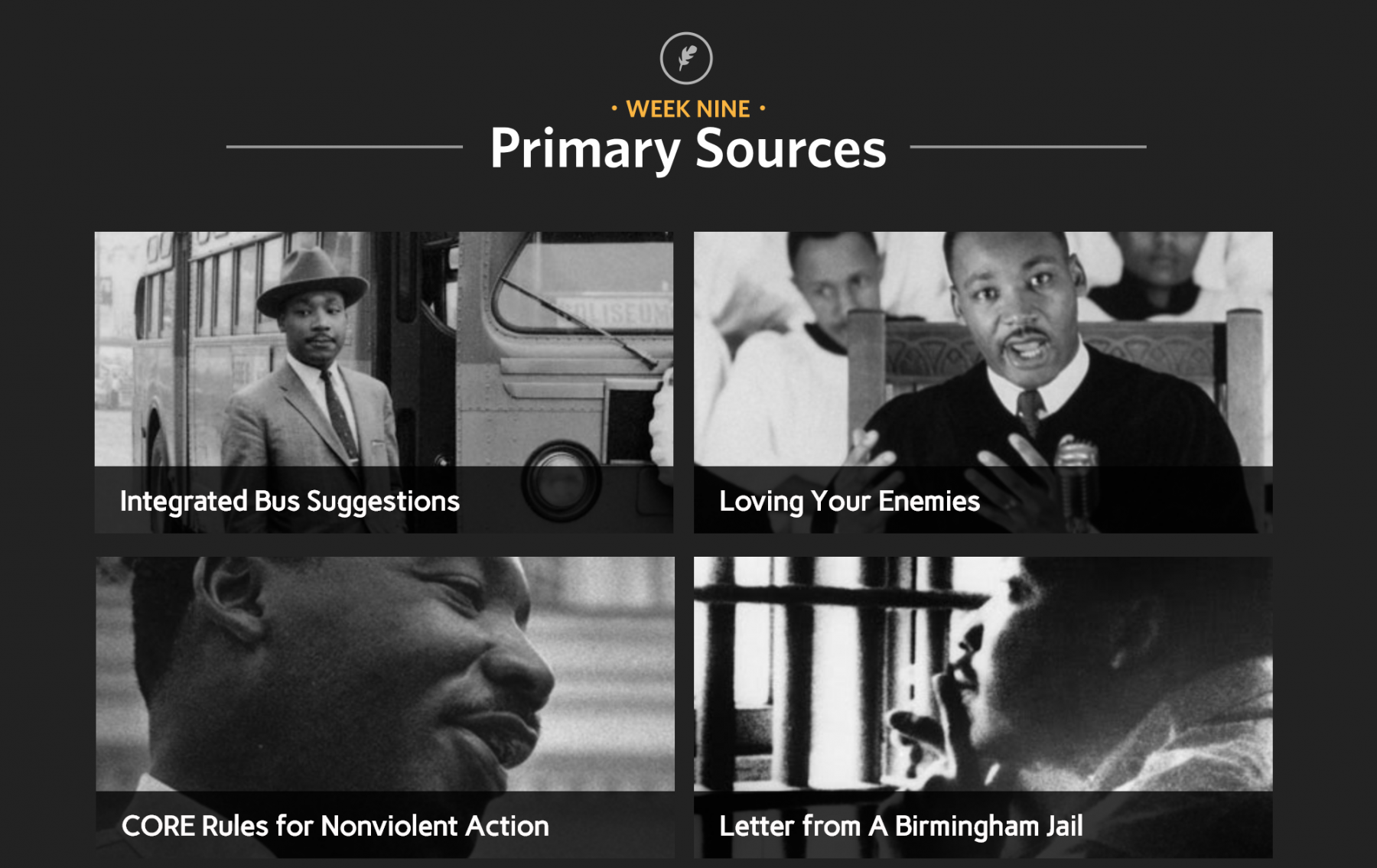 USF's Instructional Design team supported and coordinated many collaborators to produce this unique online course. The tremendous team effort involved versioning the course website, coordinating with media developer and content experts as they managed fact-checking, copy-editing, and copyright review, and ensured the course would be fully web accessible. Each page of the course was created per accessibility guidelines (WCAG 2.0) to ensure those with diverse abilities can participate equally.
Not only is From Slavery to Obama informative, it is well-organized, polished, visually impactful, and relevant to the university's mission of promoting social justice. From all of us at Instructional Design, we were thrilled to share our skills to bring this historic course to a broader audience for generations to come.