Thursday, October 5 2:40 PM - 4:25 PM
Online — McLaren Complex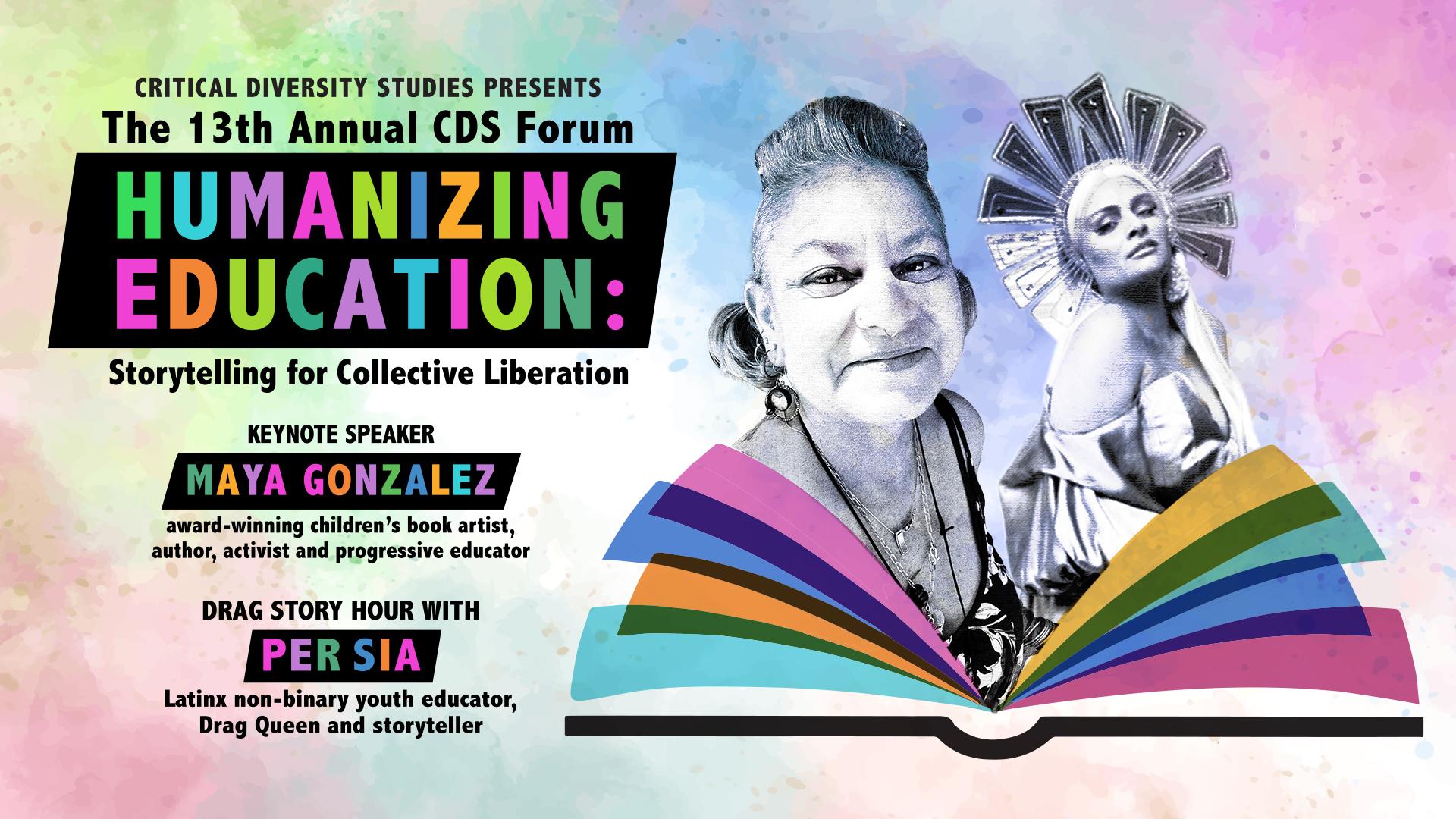 Join us for the annual Critical Diversity Studies Forum as we explore humanizing education and storytelling for collective liberation. As we confront book bans, discriminatory and dehumanizing legislation, and ongoing socio-political conflict, our Forum will focus on deep listening, liberatory education, interconnection and collective healing.
The Forum will begin with an introduction from Drag Story Hour story-teller Per Sia, a Latinx and non-binary youth educator and Drag Queen. 
The keynote will then be delivered by Maya Gonzalez, an award-winning children's book artist, author, activist and progressive educator. Maya's work addresses systemic inequity in relation to race/ethnicity, sexism and cissexism using children's books as radical agents of change and healing, both personally and culturally. Maya co-founded Reflection Press, a POC, queer and trans owned independent publishing house that uses holistic, nature-based, and anti-oppression frameworks in their books and materials for kids and grown-ups. Maya is also the creator of the Gender Wheel, a tool to express the dynamic, infinite and inclusive reality of gender, and provides lectures and workshops to educators, parents and caregivers.
Please save the date and share this invite with your team. We hope you will also consider assigning the Forum, live or on video, as you make plans to join us for these extraordinary conversations. If your department or program would like to be a co-sponsor, please email cds@usfca.edu. As always, video links to the Forum will be available after the event to all those who register.