Tuesday, November 14 5:00 PM - 7:00 PM
McLaren Complex — Complex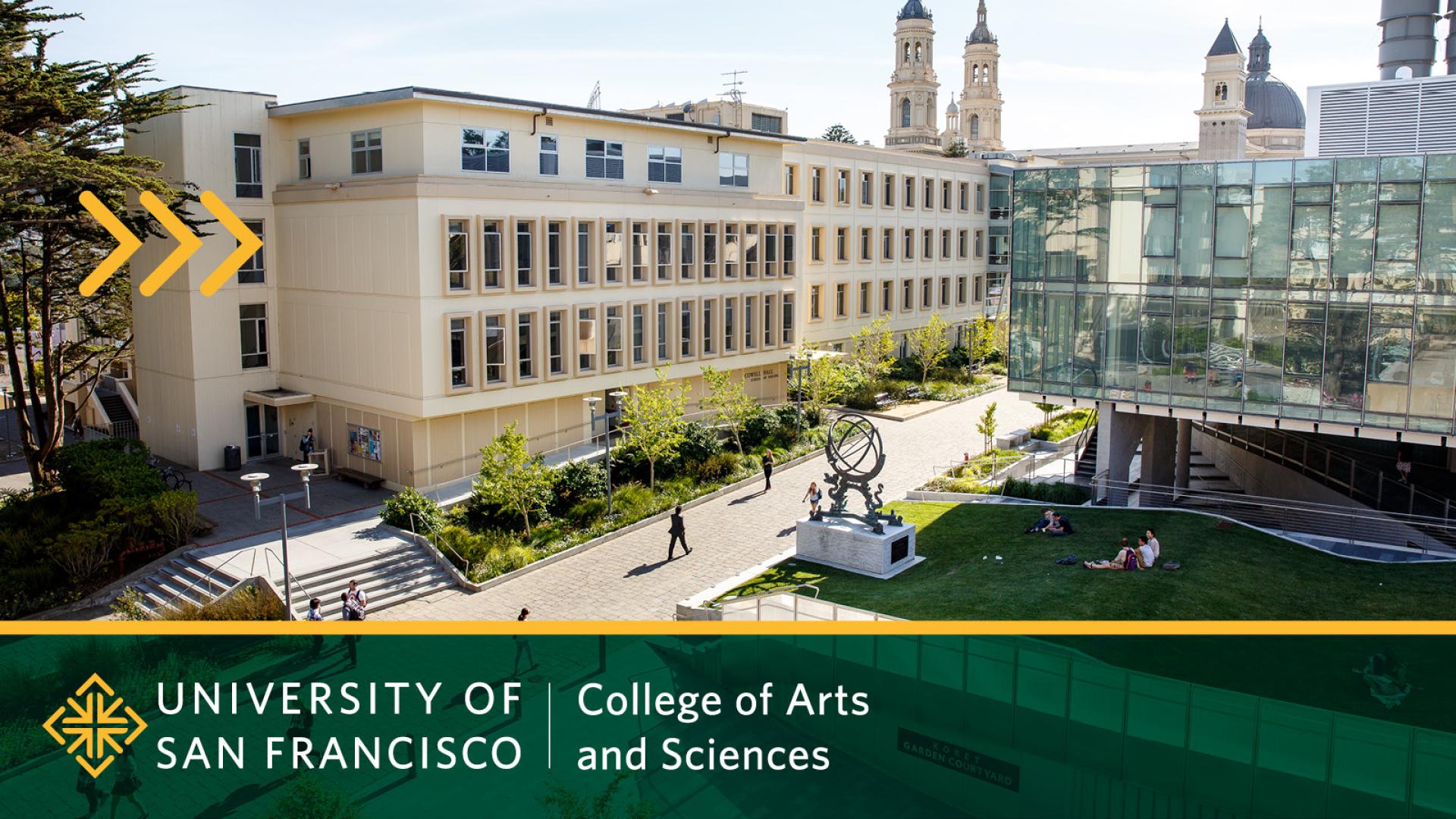 Meet faculty and staff from all Arts and Sciences graduate programs.
Agenda:
5:30 pm: Doors Open

Faculty and staff from the graduate programs, the Office of Financial Aid, and food and beverages, will be available. You will also have the opportunity to talk to graduate programs other than your primary program of interest.
6 pm: Information Sessions begin promptly at 6 pm and end at 7 pm.

Where:
McLaren Conference Center.

There is free parking at the Koret Recreation Center garage at Turk and Parker.

For USF directions and maps, visit http://www.usfca.edu/directions.