Spring Challenge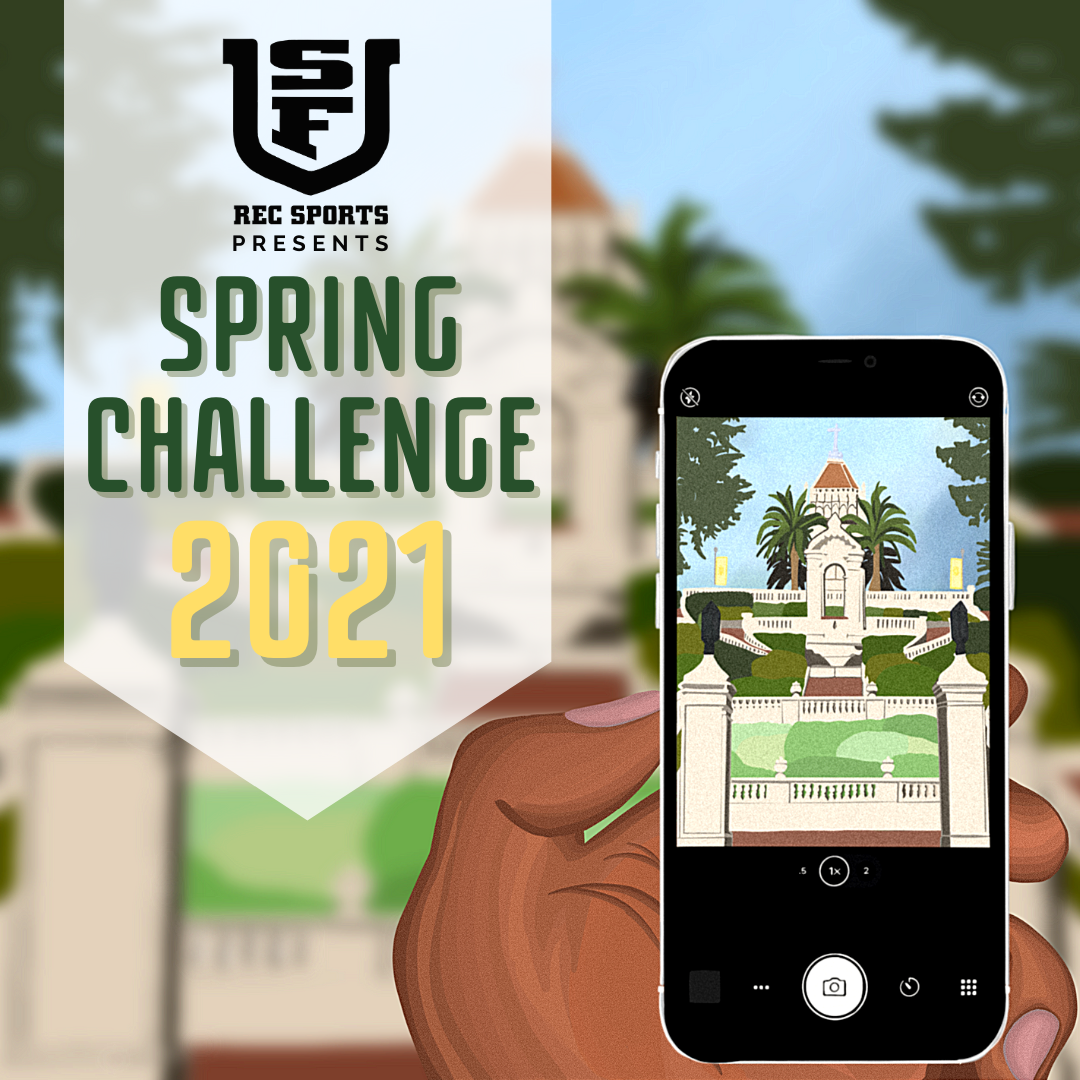 Rec Sports Spring Challenge 2021
JOIN US each week for fun-themed activities to promote your overall health, wellness, and bond with fellow Dons! Follow us on @usfkoret for weekly reminders and rules on how to participate (varies each week).
All participants will be entered into our weekly raffle for a chance to win your choice of a Rec Sports Nike Dri-Fit long sleeve or a 4-week personal training membership with one of our certified personal trainers!
Raffle winners will be announced every Tuesday on social media.
Participate in at least 9 of the 12 weekly activities to automatically WIN an ultra-soft Rec Sports Nike hoodie.