Department of Marketing
A Department With a Point of View and a Mission
The marketing faculty recognize that marketing has changed more in the past five years than in the previous fifty. Drivers include the explosive growth in international markets, the arrival of Big Data and data analytics and the evolution of customer expectations, especially in regard to sustainability and corporate integrity.
A high-value marketing program like that at USF has to span multiple disciplines and nurture students who have a variety of interests and skills, from communication to data analysis and from creativity and innovation to digital technology and from concerns about earning profits to doing social good.
The faculty's ambition is to build off each student's strengths and help everyone develop a competence best matched for their own talents and goals.
The Marketing Department and the Business Community
Through partnerships and engagement with the business community, our department stays dynamic and forward-looking.
Masters in Marketing Honorees
This award recognizes leading marketing executives and their contributions to business and marketing education.
LEARN MORE ABOUT OUR MASTERS IN MARKETING HONOREES
Advisory Board
Our advisory board attracts and engages marketing professionals and educators from around the country.
LEARN MORE ABOUT OUR ADVISORY BOARD
sfBIG
sfBIG (San Francisco Bay Area Innovation Group) is a non-profit professional association dedicated to connecting brands, media and technology providers. It hosts and sponsors a wide range of events that serve to educate and connect the local industry, as well as to grow jobs in the Bay Area. Corporate members have lectured at USF classes, served as adjunct faculty, hired students for full-time jobs and donated funds to the University expressly restricted for the Marketing Department. Over the years, several department faculty have served on sfBIG's Board of Governors.
LEARN MORE AT THE SFBIG WEBSITE
How Others See the Department of Marketing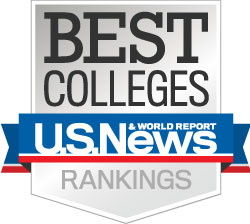 U.S. News & World Report has ranked the Marketing Department among the Top 40 undergraduate programs in the country for the past four years (ranking #23 to #37) across all 825 AACSB accredited schools of business, a position that puts it ahead of many schools with strong reputations outside the California region.
Faculty
The Department of Marketing includes 17 faculty, 12 full time and five adjuncts. Faculty hold doctoral degrees from Harvard, Northwestern, University of California, Berkeley, and other recognized leaders in marketing education and research, as well as institutions acclaimed for academic specialties (for example, performance prediction, advertising).
The diversity of interests is reflected in faculty service on the editorial boards of prominent academic journals and on the boards of directors of both closely held and publicly listed companies, and in leadership roles in professional and socially minded organizations. U.S. News & World Report recently ranked the department #22 in the nation across all 825 accredited schools with undergraduate marketing programs.
In addition to its Faculty, the USF School of Management is directly linked to the greater business community through invaluable guidance provided by prominent CEOs and executives who serve on our advisory board.
Department Chair:
---
Full-Time Faculty