Helpful people, vendors, and sites
Antony Erlec: Realtor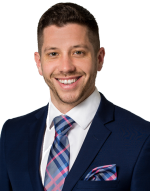 A USF alumnus and San Francisco native, Antony Erlec is here to help USF students and families navigate the housing market in the city. Antony is a great resource to those looking to buy property in San Francisco. 
View this flyer to learn more information about the advantages of buying versus renting in San Francisco as well as view homes Antony has sold that are walking distance within USF! 
Rubi Kawamura: Coldwell Banker Sales Associate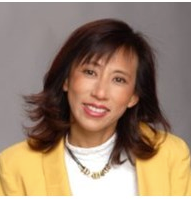 A high-achieving sales-associate, Rubi Kawamura has received the Coldwell Banker Sterling Society Award three years in a row. She understands the San Francisco housing market and always tries to negotiate the best possible price for her clients. 
For more information, visit the Coldwell Banker website for a bio on Rubi's work experience. 
Parkmerced Rentals
Parkmerced is an expansive apartment community in San Francisco that has designated some housing specifically for students to rent during school semesters on short-term leases. Parkmerced is pet-friendly, convenient, and safe with 24-hour community patrol. Available housing in this community consists of apartments and town homes. 
Check out this Parkmerced handout for pricing and other details and make sure to view the website for pictures of rentals and more! 
Homeshare
Homeshare is excited to be partnering with USF! As an SF real estate tech company, we specialize in roommate matching and provide affordable housing options for students who want to live off-campus.
Broad Spectrum Home Insurance
Interested in home insurance? Broad Spectrum is a great resource for students. For more information, get a quote online or contact Diana Beach at diana@calinsurancepro.com. 
Cort: Furniture Rental
So, you found an off campus apartment, and now you need to fill it with furniture! Cort offers furniture rentals to students making a temporary move. Simply select a package, receive your furniture, and then schedule a pick-up when you no longer need it. 
View this flyer and the Cort website for more information on the different types of packages offered to students. 
Imperfect Produce
Save money on groceries by signing up with Imperfect Produce. Students can use code "USFOCH" for $10 off. Get produce delivered to you by using the services provided by this sustainable company.
one less thing
Earn money for short-term gigs in the Bay Area. Check out their site for how to get started- onelessthingsf.com