Periodic Updates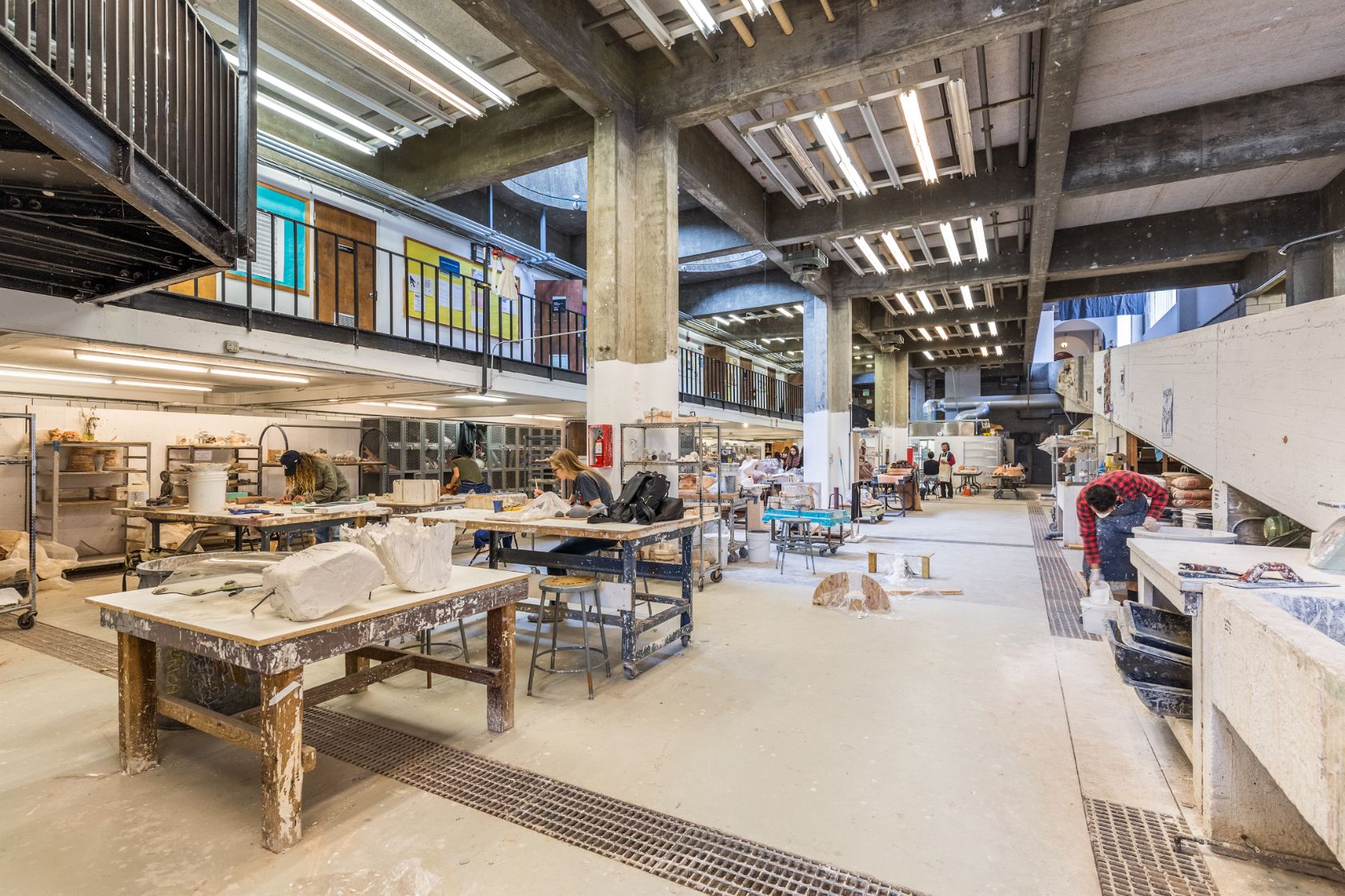 Updates regarding the San Francisco Art Institute Integration will be posted as they occur:
April 1, 2022 - excerpt of email from Provost Oparah:

The potential integration of SFAI has generated a tremendous amount of engagement on our campus, with over 300 community members participating in our town hall and initial co-design conversations. A joint SFAI-USF steering committee has been formed to oversee institutional considerations regarding the potential academic integration and to coordinate the work of subcommittees that are exploring issues related to curriculum, accreditation, enrollment, budgeting, faculty and staff integration, student engagement, library and digital archives, and student records. The charges and memberships of these committees have been posted on the provost's website, where we will also post periodic updates of the Steering Council meetings during the due diligence period.  

USF and SFAI have begun to get to know each other through a series of events that has included a faculty meet-and-greet, student-to-student gatherings and presentations, and tours of SFAI facilities. We are moving forward quickly and methodically to assess how a potential integration with SFAI would serve our mission, strategic vision, and our students, as well as to identify the challenges associated with such an integration. I am grateful to the many faculty and staff who are serving on these subcommittees and to College of Arts and Sciences Interim Dean Eileen Fung and her team for their leadership. I look forward to reviewing the initial reports of the subcommittees later this month, which will play a critical role in our discernment about this significant potential investment.

February 17, 2022 - excerpt of email from Provost Oparah:

"Thank you for participating in last week's town hall hosted by Fr. Paul and me and in the Provost's Conversation on "Reimagining the Arts at USF." In the weeks since the announcement of a pending partnership with the San Francisco Art Institute (SFAI), it has been electrifying to see more than 300 USF community members participate in our discussions about a possible integration. I am inspired by the initial sketches offered by our arts faculty, and I have gleaned insights from the many colleagues across campus who have engaged with the possibilities and challenges of SFAI@USF. All are helping us frame the questions we need to ask during this period of discernment. 

We are in the process of forming working groups that will bring together USF and SFAI  campus expertise to address issues of academic programming, accreditation, enrollment management, budget, operations, and more. A USF and SFAI faculty meet-and-greet is being scheduled for next week and our faculty are already starting to collaborate, making plans to lecture in each other's classes and sharing ideas. A broader tour of SFAI facilities for USF faculty and staff is being planned for March. We will keep you posted about that and about additional opportunities to engage.  

Even as we digest the announcement about SFAI and organize ourselves for an intensive due diligence period, a very busy semester continues to unfold. I am grateful to our full- and part-time faculty and librarians for centering the education of our students, to all our staff members across the university who support our students and operations, to our deans and associate deans who are balancing complex priorities, and to all of our employees whose continued dedication enables us to deliver on the promise of a Jesuit education."

February, 4, 2022: Letter to SFAI faculty from Fr. Paul and Provost Oparah
February 3, 2022: Reimagining and co-designing the arts, Chinyere Oparah
February 2, 2022: University of San Francisco and San Francisco Art Institute to Explore Integration of Academic Art Program, Operations.
Summary Minutes of Joint Steering Committee
April 25, 2022
The co-chairs reported that last week's high-level discussions among leadership from both institutions concluded that an independent transition year for SFAI would not be feasible. A teachout will need to be established and accreditors have shared general teachout plan guidelines. Curricular subcommittees updated the group on mapping of articulation pathways from BA to BFA and through core curriculum requirements. The examination of student records for possible migration continues, with an eye toward reporting and archival requirements. The faculty integration subcommittee shared its findings on both institutions' approaches to faculty positions, tenure review and support. The library and digital archives group discussed needs for integrated library systems and a process for moving materials between both libraries as well as ongoing investment to sustain collections. Both institutions shared perspectives on administrative cultures and the value of those approaches.
April 4, 2022
The steering committee reported on meetings with accrediting agencies by both institutions. Conversations will continue to develop a definitive agreement and teachout plan. The curriculum working groups summarized conversations on the existing curricular pathways for the BA/BFA and identified areas of potential collaboration and challenges, and raised possibilities for use of instructional spaces and galleries. A subcommittee will be formed around space, working in the context of a holistic space review planned at USF. Budget leads on both campuses are reviewing tuition modeling, enrollment and current discounting, and collaborating on projections. Data teams are close to completing their inventory of IT platforms and examination of recommended approaches to data integration and migration.
March 21, 2022
The steering committee reviewed options presented by legal counsel for the transitional and final structures of SFAI@USF. Those options will be discussed with accrediting agencies to form a clear picture of the recommended path forward. Subcommittees shared their initial research on where curriculum requirements and policies will need to be aligned, which longitudinal data is needed to develop enrollment projections, and what issues need to be addressed in handling student records and data integration. A new subcommittee on student engagement was added to address issues around student support, including housing. Two community building events were announced to encourage dialogue among faculty and students, to be held March 25 at SFAI and April 4 at USF.  
March 9, 2022
Subcommittee charges and memberships were reviewed as well as a common framework for questions to address in their work. Timelines were proposed for subcommittees to provide progress reports. Chairs for subcommittees on curriculum, accreditation, and student records/data integration reported on initial conversations about key questions their groups are gathering. Communication channels were established for the committee to connect with each other and report out to our communities.
February 24, 2022
The committee reviewed its charge and agreed to develop a shared calendar of milestones for the work ahead. Working groups were defined and assigned to address specific aspects of the due diligence process. Chairs were asked to build out memberships from across both campuses. The committee agreed to meet biweekly.