McGrath Scholars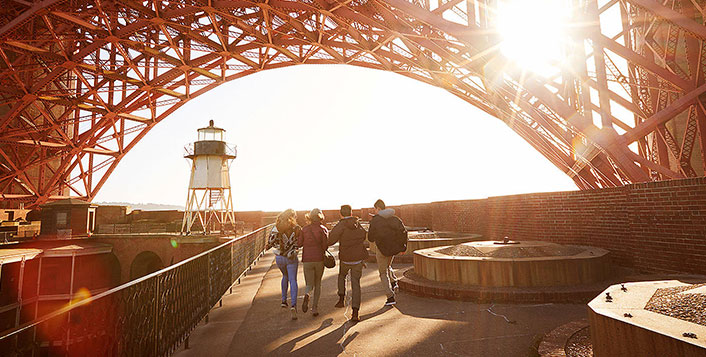 2022 McGrath Scholar Recruitment Timeline
Monday, August 30: Applications Open 
Monday, October 4 @ 11:59pm: Applications Close
Friday, October 15: Interview offers 
Monday, October 25 - Wednesday, October 27: Interviews 
Wednesday, November 3: Final Notification 
---
Our Mission
The McGrath Scholars of the Change the World From Here Institute was created to develop critically aware and goal-oriented system thinkers who are motivated to change their communities for the common good.
The program will facilitate and nurture leaders who practice cooperative, collaborative and inclusive leadership; engage in both courageous and compassionate action; cultivate changes in values by re-framing and reinterpreting situations, and practice contemplative self-reflection. 
Benefits
The McGrath Scholars Program is an opportunity for students to enroll in a unique, 2-credit leadership course and join an exceptional cohort of peers, further enhance their skills, and engage in an experiential project.
Resume builder as a McGrath Scholar

Accelerated short-term class, Monday evenings: January through April.
Retreat opportunity, two days off-campus in the Marin Headlands

Enhanced learning through peer-to-peer interactions and networking

Special recognition as a McGrath Scholar at graduation
Invited to an annual McGrath Scholar alumni network
 event
Curriculum
The McGrath Scholars complete a two-credit leadership course (USF 300) that approaches leadership through the holistic development of the student via academic lessons, skills and engagement taught through a leadership retreat, and leadership mentoring through peer support.
Self-transformation
Vision and Systems
Courageous Action
Change and Collaboration
Experiential Learning Outcomes
Identify and model personal values of integrity and ethical leadership, and engage with those ideas in larger scales and contexts
Demonstrate key leadership and personal values through community relationship-building with courage and compassion
Manage ambiguity and work in a self-directed way
Incorporate creative thinking and innovation in daily leadership practice
Demonstrate the ability to problem solve and recommend solutions for systems, problems, and issues the challenge the common good
McGrath Scholar Eligibility
USF Juniors and Seniors from all schools and colleges are welcome to apply.
All registered Juniors and Seniors enrolled in Spring 2022 will apply in Fall semester 2021. Acceptance into the program will require an essay-based application and an interview with course faculty or a member of the McGrath Scholars Interview Team.
The cohort of McGrath Scholars will be limited to roughly 25 undergraduate students. In order to be selected, you must apply to be considered. Have a question about the program? Email us at: mcgrathscholars@usfca.edu
Capstone Projects
Each cohort of McGrath Scholars is broken down into smaller teams that work together through the semester to develop a capstone project. Each project must produce a plan for a tangible outcome that benefits the common good in our city, country, or worldwide community.  Scholars are encouraged to be innovative in their project development by designing new technologies, products, or services unseen in societies.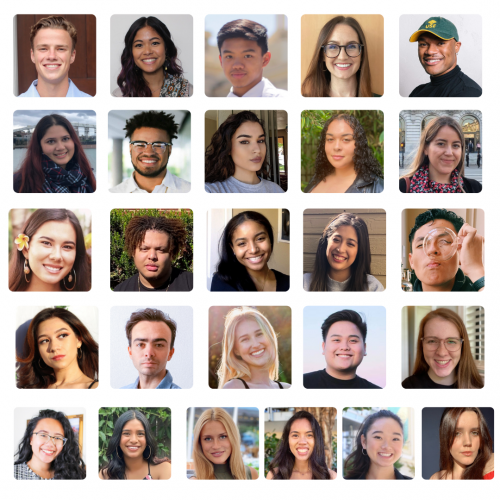 2021 McGrath Scholars Capstone Projects
Despite the onset of COVID-19 and transitioning our learning from in-person to online, these Scholars employed their resilience to continue their capstone project development. Take a look at the capstone project focuses from our 2021 McGrath Scholars as well as recordings of their presentation from our annual Capstone Project Presentations. 

Members: Sam Gonzales, Zoë Hallmen, Jocelyn Lambert, Anissa Sanders, and Houston Tucker
We set out to demystify the obstacle-laden process of housing access for USF students. Through research on Bay Area housing trends and statistics and a student-oriented survey to hone in on students' experiences and concerns during the past year, we qualified a basic lack of knowledge and comfort in navigating systems of resources as a crucial barrier to student housing access. By establishing partnerships with organizations like the California Reinvest Coalition's Here to Stay Campaign, and USF's Office of Off-Campus Living, and creating SHAC's 4-step advocacy system, we will work to actively bring solutions to students, and students to solutions. 
Members: Jacob Coppes, Reanne Lacosta, Ashley Marie Lardizabal, Arnoldo Validivieso Martinez, and Aisha Mohammed
As students of diverse communities, we should not just promote the importance of mental health across each other, but rather actively work towards establishing action plans with various methods that one could use to actively and properly maintain one's mental health. Promoting mental health education and engagement in a secondary or post-secondary educational setting will allow for an increase in awareness of techniques to preserve mental health in a diverse and
high-stress setting. We want to create an accessible program that will empower students and faculty to integrate mental health techniques such as mindfulness and active listening. In doing so, we can accomplish our group's mission of creating supportive classroom environments and enhancing classroom connectedness.
Members: Sarah Bryan, Michael Deborja, Rocio Flores, Allyson Luber, and Jared T. Ross
Our research has highlighted the unfortunate reality that many disaster relief efforts fall short in the areas of mental health services & disaster preparedness in affected or at-risk communities. Without proper preparedness training and mental health support for these communities, the devastation of natural disasters is multiplied. Our approach to this issue is to alleviate the hardship caused by California wildfires by training community members to be mental health resources for others & offering free disaster preparedness training to at-risk or impacted.
Members: Rachel Bonn, Mike'l Gregory, Aaron McNelis, and Avalon Moore
Team ACT created a course that addresses and examines gun violence intersections, xenophobia, and racism both nationally and locally in San Francisco. With the comprehensive research compiled on gun violence, solidarity in SF, and the lack thereof here at USF, we also proposed meaningful ways in which students can build community locally to USF and expand outward. The direct impact of said course is to familiarize ourselves with the stances that have been taken on post-traumatic events and explore where there is room for growth -- all the while engaging in implementing that growth.
\Members: Sana Allam, Jordan Mall, Evelyn Pedraza, Brandon Ragasa
We recognize the lack of appealing and relevant online and in-person resources for Bay Area high school students when discussing mental health. Therefore, our project is centered on creating a prototype that would effectively encourage a safe space of conversation, as well as shed light on valuable external resources that may help high school students deal with their mental health struggles.
McGrath Scholars Mailing List
Stay up to date with program recruitment, events, and announcements by joining our mailing list!