USF SONHP Preceptor Portal: Student Faculty and Preceptor Responsibilities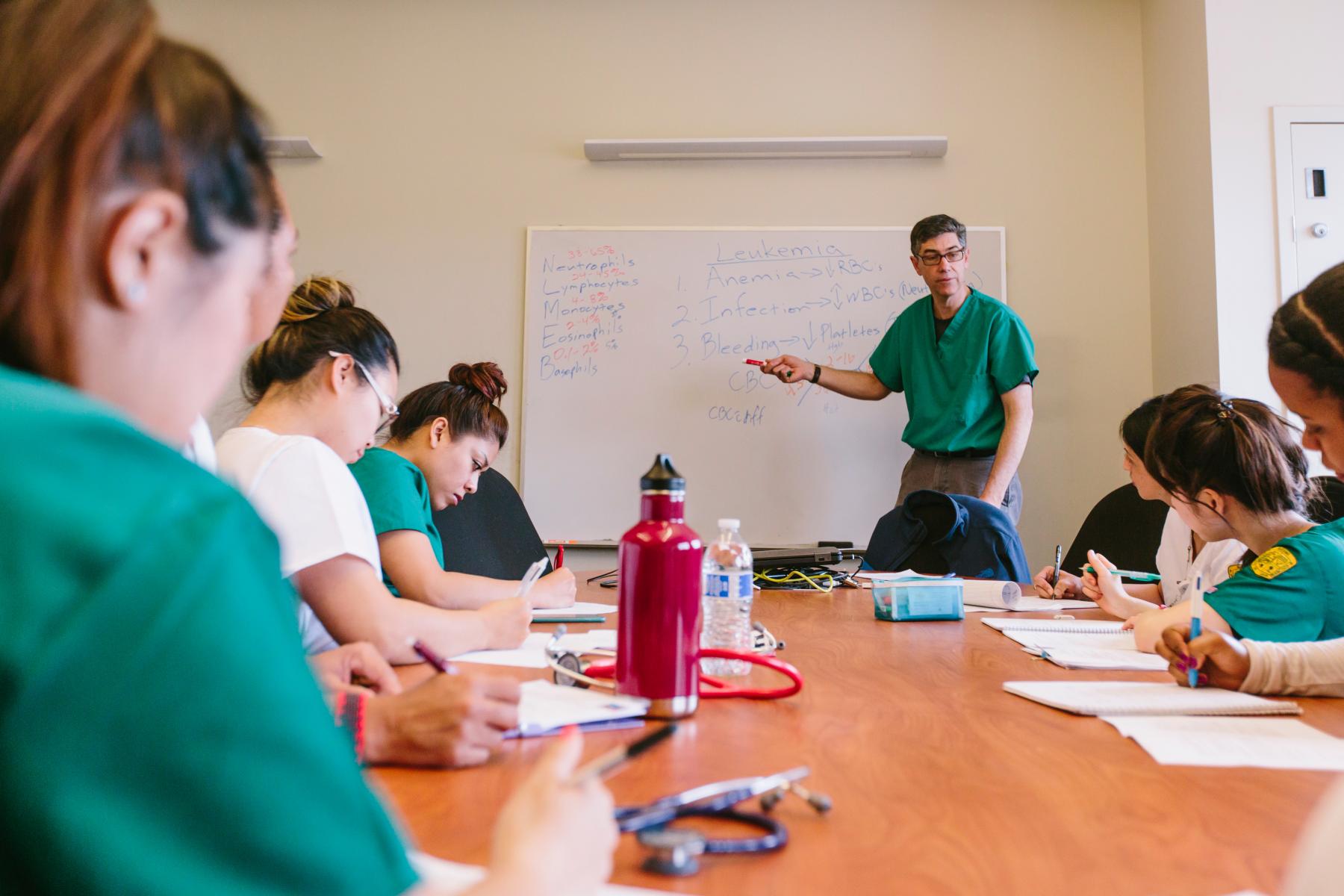 STUDENTS, FACULTY, AND PRECEPTOR RESPONSIBILITIES
Criteria for NP Clinical Preceptor Selection
Must maintain a license and practice specific certification.
Must have a minimum of one (1) year of clinical experience in the licensed specialty area.
Must provide the university with a CV or Preceptor Biosketch.
Must be available to provide student instruction and supervision.
Must understand and support the role of the nurse practitioner.
NP Clinical Preceptor Responsibilities
Complete a Student Learning Contract congruent with the course objectives and agency resources.
Supply the University with appropriate onboarding paperwork (as listed in the appendix), including a copy of the Preceptor Biosketch or resume, and affiliate faculty application (if desired).
Orient the student to the agency's mission and goals, personnel, policies and procedures, NP protocols and standardized procedures.
Monitor student progress toward completion of the clinical learning objectives.
Maintain communication with the faculty as appropriate.
Assist the student in maximizing the learning experience by facilitating varied and appropriate patient contacts.
Conduct periodic direct observation of NP student interaction with clients.
Guide student learning through discussion of clinical findings and patient management alternatives.
Review the student's clinical documentation.
Assist the student in identifying strengths and weaknesses by providing appropriate feedback in the clinical setting.
Empower the student to assume increasing clinical responsibility throughout the practicum.
Verify the student clinical hours.
Provide the student with a written evaluation of the student progress at midterm and the end of the semester. (See Appendix)
Maintain state licensure and national certification.
Maintain an updated resume or vitae on file at USF.
Submit a Continuing Education Unit Request Form at the end of the clinical rotation if choosing to claim continuing education units for license renewal. See APPENDIX C: Continuing Education Unit Form.
NP Clinical Preceptor Resources 
The One Minute Preceptor
The One Minute Preceptor (PDF) is a clinical teaching guide developed by Kay Gordon MA, Barbara Meyer MD, MPH & David Irby PhD at the University of Washington, Seattle. It has been used successfully to support clinical teaching in nursing and medicine.
The One Minute Preceptor outlines 5 Microskills for clinical teaching:
Get a Commitment – What do you think is going on?
Probe for supporting Evidence – What lead you to that conclusion
Teach general rules – When this happens, do this...
Reinforce what was right – Specifically, you did an excellent job of...
Correct mistakes – Next time this happens, try this...
Other Tools:
Preceptor Forms
Please review the following forms and as part of your onboarding process to the University of San Francisco please make sure you have submitted a Preceptor Biosketch Form and a copy of your resume/cv.
Preceptor Biosketch Form
For accreditation purposes as an academic institute, we are required to maintain preceptor experience and license information on file. We request that you submit a resume, CV, OR Preceptor Biosketch form to Neena Bryant, at the beginning of your preceptorship. We will request updated information upon license expiration or every 2 years.
SUBMIT RESUME/CV
Please make sure we have a copy of your most updated resume/cv.  That includes your license numbers and contact information. Please submit both documents to smcarr3@usfca.edu.
 
NP Student Evaluation Forms
Please review the following documents for student evaluation.  You will be required to complete a mid-term and final evaluation each semester.  The dates will be provided to you by the supervising clinical faculty/student.
Student Learning Contract (OPTIONAL)
Students can reflect on their previous semester experience (if applicable), review current course objectives, and understand facility opportunities to create a learning contract that will best represent mutual goals for the student and preceptor each semester. Please work with your student to identify clinical learning goals based on the course objectives,  and as appropriate to the clinical site. You may utilize this document if helpful.
Student Clinical Evaluation (required at midterm and end of semester)
Student progression through the NP program is monitored in several ways. While students are supervised for clinical activities on campus, they are also required to demonstrate clinical progression while performing as an NP student at their clinical sites. As the preceptor, you will use the Student Evaluation form twice each semester (12-16 week rotation). The form should be completed at mid-semester (6-8 weeks), and at the end of each semester. The evaluation of performance criteria is an opportunity for the clinical faculty to support the student with additional guidance, or recommend practice changes that will help the student develop. The clinical faculty and preceptor should work together to make sure that there is timely communication regarding any specific student needs or issues. This form is submitted to the clinical course via the student or clinical faculty each semester.
Claiming CE Credit for Precepting
NP Preceptors qualify to earn continuing education credits for license renewal through AANP (American Association for Nurse Practitioners) and ANCC (American Nurses Credentialing Center). If you would like to receive a certificate for precepting hours please submit the CEU request form at the end of your precepting semester.
CONTINUING EDUCATION CERTIFICATE (CEU) REQUEST FORM
As a preceptor for an advanced practice student, you can claim continuing education units for your precepting time, to renew your national certificate as awarded by AANP or ANCC. In order to get a certificate of CEU's, please contact the NP Program Assistant the assistant with completing the appropriate form at the end of your clinical rotation with the student.
STANDARDIZED PROCEDURES/PROTOCOLS
Injury, Needle Sticks, Infectious Disease Exposure in the Clinical Setting
All injury, needle sticks and infectious disease exposure occurring in the clinical setting must be reported immediately to the Director of Clinical Training, Prabjot Sandhu. Please email pkksandhu@usfca.edu. For immediate assistance, please call Dr. Sandhu at 925-819-2328. Complete the attached form with as much information as you can provide when sending the email or when contacting the school. 
NP Student Responsibilities
Review course objectives with the clinical preceptor at the beginning of the clinical experience.
Complete and submit a Nurse Practitioner Programs Student Learning Contract by the Week 3 of the semester.
Complete the clinical agency orientation and onboarding requirements.
Supply the university with a copy of the Preceptor Biosketch or resume/CV and brief narrative description of the clinical setting by the Week 4 of the semester.
Fulfill time requirements for clinical practice at a mutually agreed upon schedule; notify preceptor, agency, and faculty if unable to keep a scheduled commitment.
Be available for clinical hours and days that are consistent with the specifics of the practice setting and objectives for the course.
Wear a USF Student Badge and attire appropriate for the clinical setting.
Bring a stethoscope to the clinical experience.
Practice in compliance with the policies and procedures of the clinical agency.
Maintain confidentiality regarding patient data and sensitive agency data.
Maintain a Clinical Hours Log.
Notify the clinical faculty immediately if there are problems with the clinical placement.
Submit a final clinical preceptor evaluation.
Attend clinical conference as scheduled.
Complete clinical course assignments.
Complete preceptor and site evaluations at the end of the clinical experience.
USF Requirements for NP Student Clinical Participation (completed prior to first clinical semester)
Licensure
All NP students are required to maintain current California Registered Nurse (RN) licensure and CPR Certification.
Liability Insurance
All students in the School of Nursing and Health Professions must carry personal professional liability insurance in order to enter the clinical agencies with which the School has contractual arrangements. The fee for liability insurance is paid by the student at the time of registration, along with other student fees. Each student is covered by liability insurance for a limit of $1,000,000 for each claim up to a limit of $3,000,000 in any one (1) year.
Health and Safety Requirements
All students admitted to the program must complete a background check, drug test, and provide proof of acceptable status of immunizations/titers, seasonal flu shot and CPR-BLS (Healthcare Provider course). Students must complete these requirements and be and be "cleared" by SONHP each term prior to entering a clinical/practicum setting. Deadlines related to these requirements will be provided by the Program Team. These health and safety requirements must be valid throughout the entire semester in which the clinical/practicum experience is to be completed. Many health requirements submitted before the first clinical rotation/practicum course are only submitted one (1) time. Continuing students are required to submit proof of an annual TB test and CPR re-certification prior to the expiration. SONHP is partnered with CastleBranch (formerly Certified Background/Certified Profile) for all student health requirements, background check and drug screening.
Complete information may be found here.
EACH student is responsible for maintaining a current record containing the following:
Physical Exam: A note or exam from a health care provider, stating that you are healthy and can participate in the NP program.
Tdap Booster: Proof of immunization or booster within the last ten years.
Measles, Mumps, Rubella, Varicella, Hepatitis B: Proof of a positive titer.
Tuberculosis Test:  2-step PPD or QuantiFERON blood test (some sites may still require a PPD if placement site is chosen).
Seasonal Flu Influenza: Proof of vaccine.
Health Insurance: Verification of company name.
CPR Certification: Copy of CPR card issued for BLS for Healthcare Providers certification through American Heart Association. CPR certification may not expire during the semester.
Standardized Procedures/Protocols
Students in the NP practicum courses must have access to written protocols in accordance with CA Board of Registered Nursing requirements for NP practice. The student nurse practitioner is authorized to implement standardized procedures under appropriate supervision by a supervising clinical preceptor.
Injury, Needle Sticks, Infectious Disease Exposure in the Clinical Setting
All injury, needle sticks and infectious disease exposure occurring in the clinical setting must be reported immediately to the University in accordance with the policy posted on the FNP portal.
Complete the University of San Francisco Affiliate Agreement.
Provide a brief narrative description of the population served by the organization.
Verify the current licensure and national certification of precepting employees.
Support the preceptor in the precepting role.
Support the completion of the NP student learning objectives.
Organize and maintain clinical assignments.
Conduct clinical conferences.
Complete a site visit as scheduled with the clinical agency.
Communicate with preceptors regarding student progress as needed throughout the semester.
Facilitate and support continuity between didactic and clinical learning experiences.
Provide remediation as necessary to support the student's completion of the learning objectives.
Complete an evaluation of the clinical site.
Review the student evaluation documents provided by the preceptor.