USF in Shanghai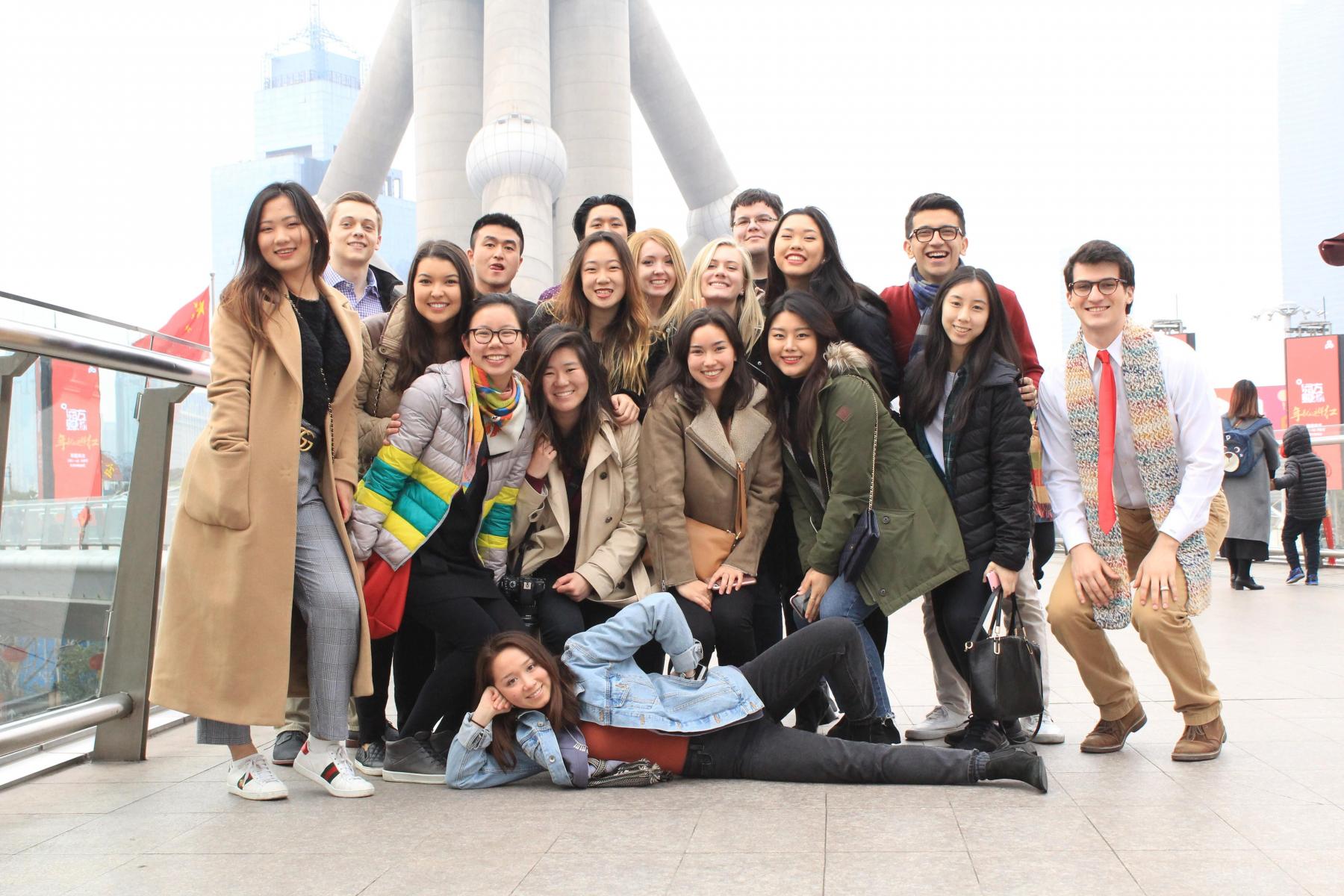 *USF in Shanghai is offered exclusively to USF students who are Chinese nationals and are currently in China due to COVID-19 and US visa delays*
USF has over 300 Chinese international undergraduate students and your academic success and student experience is paramount for us.  We are planning with your health, safety, and academic success in mind. We have heard from many of you about the challenges of managing your classes remotely and have created this unique program as an alternative for our Dons living in China. The USF in Shanghai program will help you stay on track this fall as well as gain a cohort of peers and connection to USF.
Students in the program will: 
Study alongside other USF international students on a university campus in China.
Complete in-person and online courses that will count towards their USF degree.
Engage with USF students and faculty via virtual events.
Spend the semester in a safe and healthy environment with COVID-19 protocols in place.
Overview: USF has partnered with The Education Abroad Network (TEAN) to offer a customized 'Study in Shanghai' program based at Fudan University. Fudan University is consistently ranked in the top three universities in China, in the top 45 universities globally, and number one university in Shanghai based on the QS World University Rankings 2019. Students take classes in the Yangpu District, north of Shanghai's City Center, at Fudan's School of Business and a newer building on the new South Fudan campus (National Science Park of Fudan University). USF has had a strong partnership with TEAN for many years in Study Abroad.
Curriculum: USF students will take two to three in-person courses (three credits each) taught at Fudan by Fudan University faculty and two courses online and remotely from USF's fall course offerings. The Fudan University classes are pre-approved to transfer back to USF for core or general elective units, and some courses may be approved for major or minor credit.
Student Life: Student's will have access to TEAN's Shanghai Resident Director and local staff for support throughout the semester as well as other custom programming through USF. Upon acceptance into the program, students will be provided with local housing information. USF can connect students with other students in the program to find accommodation together if desired. Fudan University offers  on-campus study spaces for students to use for both their Fudan and USF classes, including access to the campus internet.
Meet some of the USF in Shanghai Spring 2021 Cohort: Students participating in the USF in Shanghai program share their interests and why they love USF.
Admitted students next steps:
1) Review Shanghai in-person courses and USF's Fall 2021 remote course offerings in relation to your graduation plan.
Then, consult with your major academic advisor about degree requirements and proposed USF online and remote course schedule and courses in the USF in Shanghai program. Share the Shanghai course descriptions and website link with your academic advisor so they can review the course offerings.
Arts and Sciences students should contact their assigned academic advisors.  School of Management students can contact som_ug_advising@usfca.edu for course advising.
2) Fill-out and submit the digital Petition to Enroll in Another Institution form (PEAI). You will need to list your 2-3 preferred USF in Shanghai courses (3 credits each) and select 2-3 alternate courses in case your preferred courses are not available or there is a schedule conflict. The PEAI requires you to attach the course syllabi, which are linked in the "What courses will be offered?" section of the FAQs below. Please do not include USF online and remote courses on the PEAI. Please be sure to select study abroad on the form, so it will be routed to the Center for Global Education for approval.
You are required to complete and submit your PEAI by Tuesday, June 1, in order to confirm your acceptance in the program.
3) During the first week of June, you will be provided with instructions to create a student profile with TEAN in order to gain access to login with Fudan University and register for your Shanghai courses on August 13, 2021. You will need to complete your profile by Friday, June 18 to confirm your participation.
4) Register for a full course load (12 to 18 credits) in USF Fall 2021 online and remote courses to ensure you have the courses you prefer while reviewing the course selection in Shanghai.  We will assist you in dropping USF courses, if necessary, to remain within the 18 credits limit after you register and secure the courses you need in Shanghai.
5) Upon the completion of your PEAI, when it has received all the required approvals (Center for Global Education, USF Transfer Office (Registrar's), Major Department Chair, and CASA Academic Dean), the Center for Global Education will contact you to confirm your participation and add you to the USF in Shanghai program (6-9 credits) in Banner self-service as part of your USF Fall 2021 registration and assist with dropping a specified course, if necessary, to remain within the 18 credits limit after you register and secure the courses you need in Shanghai.
6) In the beginning of August, you will be emailed academic contracts from TEAN in order to enroll with Fudan University.  Please complete the document electronically through your student profile with TEAN by Monday, August 9, in order to register for Fudan University classes.
7) USF in Shanghai-Fudan University courses will open for registration on August 13, 2021.  You will need to use the login and follow instructions provided by TEAN and register for your two or three preferred courses at that time and be prepared with your alternate courses in case your first choices are not available.  Only select and register for the courses that have been pre-approved on your PEAI.  We will contact you after you register for and secure the classes you need in Shanghai, to make any necessary adjustments to your USF courses.  You are required to enroll in at least two USF remote or online courses.
8) If there is an issue with your courses, you can make changes during the add/drop period during the first week of classes at Fudan University, September 6-10.  You will need to submit a new PEAI for any additional courses that you plan to add and have not been pre-approved by USF.
USF in Shanghai FAQ