Sustainability Design Challenge
Take part in USF's 3rd Annual Sustainability Design Challenge!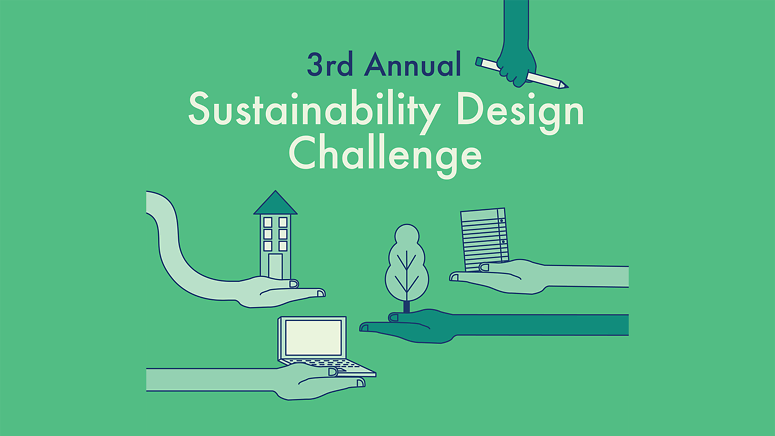 Work on a team with students from across all USF majors to find a solution to a campus sustainability problem.
---
Kick-off Night
Thursday, September 20th
6:30 - 8:00pm
McLaren 250
Kick-off Event Slide Deck
Team registration form
---
The Challenge
Saturday, October 20th
All Day
---
2017 Winning Teams
1st Place: Green Team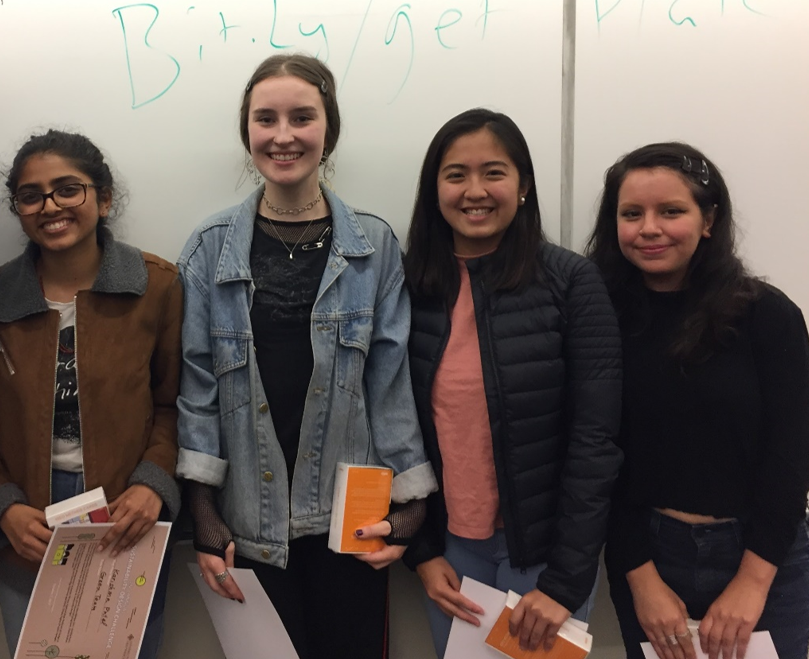 ---
Team Statement: "On average our cafeteria goes through 5,000 transactions a day. Many of these transactions are food taken to-go in compostable containers. But are these containers really sustainable? We are proposing to implement a reusable container system to replace the compostable containers. Reusable containers use far less energy and resources over their life cycles in comparison to disposable ones. One-time use compostable containers are not only wasteful from an environmental standpoint, but come with health hazards associated with the production process that harnesses fertilizers and pesticides. The cost of buying compostable containers per school year (estimated at $26,000) far outweighs the cost of a one time purchase of the proposed bento boxes (estimated at $50,000) which have a life span of two to three years. Reusable containers given to freshmen students through the GIFT fund will be used to take food from the cafeteria through a checkout system implementing barcode technology. After use, the student will return the container to a station in the cafeteria where it will be checked back in and washed. If the student chooses to take food to-go again, they will be able to check out another container. This process would bring awareness to students on the importance of reusing over composting in terms of energy consumption. This practical and cost-effective initiative would be beneficial in reducing USF's carbon footprint to benefit future generations!"
---
2nd Place: Addressing the Inconvenient Truth
Dallas Deza, Sciences and Nursing; Romeo Guerrero, Social Studies & Business/Management; Hume Dickie, Sciences and Nursing; Jordan Alduiaili, Sciences and Nursing;
---
Team Statement: "There are thousands of pounds of food being wasted in the average restaurant, and USF cafeteria serving 1500 meals a day, there is even a higher amount of food being wasted. There are about 7 and a half thousand homeless in San Francisco who have become accustomed to hunger. Instead of sending delicious food to the landfill, our solution would be solving two problems: wasting food and hunger. Our solution, we have students participate in a class very similar to urban community garden outreach, where they meet once a week and proactively reach out to the community. This class would help to incentivize students using volunteering hours and address the schedule system so that students are consistently serving the platform."
---
3rd Place: HOMIE-ostatis
Katie Chapman-Pinto, Social Studies & Business/Management; Kai Middlebrook, Sciences and Nursing; Eric Hanks, Social Studies & Business/Management; Cassidy Riley, Sciences and Nursing;
---
Team Statement: "The current lighting system in the USF dorms is incredibly wasteful. Because students are not personally responsible for the utilities in their room, they have no incentive to conserve lighting energy. This is wasteful to USF's budget, contributes unnecessarily to USF's carbon footprint, and teaches students to be irresponsible with resources. A simple solution to this problem is to make it impossible for students to leave the lights on when they leave the room. A card activated lighting system will accomplish this goal. Students will place their One Card in the cardholder when they enter the room which will allow the lights to be turned on and when they leave they take their card with them, turning off the lights and saving energy. This card system is relatively inexpensive to implement and the money saved will payback the implementation cost within two to eight years. However, before the system pays for itself, it will be funded by a Kickstarter campaign. An Outdoor Sustainability Event will take place on campus before the Kickstarter to raise awareness. The Outdoor Sustainability event will take place annually to fund future sustainability projects and continue to raise awareness for the need for sustainability on campus. The One Card activated lighting system will save USF thousands of dollars every year while also reducing the college's carbon footprint. The system is easy and relatively cheap to implement and is convenient to use. This system will also teach the students of USF to be more responsible with their resources, a skill they will take beyond USF to become more environmentally conscious throughout their life."
---
Questions? Contact Hana Böttger (hana.bottger@usfca.edu)
FAQ
You are presented with an opportunity to define a campus sustainability problem, and you work in a team to find a solution in the form of a concept and development plan.
The format of your solution is up to your team. Maybe it's a physical thing that is placed around campus with info or actions for people to take. Maybe it's a smartphone app that everyone can use to access info about resources available to them. Maybe it's an educational campaign that can be launched on campus. No limit to the form your solution can take! It is likely your solution will take the form of concept and a development plan.
Propose a solution that will help promote good habits of environmental sustainability here on our campus.
Is there ever! Pizza at the kick-off night, and food all day at the main event/competition day on Saturday, October 20.
Yes! Each member of a winning team will go home with a prize, plus there is a strong possibility of your concept being developed and implemented on campus.
Your team's proposal will be judged on feasibility, impact, and innovation. There will be a panel of judges including experts in the fields of sustainability, design and social impact.
Teams will be mixed majors, mixed by area of study: arts/humanities, business/social science, and sciences/nursing.
Come to our kick-off night for more info and to form teams. Bring potential teammates with you, or meet someone new and form a team that night.