Jesuit Graduate Fellows
2020-2021 Jesuit Fellows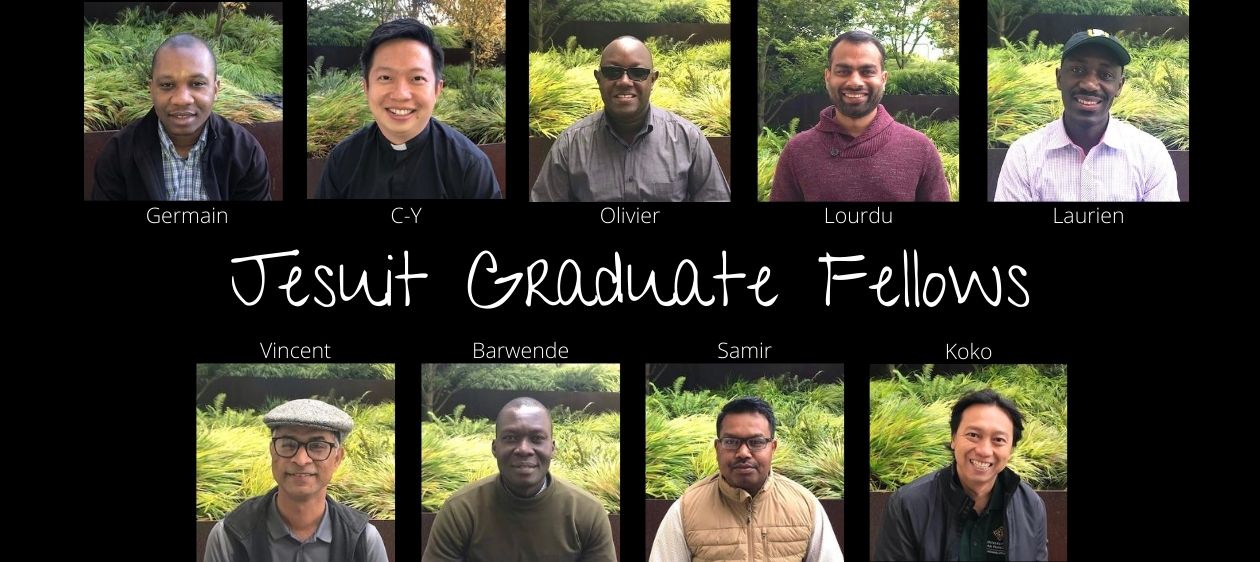 ---
Germain Clerveau, S.J.
gclerveau@dons.usfca.edu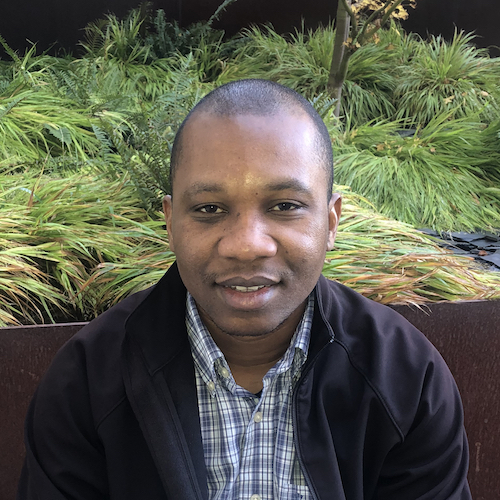 I am originally from the Caribbean, specifically the southern part of Haiti. I felt drawn to USF because of the diversity not only at the university but the whole Bay Area. The diversity along with the nice weather made me feel welcome. In addition, USF's focus on social justice attracted me because it's an important component to the Jesuit motto of being people with and for others. On-campus, I am involved in supporting the University Ministry Arrupe immersions particularly co-leading the Puebla, Mexico immersion. During my time here, I hope to continue to better familiarize myself with the university, continue to meet new people and share/receive graces with and from other people.
---
Chia-Yang (C-Y) Kao, S.J.
ckao1@usfca.edu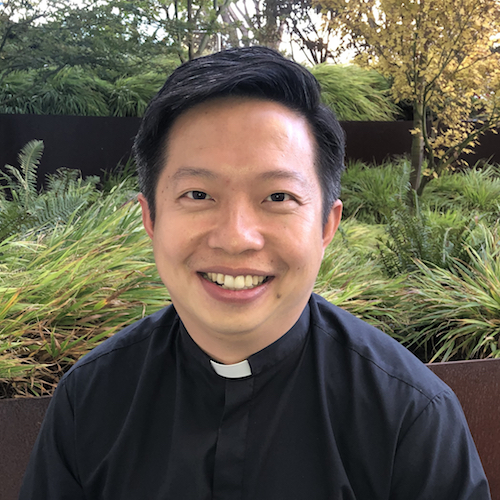 I am originally from Taiwan and prior to joining the Jesuits, I lived in the East Coast where I worked for a nonprofit organization in Washington DC. As part of my Jesuit formation, I requested to be placed at USF after a visit to campus because I felt drawn to the vast diversity of all types and inclusivity. On-campus, I am involved with the Cultural Center which supports and works on social issues involving/impacting students and their identities. Within that role, I support all programming but focus primarily on supporting international and first-generation students. Those issues are important for me to work on because USF's strength, as well as the Catholic Church's strength, is their diversity which allows people to come together to share their experiences.
---
Olivier Kayitare, S.J.
okayitare@dons.usfca.edu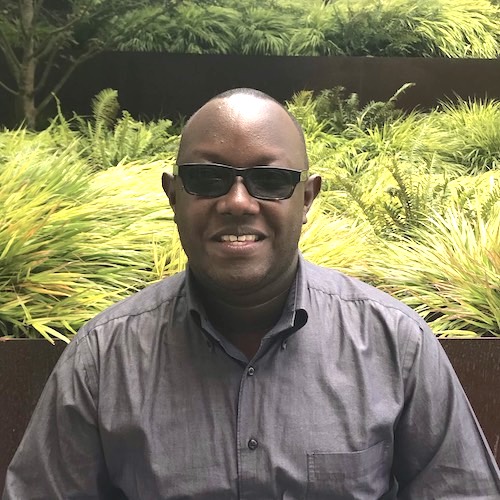 I grew up and studied in Rwanda, Africa. Prior to coming to USF, I taught in a Jesuit high school in Tanzania from 2010 to 2012, became ordained in 2015, and served as the president of Saint Ignatius High School, Kigali from 2016 to 2019. At USF, I am currently pursuing my MA in Catholic Educational Leadership. As part of the USF community, I have been helping prepare students for sacraments/ Rite of Christian Initiation of Adults (RCIA), offering retreats to various groups of students, and celebrating mass. I hope to continue contributing to the spiritual activities of the university.
---
Lourdu Mummadi, S.J.
lsmummadi@dons.usfca.edu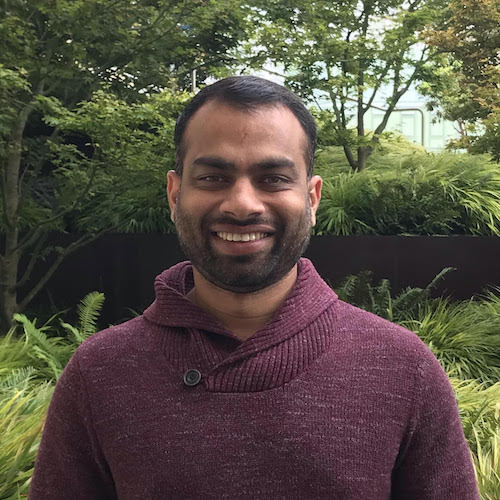 I am originally from a southern province in India which has seventeen Jesuit schools. Currently, I am continuing my training in education and leadership skills as a graduate Jesuit fellow. At USF, I became involved in both the St. Agnes Parish and St. Ignatius Church which leads to many great mutual spiritual experiences. In addition, I am a jesuit in residence for Toler Hall which has allowed me to build trust with students so they come to me to talk, get advice or listen to stories about my life as a Jesuit. This semester I am serving as Jesuit-in-residence at the School of Management where I will work particularly with students in the business school. I am grateful for my time here, particularly for University Ministry for all the wonderful support they provide for students and for becoming my family here.
---
Laurien Nyiribakwe, S.J.
lnyiribakwe@dons.usfca.edu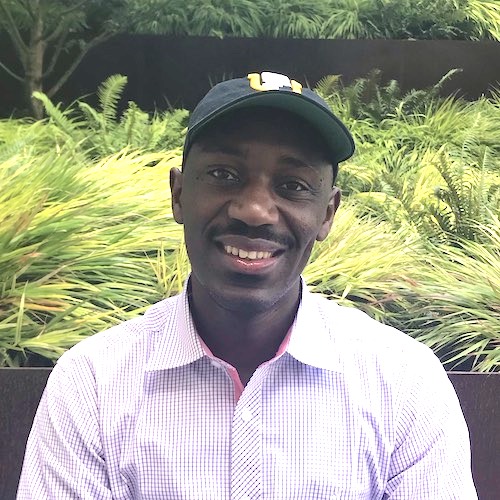 I was born and raised in Rwanda. Prior to attending USF, I worked at the Jesuit Novitiate in Rwanda supporting young men who joined the Society of Jesus by familiarizing themselves with Spiritual Exercises of St Ignatius, with regular prayers, spiritual and intellectual works. I became aware of the Jesuit Among Us Scholarship when I was finishing my graduate studies at Boston College in the area of Theological Ethics which enabled me to study at USF. I chose USF as my response to troubling challenges impacting the young men around me which motivated me to contribute my talents towards education and social justice. During my time here, I've made the most of the wonderful scenery not only on campus but around the Bay Area through walks and through supporting various University Ministry retreats such as Kairos and the Environmental Retreat. In addition, I am involved in Night Ministry which on Tuesdays brings meals from Bon Appetit to share with people experiencing homelessness.
---
Vincent Pereppadan, S.J.
vpereppadanpoulose@dons.usfca.edu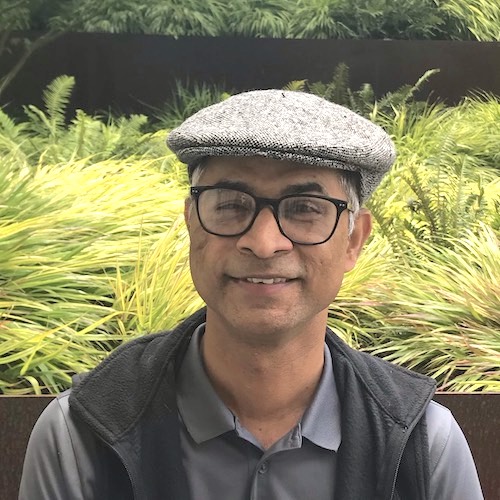 I am originally from Kerala, the southernmost part of India. The internal turmoil that India faces today, especially by way of denial of justice to the poor, marginalized, minorities made me look up to USF that offers education focused on social justice, inclusivity, and equity. I've been active on campus by offering weekly Guided Meditations, writing, and publishing in India about the intellectual conversations on the campus. I hope to make the most out of my education at USF because USF not only urges to change the world by active involvement but also inspires and empowers students to take leadership of that change.
---
Barwende (B) Sane, S.J.
bsane@dons.usfca.edu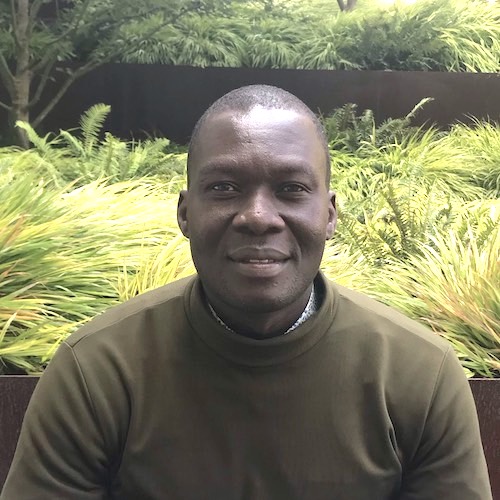 I am originally from Burkina Faso and I was drawn to USF because of its amazing doctorate programs particularly those out of the School of Education. At USF, I am also involved in the Lane Center and contribute to the USF Institute for Nonviolence and Social Studies. During my time here and everywhere I go, I hope to contribute to expanding Catholic Social Thought and bringing my experience in peacebuilding and nonviolence.
---
Samir Toppo, S.J.
stoppo@dons.usfca.edu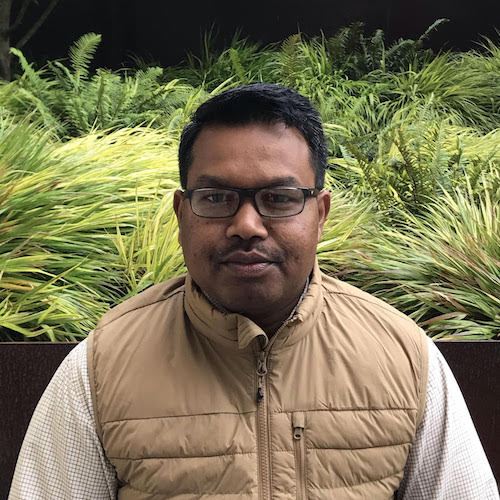 I am originally from Hazaribagh, Jharkhand, India and taught high school for many years prior to coming to USF. I chose USF because I became aware of the school through a nearby Jesuit school and I am now pursuing my Ph.D. in Learning and Instruction. On-campus, I am involved with supporting the weekly Student Mass and as a liaison for St. Ignatius Institute (SII). In addition, as a part of my role as a jesuit in residence in Lone Mountain, I hope to bring a Jesuit presence and support to the residence halls.
---
Leonardus (Koko) Winandoko, S.J.
lwinandoko@usfca.edu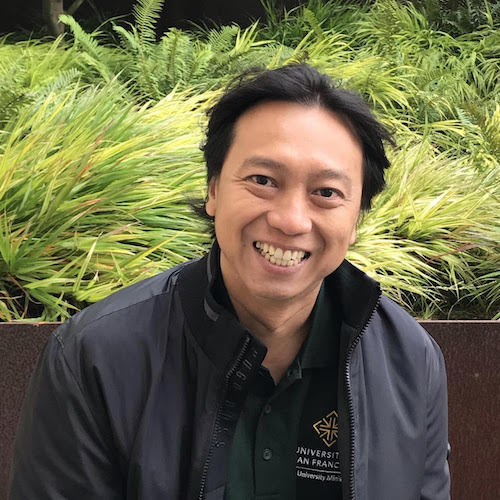 I was born in Jakarta, Indonesia, where I worked as a principal for nine years. I loved my time working there that in the future I hope to return and run a program for high school students. At USF, I am pursuing my Ph.D. in Educational Leadership and I am involved in supporting University Ministry with its staff and faculty faith formation events such as the 19th Annotation Retreat. Also, I am a jesuit in residence in Hayes-Healy which allows me to share spirituality with others. Lastly, I typically go by my nickname Koko which comes from my last name, Winandoko.
---