Your Health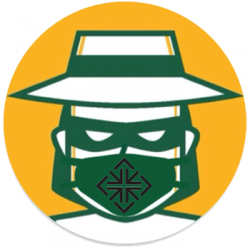 The unprecedented conditions of the pandemic mean that now, more than ever, it's important for all members of the USF community to treat one another with care and dignity. It is critical that we pause and reflect on how our words and reactions can affect others during this global health crisis. We all have to do our part.
Monitoring
In addition to checking for symptoms related to COVID-19, we ask that you utilize the Dons Health Check app at home daily before reporting to work.
Testing
If you have had at least one of the symptoms of COVID-19 or you believe that you have come in close contact with a person who tested positive for COVID-19, you should follow the below steps and provide Health Promotion Services with your test results.
Get tested for COVID-19 if:
Contact Tracing
Report the results of the test to the COVID-19 Response Team at covidtracing@usfca.edu.
It is imperative that the university has the test results so that your fellow students/co-workers and other contacts can take measures to protect themselves and others. Even a negative result is important, so we will know whether to allow those individuals to return to work.
The individual's personal information will be held strictly confidential. As required by law, the COVID-19 Response Team may disclose the student/employee's information to public health, school, and legal authorities charged with preventing or controlling communicable diseases.
Respect the Community
Resist the tendency to make broad generalizations about people. Harmful behaviors can occur when anxiety and fear are projected onto entire social groups.
Treat community members with care and empathy.