What does my double or triple room look like?
Please note that rooms in Fromm Hall only have one closet. Rooms in all the other residence halls have two closets.
Double Room (Image Panorama View)

Triple Room

Closet View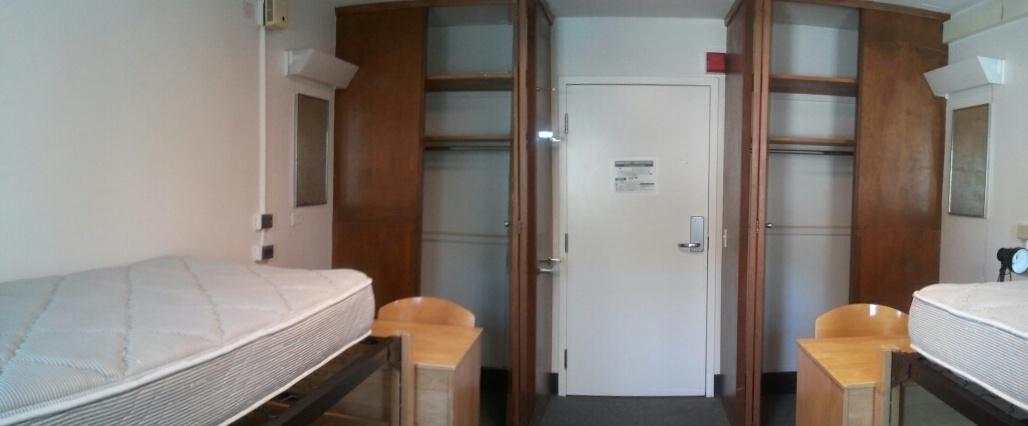 Important Information Concerning Triple Rooms:
*Remember, Triple rooms are the same size as a double room. In triple rooms, two beds are bunked, and a third bed will stand lofted alone. Two closets, three dressers and three desks and chairs will be provided. Each room will also include one wastebasket, and one Ethernet connection port (every residence hall is equipped with wireless internet). You may want to consider this as you begin to pack for your move onto campus. It might be best to pack some of your belongings in plastic storage containers that can be stored under your bed and easily accessed or moved in configuration.