Counseling and Psychological Services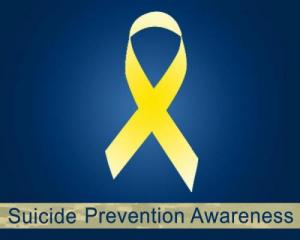 September is Suicide Awareness and Prevention Month. Learn more about the signs of suicidality and ways you can help someone who is suicidal.
If you are a USF student who is feeling suicidal or are concerned about a USF student who may be suicidal, contact CAPS at 415-422-6352 or visit our office during business hours (8:30 am to 5 pm Monday through Friday) in Gillson Hall, Lower Level. Help from counselors by phone is available through CAPS After Hours on evenings, weekends, and holidays at 415-422-6352 (follow prompts to speak to a counselor). Students enrolled at USF campuses other than the Hilltop may call CAPS All Hours 24/7 at 855-531-0761 to speak with a therapist. For imminent life-threatening emergencies, call 911 or USF Public Safety (415-422-2911).
Staff or faculty seeking support may utilize the Employee Assistance Program via CONCERN, which is also accessible 24/7 by calling 800-344-4222.
Introduction to CAPS Services
Counseling and Psychological Services (CAPS) seeks to assist USF students in developing greater self-understanding and help resolve problems that interfere with their optimal personal functioning. It is normal to experience adjustment problems, especially during periods of transition. CAPS provides brief, time-limited therapy to enrolled students.
You asked, and we listened! To reduce wait times and meet students' needs, we have started offering a new service, Single Session Therapy (SST), where a specific goal or concern can be addressed in one session. SST is offered by appointment (usually within a week), and students can receive up to two SST meetings per semester.
In addition to SST, brief individual therapy, and crisis services (see below), CAPS offers a variety of groups and workshops, as well as special educational events. We also help connect students with resources on and off campus.
Although CAPS staff strive to see students as expediently as possible, there are times during the semester when the center is heavily impacted, most often during midterm and final exams. The typical wait for service is 2 weeks. There is a $30 no-show fine when a student does not attend an appointment (excluding group therapy) and does not cancel and/or reschedule prior to the appointment start time.
To make an appointment at CAPS, please visit or call our office at 415-422-6352 between 8:30 am and 5:00 pm Monday through Friday. We are located in Gillson Hall, Lower Level. Appointments are 45 minutes long and start 15 minutes after the hour. For intake (first) appointments, we ask that students arrive 30 minutes before their appointment to complete a computer assessment.
Documentation Letters
Please note that CAPS does not provide letters to verify a need for emotional support animals. If you need such a letter, you should seek services with a mental health clinician off campus.
Also note that CAPS does not provide accommodation letters for students we have seen fewer than three times in an academic year for assessment and therapy. If you need such a letter, you should seek services with a mental health clinician off campus or ask an off-campus clinician who is currently/has recently assessed and treated you.
Mental Health Crises
Students will be seen at CAPS the same day during business hours (8:30 am to 5:00 pm Monday through Friday) for mental health crises/emergencies. If a student is not in crisis but has urgent concerns, we will make every effort to schedule a meeting with a counselor as soon as we are able, but same-day meetings are not guaranteed. Please see crisis criteria below:
CRISIS
NON-CRISIS
Student is in IMMEDIATE danger
Student is NOT IN IMMEDIATE danger

HAS CURRENT INTENTION AND/OR PLAN to attempt suicide or to inflict bodily harm on someone else
WITHIN THE PAST 4 WEEKS tried to kill themselves or seriously harm someone else
WITHIN THE PAST 4 WEEKS was released from an inpatient psychiatric facility
WITHIN THE PAST WEEK slept 4 hours or less two nights in a row without feeling tired afterward
WITHIN THE PAST 2 WEEKS has been seeing or hearing things others do not, while sober
WITHIN THE PAST 2 WEEKS experienced physical, sexual, or other type of severe trauma
WITHIN THE PAST 2 WEEKS experienced the death of a loved one
CURRENT racing heart rate, difficulty breathing, AND intense feeling of impending doom

 Anxiety
Stress
Depression
Self-injury (without intention to die)
Problems with alcohol or other drugs
Adjustment difficulties
Relationship break-up
Eating or body image concerns
Self-esteem
Academic distress
Relationship concerns (family, partner, friends, classmates, advisers)
Struggles in making life decisions
Impact of discrimination/harassment
Past experiences of trauma
Crisis Help After Hours
Our After Hours line is available from 5:00 PM to 8:30 AM on weekdays and 24/7 on weekends and holidays by calling 415-422-6352 and pressing 2 when prompted for a free mental health consultation by and support from a professional counselor.
Our All Hours line (855-531-0761) provides free support and consultation to USF students who attend campus locations other than Hilltop; this number is available 24 hours daily including weekends and most holidays.
Crisis Text LIne
Crisis Text Line (not affiliated with CAPS) is a free, 24/7 support service for those in crisis. Text BAY to 741741 to text with a trained crisis counselor.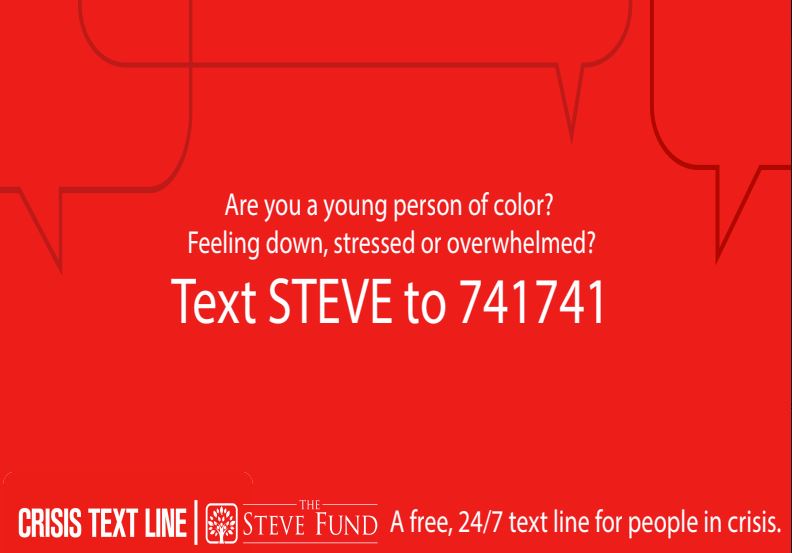 Medication
CAPS does not offer medication services. Contact your insurance company for information about psychiatric service providers nearby who take your insurance. CAPS and Student Life Case Management can also provide information and guidance in finding off-campus medication services.
Ongoing and Specialty Therapy Services
CAPS offers brief therapy. If you are seeking ongoing weekly therapy, treatment for serious mental health conditions, or specialized services such as intensive eating disorder or substance use treatment, please contact your insurance company for information about providers in the area who accept your insurance. A phone number and/or website for your insurer can usually be found on your insurance card. CAPS may refer you for off-campus services after initial assessment if we determine our services will not meet your needs.
If you are  a USF student who needs more information or assistance with finding referrals off campus for therapy and mental health medication services, contact Case Management, which is part of the Office of the Dean of Students. Case Management offers detailed information about the referral process and support to students. Weekly drop-in hours for referral assistance are held on Thursdays between 10:30 am and 12:30 pm in UC 505. If you need additional information or support after reviewing the Case Management website, please email referralsupport@usfca.edu.