Off-Campus Living
Thank you for visiting our OCL site. We know these are uncertain times, and we want you to know that Off-Campus Living continues to be here for our off campus community, and off campus questions.  See the tabs to the left under "Off-Campus Living" for important information during COVID-19.
Welcome to Off-Campus Living!
Our department is here to support students attending the University of San Francisco and our surrounding neighbors and communities. 
Students who connect with the off-campus living office can receive help in the following areas:
1-on-1 coaching
Assistance in the housing search while in San Francisco
Provide legal  resources and aid in conflict resolution
Off-Campus Living recognizes that our students at USF are joining neighborhoods and communities with pre-established histories and traditions. OCL is committed to also engaging USF students in what it means to:
Be informed about what communal living is, safety, and civic responsibilities while residing in San Francisco 
Establish rapport and relationships with their peers and community neighbors 
Mission Statement
At OCL we empower students to thrive by teaching and developing life skills through the act of finding residence and living off campus. These skills include but are not limited to: cultivating independence, fostering interdependence, and understanding civic responsibilities.
Disclaimer: The University of San Francisco provides information regarding housing in the San Francisco area for your convenience only. The University makes no representations as to the condition or suitability of any of the listed resources or establishments, nor does it assume responsibility for their condition or reliability, or for any agreements you enter into with them. This website is not intended to provide legal advice, and it should not be used as such. 
Meet the Staff!
Andrea Rocha, M.Ed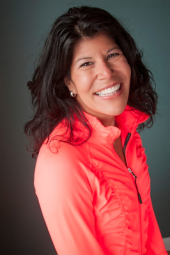 Assistant Director, Off-Campus Living
UC 5th Floor
rochaa@usfca.edu | (415) 422-4057
Sophia Hedgecock
Student Manager, Off-Campus Living
UC 5th Floor
sophia.offcampus@gmail.com 
Elisa Suarez 
Peer Educator, Off-Campus Living
UC 5th Floor
elisa.offcampus@gmail.com 
Alaia Zaki
Student Assistant, Off-Campus Living
UC 5th Floor
alaia.offcampus@gmail.com 
Dana Su
Social Media Intern, Off-Campus Living
UC 5th Floor 
dana.offcampus@gmail.com