Where to Begin the Search
Neighborhood Map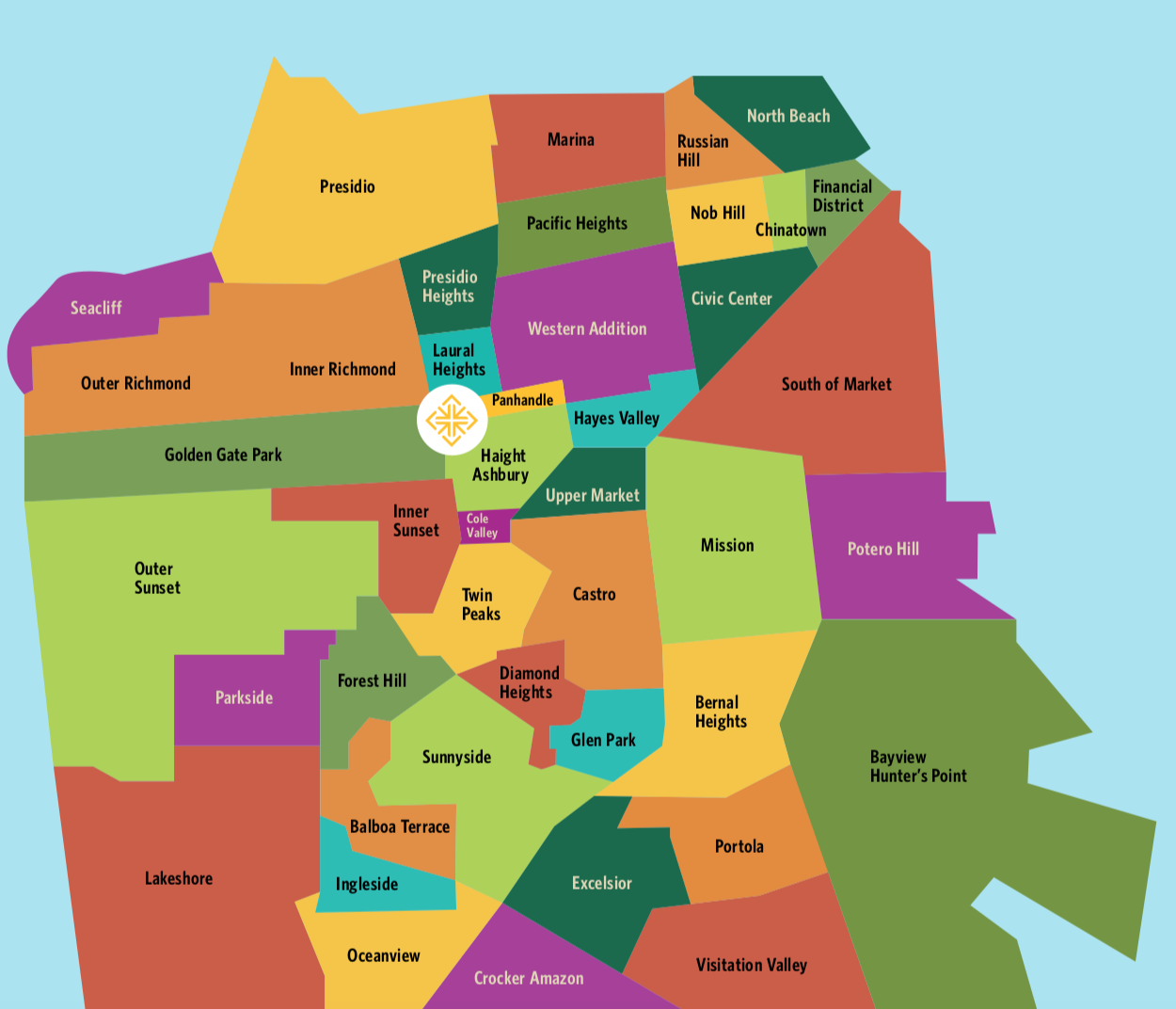 Below are a list of neighborhoods close to USF which house the majority of our off campus students:
Outer Richmond
Inner Richmond
Outer Sunset
Inner Sunset
Cole Valley
Laurel Heights
SF Housing Culture
San Francisco has character, style and personality. SF Housing seems to run on its' own system most of the time. With that said, let's try to break it down: 
We typically rent 30 days ahead of time. Meaning, if you are looking in May for a place in August, you probably aren't going to find any listings. People often panic because they can't find anything for the month they want to move in, but housing moves so quickly in SF, so there is not need to worry. Plan on researching two months before, and actually looking for viable places to live a month before your desired move in date. 
The style of San Francisco homes are older and come with history. Some homes may or may not have been remodeled recently. Amenities such as dishwashers or central heat are not the norm in the city. The idea of a private bathroom is also not common in the area. 
Landlords in the city tend to be 3-generation homeowners who are looking to rent out their investment as an add-on job. There are also owners who make this their top priority and are very involved with the process. There are pros and cons to each. Get a sense of the person and situation, then decide what is right for you
Average Cost for a 1 Bedroom Apartment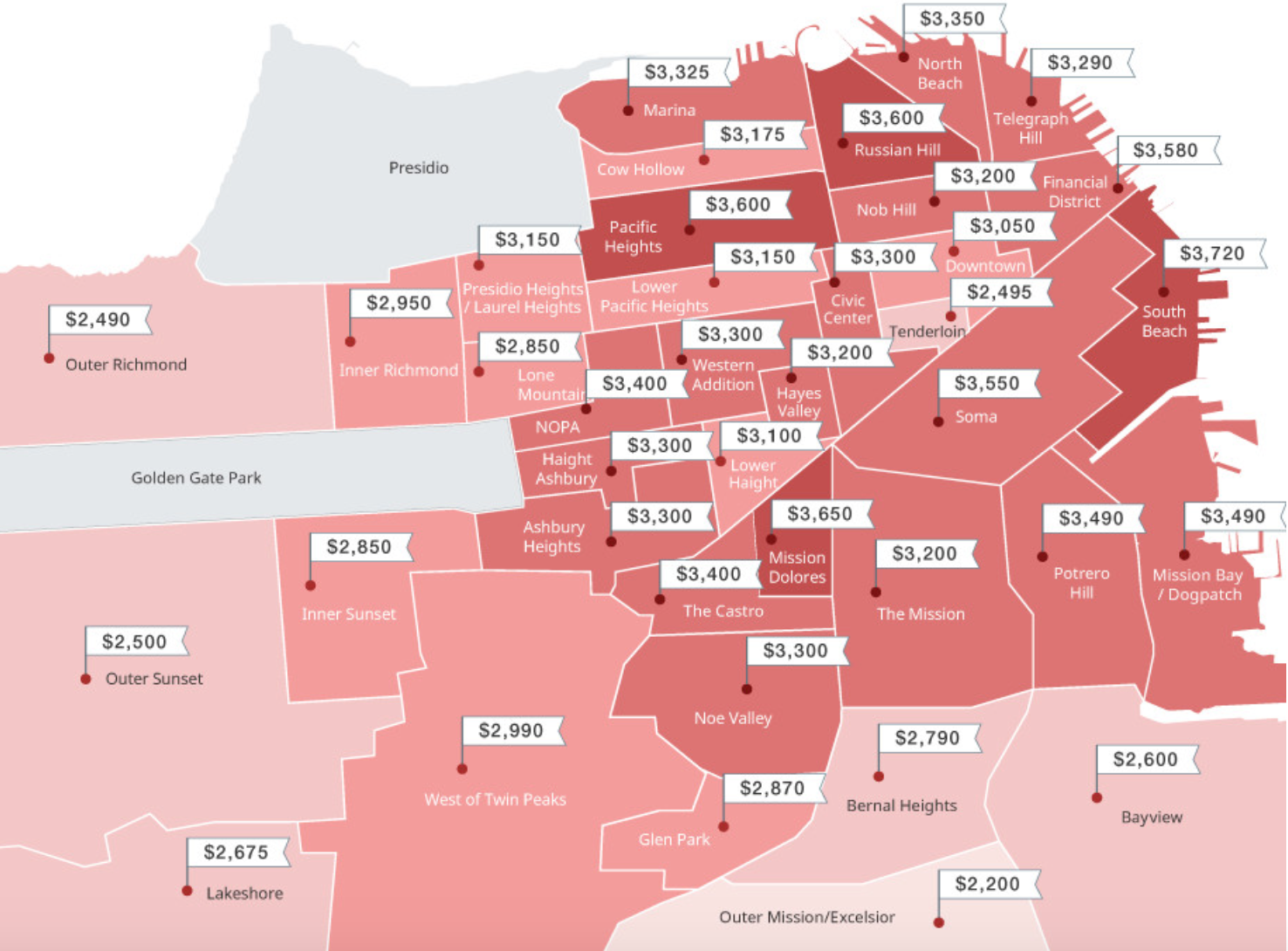 Vocabulary
Landlord: The person who owns and/or rents you the property
Tenant/Renter: You, the person who stays and uses the property
Rent: What you pay to live in a property
Lease: Your agreement with the landlord
Deposit: The money you pay if you damage the property when you leave. The deposit is paid before you move in. 
Rent Control: Laws in SF designating how much rent can be raised. See the SF Rent Board for more information.