Housing Search Resources
OCL Resources
You will find the following on our rental website:
Housing Search: This search for housing is specifically directed at USF students. Most of these properties are close to campus with landlords who have been renting to USF students or specifically want USF students. Also, students who are looking to fill an open vacancy in their apartments post here.
Roommate Finder: Here you may post as well as search for a roommate/housemate within the USF community.
Landing Page Updates: Continually look for announcements on OCL Events and things going on in San Francisco. 
Resources: A great place to view examples of tenant lease agreements/contracts, tips for the housing search, links to neighborhood maps and public transportation, and more.
Networking
Social media and SF websites are also good avenues to find housing. We encourage you to explore all options as you seek your new home. Create a biography post to send out to prospective persons or post your bio online.
Usf Transfer Students
USF Incoming Transfer Students
Websites and Social Media
In addition to our USF rental site postings, please consider visiting other websites and social media sites throughout the Bay Area.
Please note that we can not guarantee off-campus housing for you and, therefore, it will be up to you to treat the process as a priority. The below listings are provided to serve as a roadmap for your search but are not vetted by OCL.
FACEBOOK GROUPS 
University of San Francisco Class of 2022, 2023, 2024, etc. 
Rooms for rent
Rental WEBSITES
Long-term and Short term Rentals
Coliving Housing 
WHAT IS COLIVING?
Coliving is a community living concept for like-minded people to live, work, and play together. Coliving spaces are well-designed, fully furnished, with utensils and utilities covered by one bill. Catering to various living styles and tastes, the main value of the coliving experience is access to the community. Often times co-living has flexible lease term options.

 Coliving
Coliving is the "#1 booking platform for coliving spaces in the US and worldwide. Book budget-friendly coliving accommodations, private or shared rooms, offering flexible leases and all-inclusive amenities. Ideal for students, interns, and young professionals. Get %5 off your first month rent (up to $150) with the link."
Contact: Lili Bambague  lili@coliving.com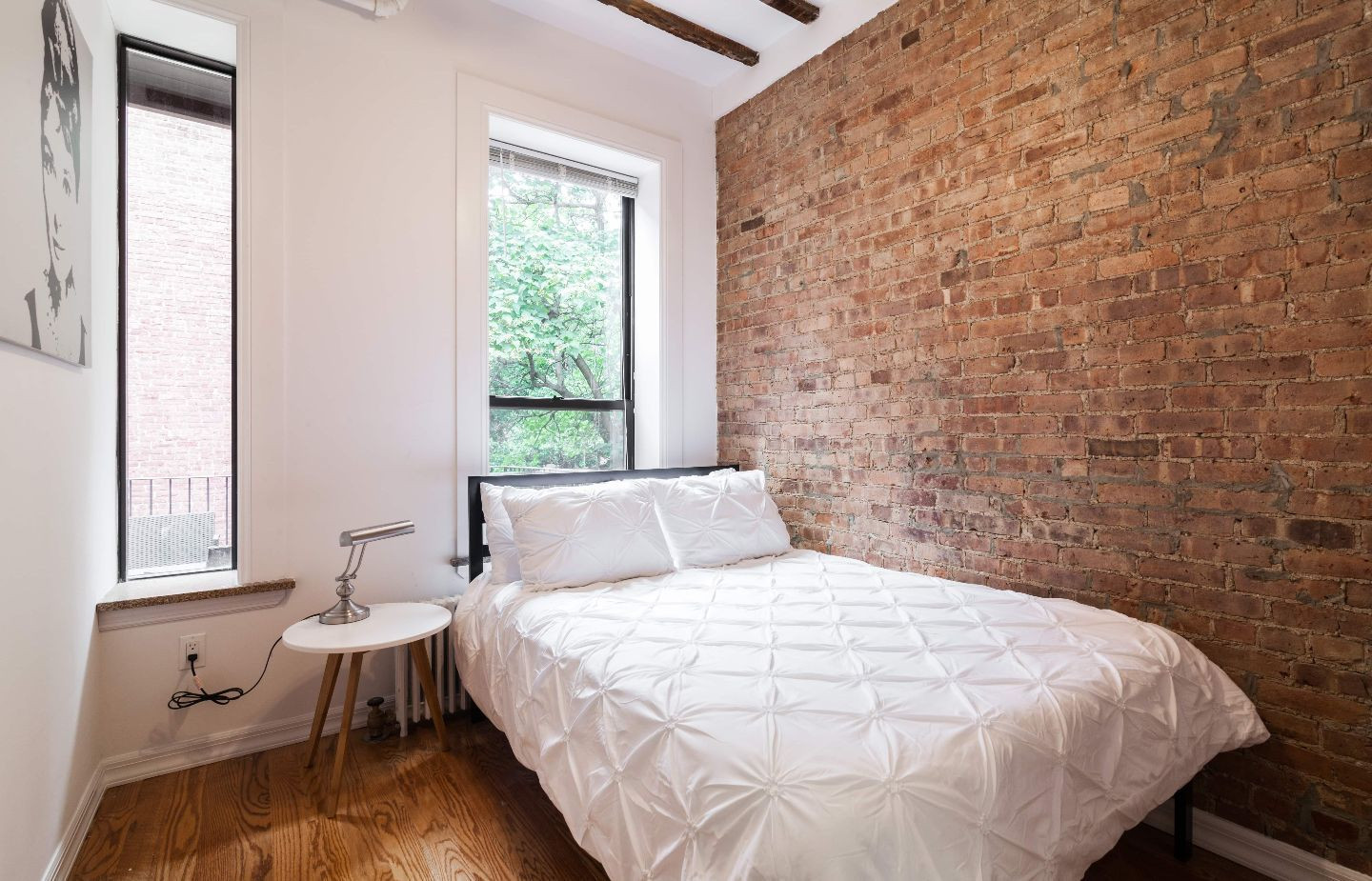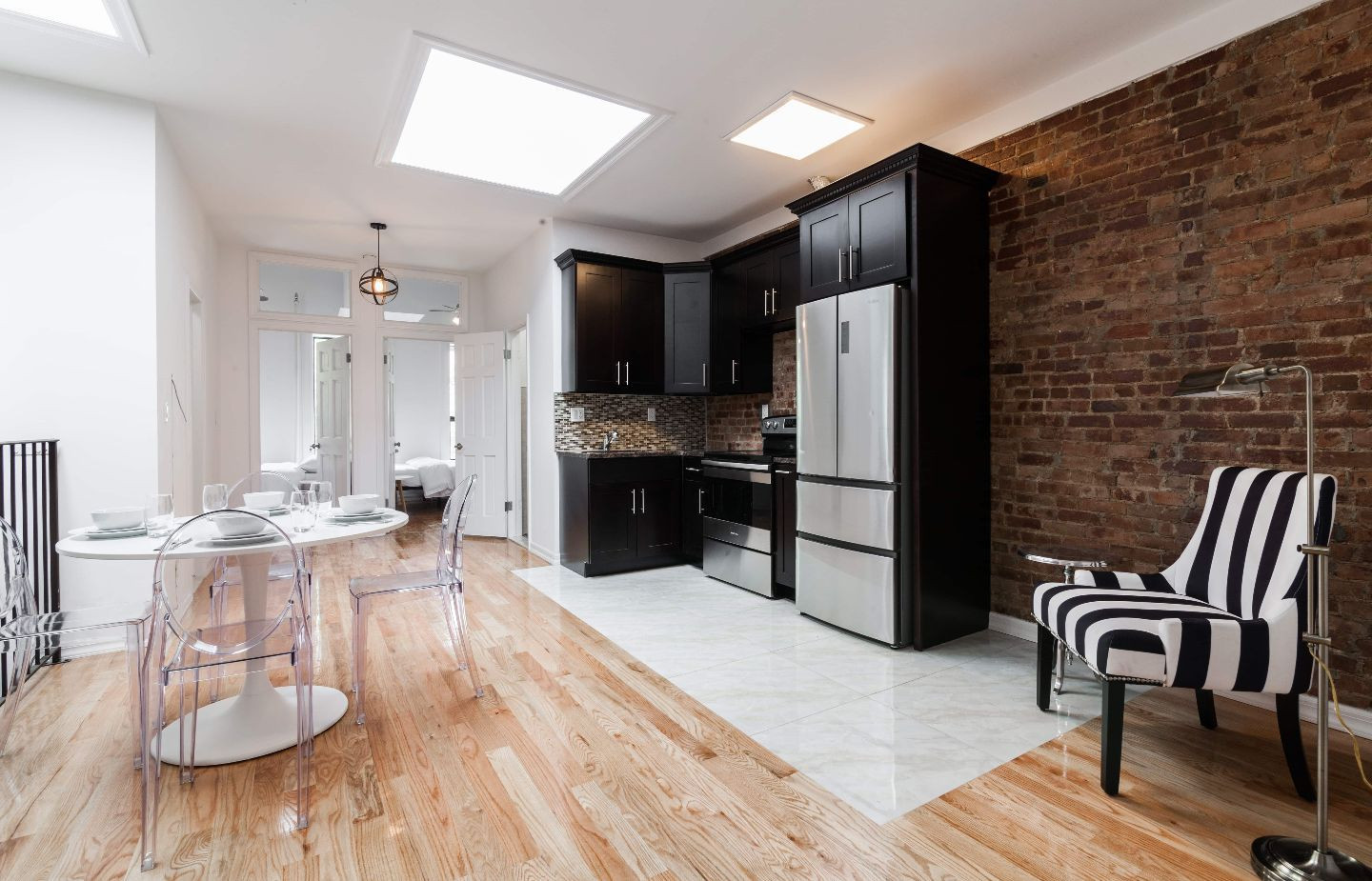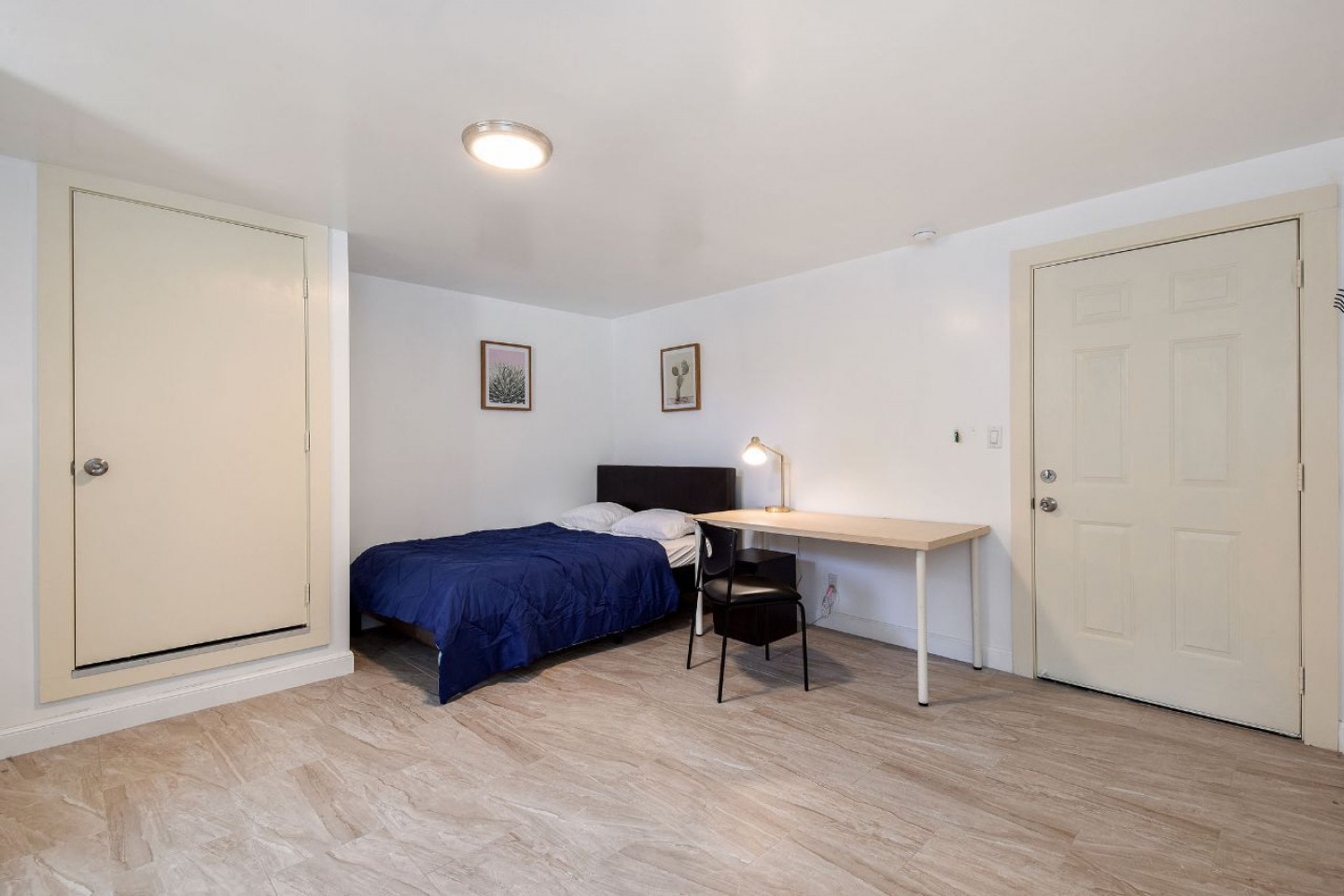 FOUND Study San Francisco
FOUND Study San Francisco offers furnished private rooms and shared rooms in Downtown San Francisco. FOUND Study offers a USF student discount; see the link for details. 
Locations: 
Found Study Turk St. - Downtown
About FOUND Study SF: 
30 Day minimum stay
Shared rooms can have as many at 4 people. The price per bed does not change whether you have 2, 3, or 4 people in total. You can choose to move in with roommates, or have FOUND Study find roommates for you. 
There are bathrooms in each room. If you have a private room you have your own bathroom; if you have roommates you only share a bathroom with your roommates. There are multiple kitchen areas throughout the building that are shared with other residents.
Student Ambassador Internship program available! Please email gm@sf.foundstudy.com for more info
leasing@foundstudy.com | (323) 312-3209
Vybe Living 
Homes at Vybe Living include private bedrooms, furnished common spaces, internet, kitchen basics, and maintenance support. 
Bungalow 
USF Student Discounts

"Flexible lease lengths, move-in ready homes, and a built-in community in the best neighborhoods. Our homes are equipped with designer furnished common areas, kitchen essentials, and all the tech set-up before you move-in. Choose from a wide range of rooms and amenities to fit any budget." - Bungalow 

USF students receive 2 weeks free off your first month's rent. Group discounts for 2 or more students are also available.
June Homes
Flexible lease terms. Furnished and unfurnished apartments featuring high-speed Wifi.  
Phone: (888) 457-6697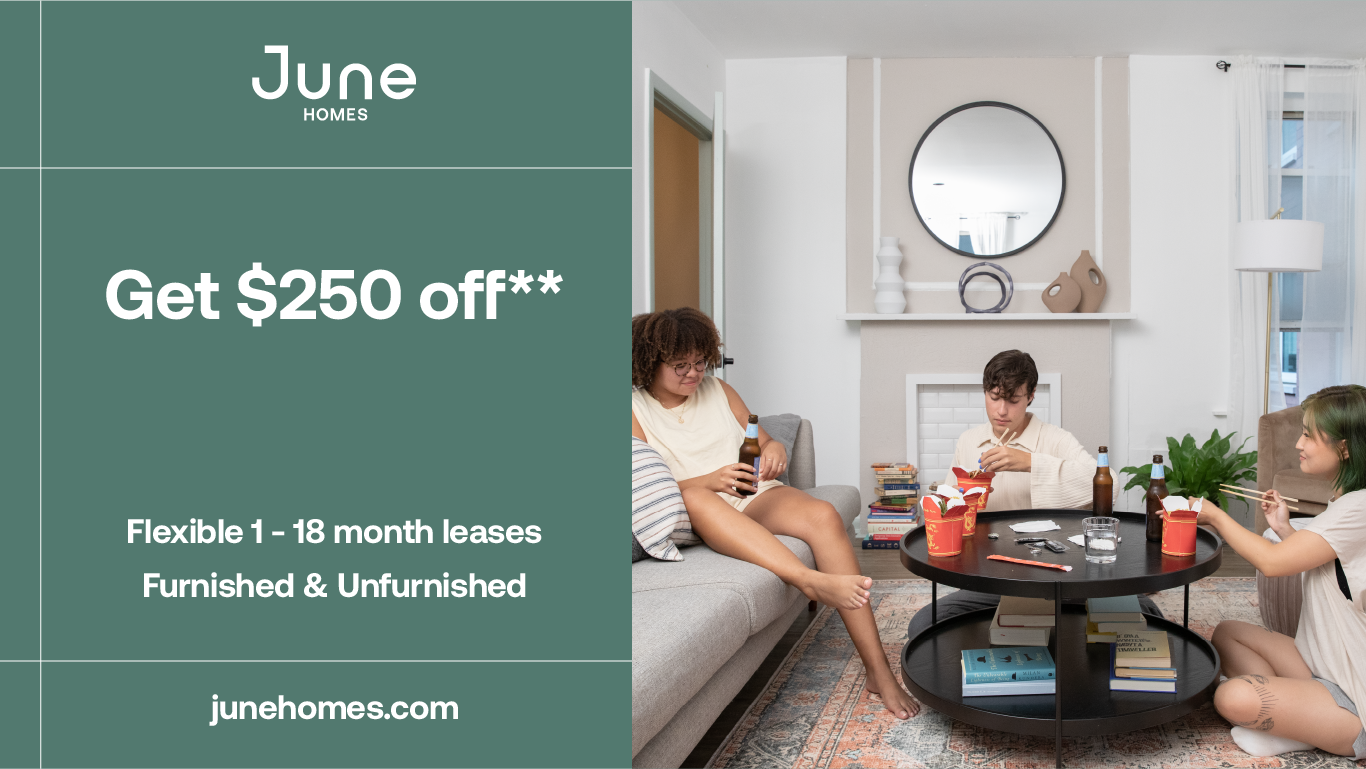 Blueground
Blueground has flexible lease terms and fully- equipped and furnished apartments. 
Commons
SPECIAL RATE FOR USF STUDENTS starting at $958 at the City Gardens Location.
To learn more or to schedule a tour, visit Commons or call (415) 862-2331.
STUDENT BENEFITS
Rent by the bedroom, or the entire apartment  
Fully furnished
Flexible leases (academic year, semester, full year)
Free monthly apartment cleaning
FEATURES & AMENITIES
brand new building (built 2021)
Utilities included
Free Wi-Fi
Hospital grade air filtration
7 study lounges
Household essentials included (coffee maker, plates/bowls, pots/pans, silverware, mugs and glasses, and more)
Bike storage
On-site manager
On-site laundry
Rooftop deck & BBQ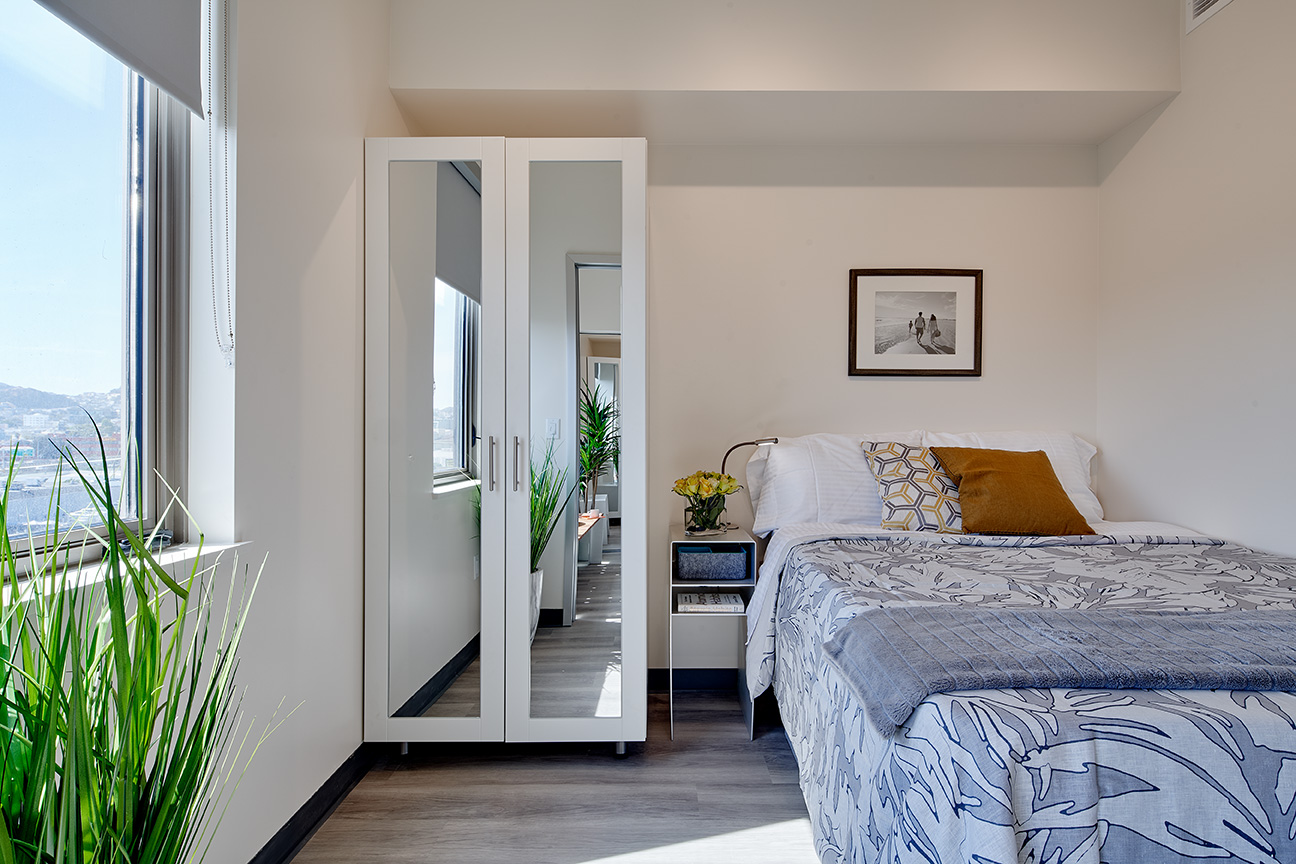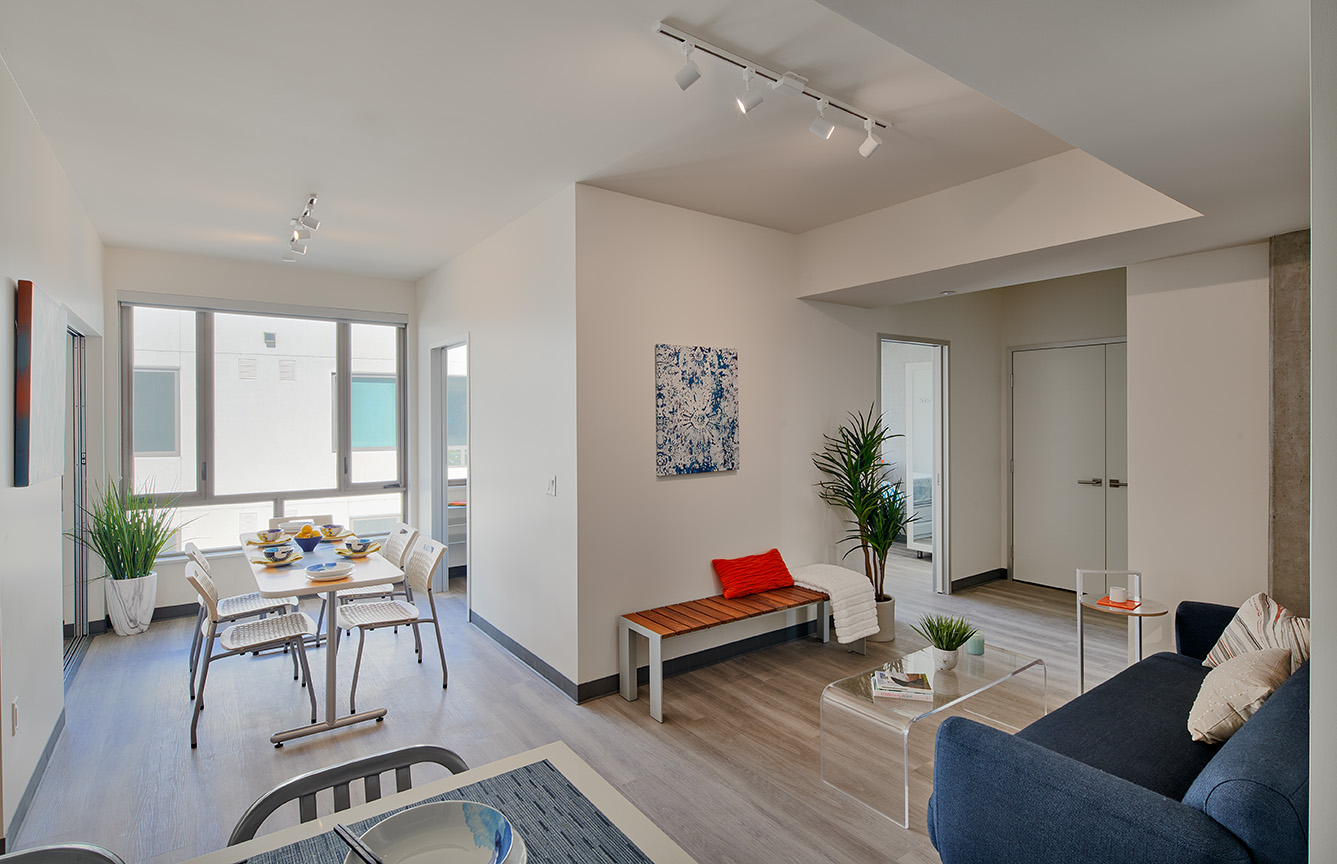 Contact Information: Michael Thomas | michael@panoramic.com | 415.701.7006
Common - Powell
Common Powell is a coliving home in Union Square, offering furnished rooms, incredible amenities, and a built-in community. Some included elements to this housing option are private furnished rooms, lounge/workspaces + furnished roof deck, on-site laundry, elevator, and bike storage, complimentary household essentials, and connect by Common (community app). 

Urbanest
Provider of affordable and convenient housing in San Francisco with 10 years of expertise. Our services are a great fit for students as we provide flexible leasing terms, move-in-ready accommodation, a vibrant community, and many other amenities. 
4Stay
4Stay offers numerous housing services including listed rooms for rent and housing search consultations for additional assistance with your housing search.  This is a great resource to find individual rooms for rent as opposed to entire apartments or houses for rent. 
Other Resources
Universal Student Housing
Universal Student Housing (USH) has been connecting students with host families since 1998.  Host families are carefully selected based on student's preferences and distance to school.  Housing support is offered from the move-in to the move-out.  
contact@usaish.com | (310) 824 - 4908
Home Match
"Home Match San Francisco helps homeowners with extra rooms connect with home seekers who need an affordable place to live, creating a win-win situation.
Homeowners benefits from extra income or help with chores such as grocery shopping, pet care, or transportation. Home seekers who live, work, or study in San Francisco benefit from affordable rent and an established community. Both benefit from companionship." - Home Match Website
Homestay Match
HomestayMatch is a website for students who would like to choose their own homestay.  Students can browse through available homestays near the school, compare locations and prices and request a homestay they like.  HomestayMatch personally meets every host family and offers support during the student's stay. 
contact@homestaymatch.com | (310) 824 - 4908
Nextdoor App
The Nextdoor app is a social networking platform for local communities and neighborhoods. With the Nextdoor app, users can interact with their neighbors, discuss community news, and recommend local services and businesses that they like.
Antony Erlec: Realtor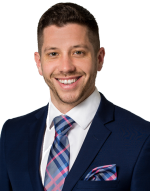 A USF alumnus and San Francisco native, Antony Erlec is here to help USF students and families navigate the housing market in the city. Antony is a great resource to those looking to buy property in San Francisco. 
View this flyer to learn more information about the advantages of buying versus renting in San Francisco as well as view homes Antony has sold that are walking distance within USF! 
Rubi Kawamura: Coldwell Banker Sales Associate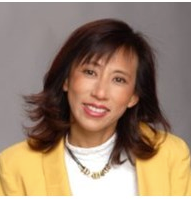 A high-achieving sales-associate, Rubi Kawamura has received the Coldwell Banker Sterling Society Award three years in a row. She understands the San Francisco housing market and always tries to negotiate the best possible price for her clients. 
For more information, visit the Coldwell Banker website for a bio on Rubi's work experience. 
Broad Spectrum Home Insurance
Interested in home insurance? Broad Spectrum is a great resource for students. For more information, get a quote online or contact Diana Beach at diana@calinsurancepro.com. 
Short Term Housing
Check out this list of temporary housing options you can use before coming to San Francisco. 
USA Hostels
711 Post Street, SF
(415) 440-5600
www.usahostel.com
Adelaide Hostel
5 Isadora Duncan Ln, SF
(415) 359-1915
adelaidehhostel.com
Encore Express
1353 Bush Street
(415) 816-6207
www.encoreexpresshotel.com
Vantaggio Suites
www. vantaggiosuites.com/locations/mcallister-street