Housing Search Resources
OCL Resources
You will find the following on our rental website:
Housing Search: This search for housing is specifically directed at USF students. Most of these properties are close to campus with landlords who have been renting to USF students or specifically want USF students. Also, students who are looking to fill an open vacancy in their apartments post here.
Roommate Finder: Here you may post as well as search for a roommate/housemate within the USF community.
Message Boards: Continually look for announcements on your chosen neighborhood or city, updates and news from USF, city happenings, vendor discounts, etc.
Resources: A great place to view examples of tenant lease agreements/contracts, tips for the housing search, links to neighborhood maps and public transportation, and more.
Networking
Social media and SF websites are also good avenues to find housing. We encourage you to explore all options as you seek your new home. Create a biography post to send out to prospective persons or post your bio online.
Resources
In addition to our USF rental site postings, please consider visiting other websites and social media sites throughout the Bay Area.
Please note that we can not guarantee off campus housing for you and, therefore, it will be up to you to treat the process as a priority. The below listings are provided to serve as a roadmap for your search, but are not vetted by OCL.
FACEBOOK GROUPS 
University of San Francisco Class of 2020, 2021, 2022, etc. 
University of San Francisco (USF) Housing, Sublets & Roommates
San Francisco, SF - Housing, Apartments, Rooms, Sublets, Roommates
San Francisco Housing, Rooms, Apartments, Sublets
Gay Area Queer Housing S.F. Bay Area
Affordable Housing For Ok People: Bay Area
SF Area Rentals and Sublets
SF Roommate Exchange
WEBSITES
SFbay.craigslist.org
Zillow.com
Zumper.com
ApartmentRatings.com
Apartments.com
Campuscribz.com
Abodo.com
Apartmentlist.com
MyNewPlace.com
Padmapper.com
RentalGuide.com
ApartmentGuide.com
Rent.com
NorthBeachResidences.com 
SFHousingServices.com
SanFranciscoStudentHousing.com
PanoramicLivingSF.com
Homestay Match
HomestayMatch is a website for students who would like to choose their own homestay.  Students can browse through available homestays near the school, compare locations and prices and request a homestay they like.  HomestayMatch personally meets every host family and offers support during the student's stay. 
contact@homestaymatch.com
(310) 824 - 4908
Universal Student Housing
Universal Student Housing (USH) has been connecting students with host families since 1998.  Host families are carefully selected based on student's preferences and distance to school.  Housing support is offered from the move-in to the move-out.  
contact@usaish.com
(310) 824 - 4908
Home Match
"Home Match San Francisco helps homeowners with extra rooms connect with home seekers who need an affordable place to live, creating a win-win situation.
Homeowners benefits from extra income or help with chores such as grocery shopping, pet care, or transportation. Home seekers who live, work, or study in San Francisco benefit from affordable rent and an established community. Both benefit from companionship." - Home Match Website
Nextdoor App
The Nextdoor app is a social networking platform for local communities and neighborhoods. With the Nextdoor app, users can interact with their neighbors, discuss community news, and recommend local services and businesses that they like.
Antony Erlec: Realtor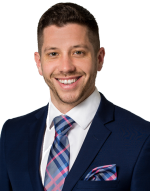 A USF alumnus and San Francisco native, Antony Erlec is here to help USF students and families navigate the housing market in the city. Antony is a great resource to those looking to buy property in San Francisco. 
View this flyer to learn more information about the advantages of buying versus renting in San Francisco as well as view homes Antony has sold that are walking distance within USF! 
Rubi Kawamura: Coldwell Banker Sales Associate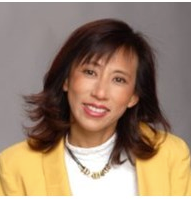 A high-achieving sales-associate, Rubi Kawamura has received the Coldwell Banker Sterling Society Award three years in a row. She understands the San Francisco housing market and always tries to negotiate the best possible price for her clients. 
For more information, visit the Coldwell Banker website for a bio on Rubi's work experience. 
Broad Spectrum Home Insurance
Interested in home insurance? Broad Spectrum is a great resource for students. For more information, get a quote online or contact Diana Beach at diana@calinsurancepro.com. 
 one less thing
Earn money for short-term gigs in the Bay Area. Check out their site for how to get started- onelessthingsf.com