How to Begin the Search When Not in SF
This situation can be a bit nerve racking, but if you break it down into smaller parts then you can tackle each situation one by one.
Create your rental budget and also note the date you are arriving to SF. 
With your rental budget in mind, determine what's reality. If it's less than $1,000 you'll likely be sharing a room; if it's over $1,200 you can find a private room. The space in between $1,000 and $1,200 will be up to market's availability.
Research! Get on every site we listed and being to create your post and also begin to look at postings. This will help you get a sense of what's out there. Remember we post 30 days ahead of time so you many not find listings if you're beyond 30 days. Not sure how to start researching? Check out the Where to Begin the Search page on our website. 
Reach out to people who you're interested in living with, or to places you're looking to rent. Give them the date you're arriving and see about setting up a virtual meeting ahead of time, or create an appointment for when you arrive. You may decide you want to find an apartment and sign a lease all virtually or, you may decided you'd like to come to San Francisco first to look at places in person. The housing search can be done either way, it's up to your personal preference and situation.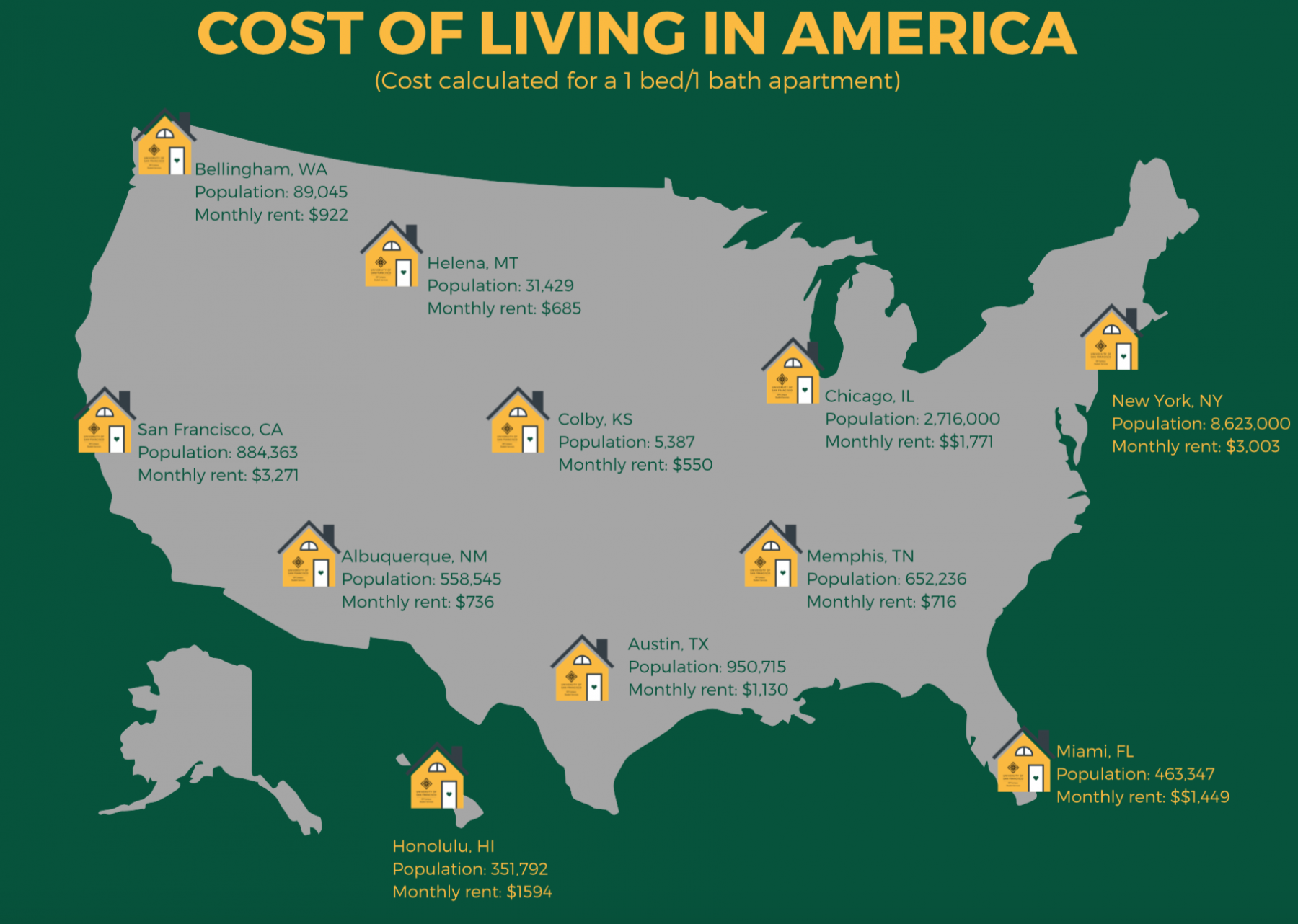 Options
If you can come early for a visit before you officially move in, then you want to plan all of the research and set up appointments before you arrive in SF. 

You will want to pick a time range before your planning on moving that you're comfortable paying rent for. For example, if you plan on moving on August 1st, maybe you plan a trip in early July and end up starting a lease in the month of July.
Note: This will only work if you can financially afford to rent before you move in and if you have all of your documents together during the initial search. If you can't then don't worry about this! Stressing about what can't be changed doesn't help the mind or body. 
Check out this list of Temporary Staying in San Francisco if you'd like to come here before moving into our rental. 

If you can't come to SF before you'd like to move in then that is okay too. You will need to set up as many appointments before you arrive so you are prepared to search when you get to SF. Alternatively,  you can try to see the place virtually (using zoom, skype, facetime, etc.) if the landlord or property manager allows it and you feel comfortable and confident. It is important to also have a Plan B for short-term housing in case your appointments don't pan out. 
Check out our page on Scams in preparing for your search process. 
FOUND STUDY SAN FRANCISCO
If you are worried about searching for housing while not being in SF, you may want to consider finding a place to stay temporarily after arriving in the city while you look for alternate housing. FOUND Study San Francisco is a great resource. 
FOUND Study San Francisco offers furnished private rooms and shared rooms in Downtown San Francisco. FOUND Study offers a USF student discount; see the link for details. 
More Information about FOUND Study SF: 
30 Day minimum stay
Shared rooms can have as many at 4 people. The price per bed does not change whether you have 2, 3, or 4 people in total. You can choose to move in with roommates, or have FOUND Study find roommates for you. 
There are bathrooms in each room. If you have a private room you have your own bathroom; if you have roommates you only share a bathroom with your roommates. There are multiple kitchen areas throughout the building that are shared with other residents.
leasing@foundstudy.com|(323) 312-3209
Check out other housing options including short and long term options, flexible lease terms, and more on our Housing Search Resources page.