The Learning, Writing, and Speaking Centers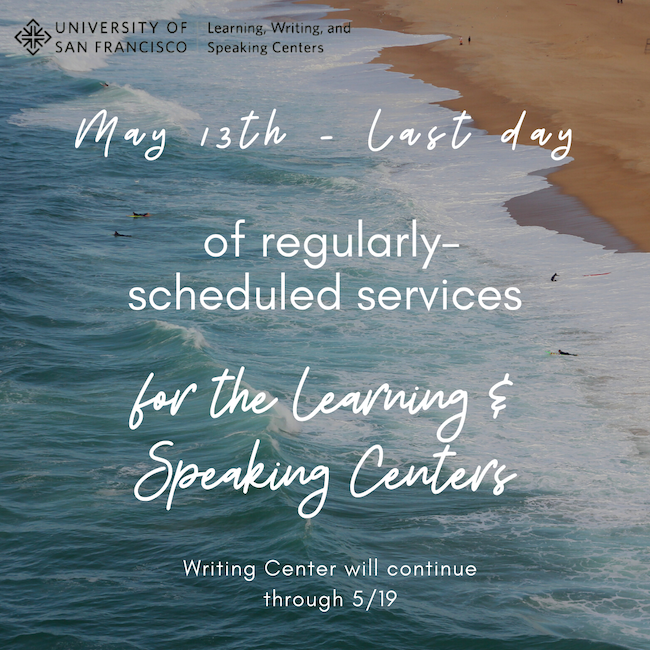 The University of San Francisco offers academic assistance to all students through The Learning Center, The Writing Center, and The Speaking Center. Services are available at no additional cost to USF students and include subject-specific tutoring, writing assistance, and communications-related support. The Learning Center also provides opportunities for academic skill development, through one-on-one academic skills coaching, group workshops, and online resources.
In Spring 2022 the LWSCs will continue our services, with both in-person and virtual availability for students. Services resume January 31, 2022 after winter break and intersession.

In-person services include Peer Tutoring appointments, Peer Led Team Learning (PLTL) sessions, Academic Skills Coaching appointments, and Speaking Center appointments.

Online services include Supplemental Instruction (SI) Sessions, Peer Tutoring appointments, Academic Skills Coaching appointments, Writing Center consultations, and Speaking Center appointments.

Starting January 24, 2022, LWSC staff can be reached Monday through Friday at LWSC@usfca.edu or through the chatbox on our webpages. We are also responding promptly to voicemails left at our main line: 415-422-6713.