Health Promotion Services
The Health Promotion Services offers health services and opportunities that promote wellness, stimulate better health awareness, and foster a vibrant and safe campus community for student academic success and retention.  
Mission Statement
To care for the whole person (cura personalis), a Jesuit tradition, that inspires our proactive and compassionate approach to health promotion and wellness on access to health care, immunizations, alcohol and other drugs, nutrition, physical activity, sexual health, tobacco use, and stress management.   
Upcoming Events, Workshops and Programs
Participate in our upcoming health and wellness promoting activities through our events, workshops, and programs!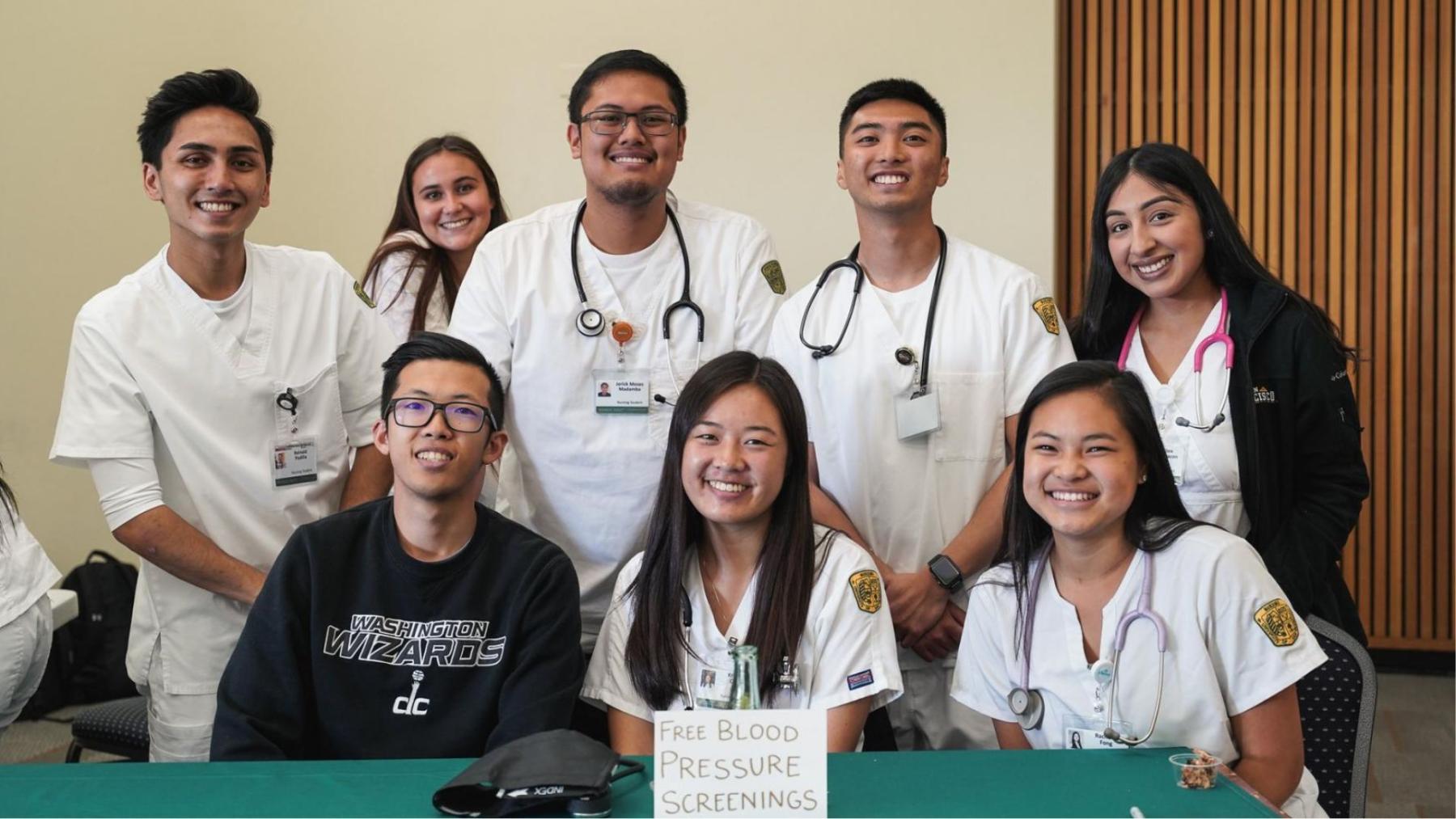 Attend our Fall health Fair
Oct. 4 | 12:30pm-3:30pm | McLaren Conference Center
We are excited to invite you to our annual Fall Health Fair. This free event is designed to help students like you connect with health-related employers, get your flu shot, and learn about resources to keep your health up while taking advantage of free health screenings. Connect with other students interested in staying healthy and informed at this event!
Previous
Next
Learn more about our Jumpstart Your Wellness challenges for a chance to win weekly themed prizes. We will have challenges focused on fitness, nutrition, mindfulness, and environmental wellness. Learn more. 
One-to-one: Meet with someone from our team for a wide range of health issues, including nutrition, overall wellness, and smoking cessation. Other support is also available. Schedule now. 
Resource: USF Exercise is Medicine® On Campus (EIMOC) aims to improve the health and well-being of the campus community by providing the necessary tools to strengthen physical activity habits. Learn more about EIMOC.