Seven Dimensions of Wellness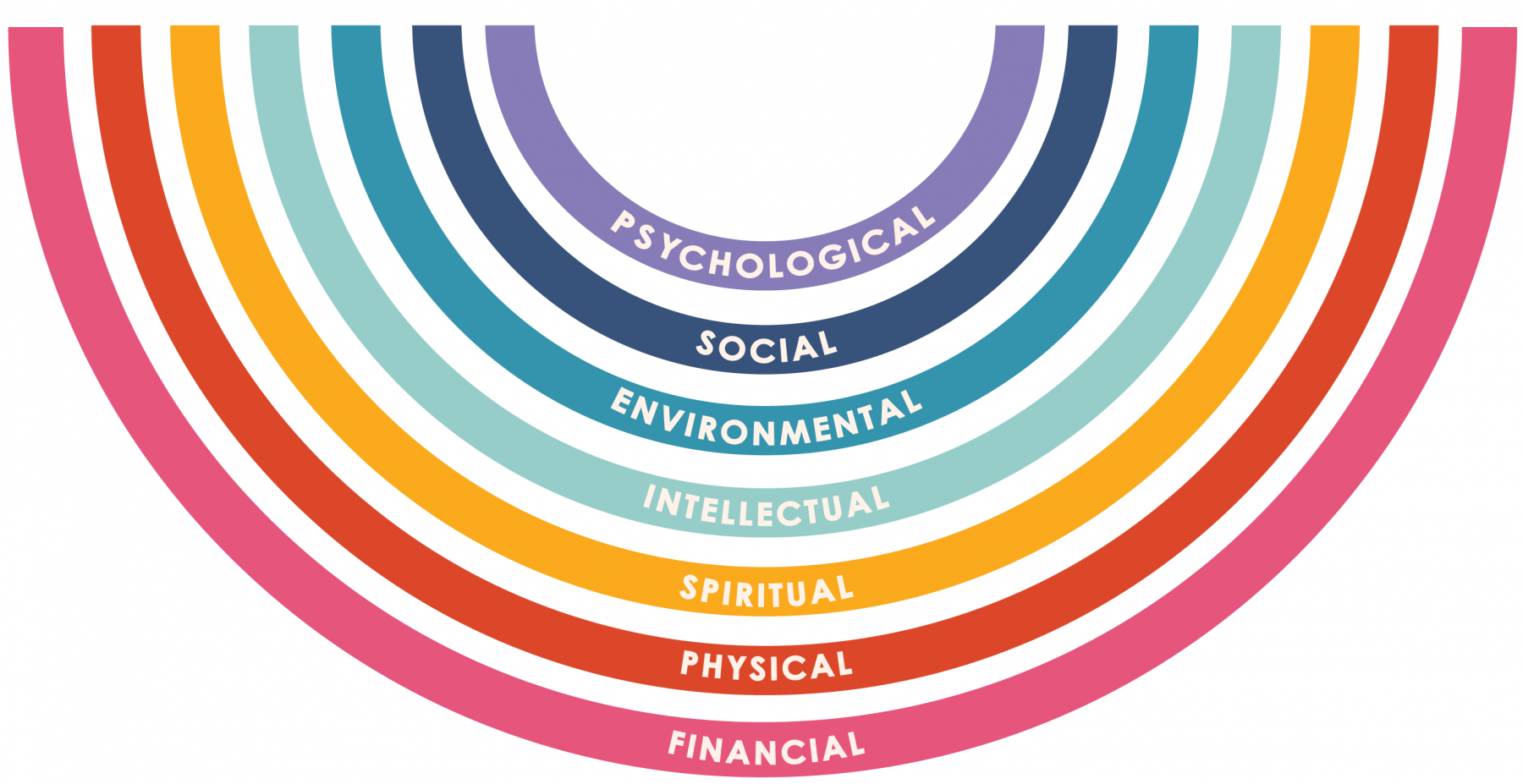 Wellness is defined as the optimal state of health. Wellness refers to a person's ability to live life to its fullness. Our Wellness program focuses on strengthening your wellness in 7 dimensions: psychological (emotional), social, environmental, intellectual, spiritual, physical, and financial wellness. 
Random Acts of Wellness (R.A.W.)
Wellness matters and spreading awareness around the different ways one can take care of their wellness is what R.A.W. is all about! Join us on IG Live bi-weekly during the fall and spring semester. Random Acts of Wellness seeks to provide a space for students to learn new ways to practice wellness, hear a students first hand experience working through their wellness journey, and provide helpful tips to their peers when it comes to health and wellness. Stay tuned for themes!
Spring 2022 R.A.W. IG Series Recap
Fall 2021 Random Acts of Wellness IG Series Recap
If you or your student organization would like to collaborate with R.A.W. contact our Program Assistant, Aikaeli Kitilya (agkitilya@usfca.edu)
Wellness Check
The Wellness Check is a confidential assessment tool that can help you figure out different areas you can improve to achieve whole body health and wellness. After students take the Wellness Check, they can schedule a Wellness Coaching appointment.