University Ministry
University Ministry is here for you during this difficult time. We want everyone to be safe, healthy, and informed. Please continue to check the USF Coronavirus Updates and Resources page. We invite you to use our online Prayers and Devotional Tools, to share a prayer intention, and to share a story of hope. UM staff are available by email, phone, and Zoom. Please reach out at any time for support or with questions about specific programs.
---
Holy Week: April 5-10, 2020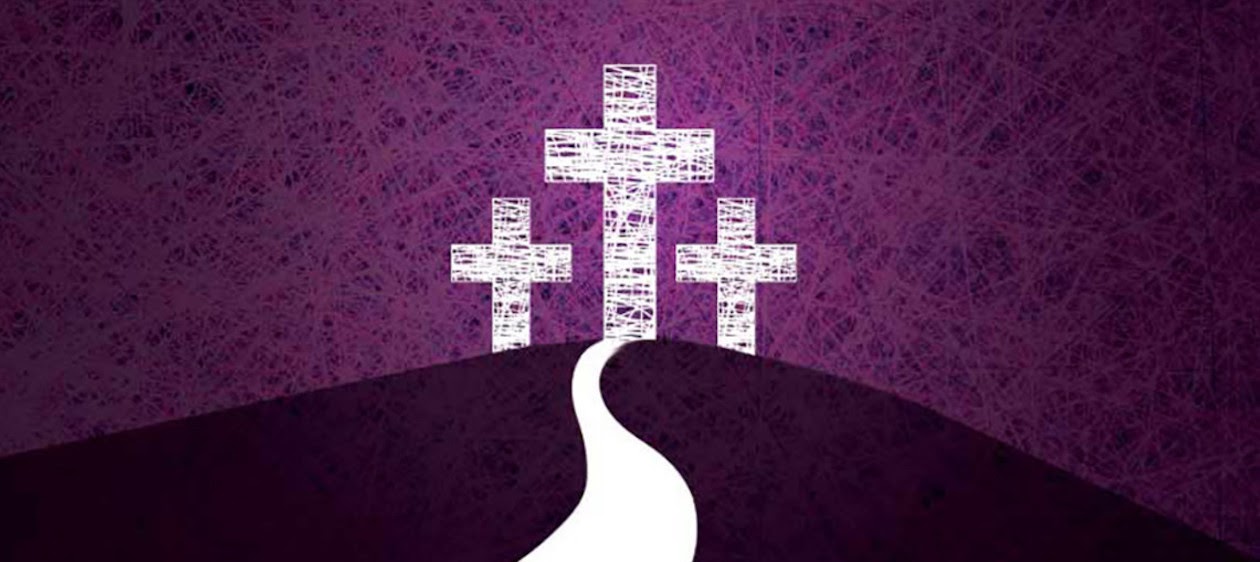 Holy Week begins on Palm Sunday (April 5) and ends with the Triduum (Holy Thursday, Good Friday and Holy Saturday) leading up to the joyful celebration of Easter (Apr. 12). Despite our physical distancing, UM offers ways to connect with one another during this most holy of weeks for Catholics and Christians worldwide. We invite all members of the USF community to join us virtually for prayer and reflection as we walk with Jesus through his passion, death, and resurrection. Thank you to our students, UM staff, members of the Jesuit community and the St. Ignatius Parish staff, who have created virtual prayer and liturgy opportunities to share with the USF community.
---
Daily Student Reflections
Palm Sunday
Hosana 
By Victoria Bautista
Presence
God is with me, but more, God is within me.
Let me dwell for a moment on God's life-giving presence
in my body, in my mind, in my heart,
as I am here, right now.
This Holy Week prayer resonates with me this year as I know that God is with me more than ever through a time of uncertainty. I put my trust in God's hands when it comes to financial and mental stability. I know that through these difficult times, God is always with me and supporting me and my loved ones. I am reflecting on my safety as the pandemic happens around the world and how this prayer relates to that. I can relate to the followers of Jesus in today's gospel who called out, "Hosanna," which in the original Hebrew means "Save Us." I am also reflecting on my ability to be back home and safe here in Southern California. I recognize my privilege to be able to be healthy and home while I keep others who don't have this privilege in my heart. I will be reflecting on the safety of others in communities who don't have access to services that are needed to protect themselves against the coronavirus. The meaning of Holy Week for me this year is that I can lean on my USF community in celebrating Holy Week alongside me, and for support during these interesting times. I know that we can come together to provide support to the people around us and stand in solidarity.
Victoria Bautista'20 is an advertising major and student leader in University Ministry.
---
Holy Week Prayer Reflection with the Loyola Jesuit Community
More information coming soon.
---
Stations of the Cross 
Prepared and narrated by Angélica Quiñónez, Associate Director, University Ministry.
---
Holy Week & Easter Liturgies at St. Ignatius Parish
Palm Sunday - 10:00 am  | Sunday, April 5
Liturgy of the Lord's Supper  | Holy Thursday - 7:00 pm |  Thursday, April 9
Good Friday | Friday, April 10
     Meditations on the Cross at 12:00 noon
     A service of meditation with sacred art & reflections by 
               Greg Bonfiglio, SJ, Pastor, St. Ignatius Parish
               Teresa Cariño '13, Director of Faith Formation, St. Ignatius Parish
               Julie Dowd, Director of University Ministry 
               Travis Rusell, SJ, Associate Pastor, St. Ignatius Parish
    Liturgy of the Lord's Passion at 1:45 pm   
Holy Saturday - Great Vigil of Easter 8:00 pm  | Saturday, April 11
Easter Sunday - 10:00 am | Sunday, April 12
 
---
---
University Ministry Staff
Julie Dowd, Director
Ali Balfantz, Office Manager
Camille Shira Angel, Rabbi-in-Residence
Kique Bazan, Immersions
Mauricio Diaz de Leon, Immersions, Tutoring & Social Justice
Katelyn Dixon, InterVarsity
Brian DuSell, Liturgy, Music & Interfaith Programs
Donal Godfrey, S.J., Faculty & Staff Spirituality
Angélica Quiñónez, Resident Ministry & Retreats
Kirill Sokolov, Orthodox Christian Fellowship
Naomi Zipursky, SF Hillel

On-Campus Resident Ministers
Denise Garcia (Toler)
Karina Castro (Toler)
Lourdu Mummadi, S.J. (Toler)
Kathleen Shrader (Gillson)
Ubu Ngadijimana (Hayes-Healy)
Koko Winandoko, S.J. (Hayes-Healy)
Ana Karen Barragan (Fromm)
Samir Toppo, S.J. (LoMo)
Santi Solorio (LoMo)
Jane Bleasdale (LV)

Jesuit Graduate Fellows
Germain Clerveau, S.J.
Chia-Yang (C-Y) Kao, S.J.
Olivier Kayitare, S.J.
Rodrigue B. Ntungu, S.J.
Laurien Nyiribakwe, S.J.
Vincent Pereppadan, S.J.
Barwende Sane, S.J.
Joaquin (Jonjee) Jose Mari Sumpaico III, S.J.
---