University Ministry
Visit the UM office (Toler 122) to pick up your copy of the Prayer & Reflections book!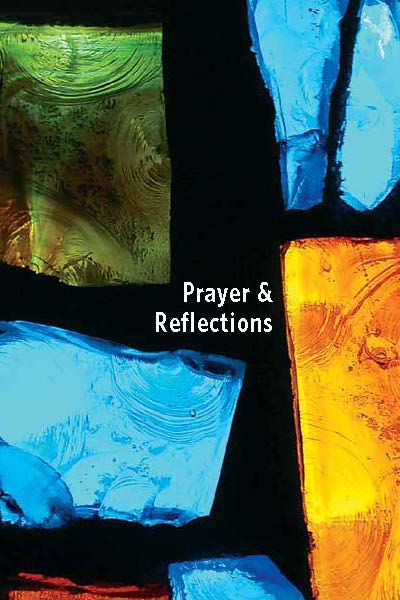 Mission Statement
University Ministry (UM) supports the spiritual, religious and pastoral needs of the University of San Francisco (USF) community. We enrich the USF experience by creating communities grounded in Ignatian spirituality and the Jesuit Catholic mission of USF. UM programs and services encourage USF students, faculty, staff and alumni of all religious backgrounds or none, to connect their faith, spirituality and values with an active engagement in the world, especially with economically poor and systematically oppressed communities, in order to realize the fullness of their humanity, and lead lives of meaning and purpose.
---
Women Shaping the Catholic Social Tradition
Sister Simone Campbell, SSS
 
Thursday, November 29, 2018 | 5:30 p.m. - 6:30 p.m. | McLaren Conference Center
 
Sister Campbell is a religious leader, attorney and poet with extensive experience in public policy and advocacy for systemic change. In Washington, she lobbies on issues of economic justice, immigration reform, and healthcare. Around the country, she is a noted speaker and educator on these public policy issues. She is also the author of A Nun on the Bus: How All of Us Can Create Hope, Change, and Community (2014).
---
Prayer and Liturgy
Weekly Student Mass
Sundays 7 p.m.  | St. Ignatius Church (September 2, 2018 - May 5, 2019)
Interfaith Prayer Service
Thursdays 12 p.m.  | USF Main Campus
Fall: August 23, September 20, October 18, November 15, 2018
Spring: February 7, March 7, April 11, 2019
Commencement Mass
St. Ignatius Church
Fall: Friday, December 14, 2018 | 10 a.m.
Spring: Thursday, May 16, 2019 | 3 p.m.
please contact Brian Dusell for more Information
---
Campus Faith Partners
Jewish Student ORGANIZATION (JSO)
Shabbat Dinners
Fridays: August 24, September 21, October 19, November 30, 2018 | University Ministry, Toler 122 | Romero Room
Take a class with JEWISH STUDIES AND SOCIAL JUSTICE PROGRAM
The Swig Program in Jewish Studies and Social Justice minor engages students in both theoretical and practical applications of social justice and activism rooted in the Jewish traditions. Their interdisciplinary curriculum examines Jewish culture, history, politics, philosophy, and language to better understand and strengthen marginalized communities around the globe.
PLEASE contact Naomi Zipursky FOR more INFORMATION
---
Muslim Student Association (MSA)
Muslim Friday Prayer is every Friday at 1 p.m. (during the academic year) in the Accolti Room in Fromm Hall. For more information about Jummah Friday Prayer, please contact Nabeela Rizvi, president of the Muslim Student Association.
PLEASE contact Nabeela Rizvi FOR more INFORMATION
---
InterVarsity Christian Fellowship
COMMUNITY GROUPS (WEEKLY ON TUESDAYS)
It's never too late to join a community group! Come fellowship with us as we study God's word. Contact our community group leaders with any questions!
Freshmen Community Group
Tuesday | 7 p.m. | KA 499
Julia: 408.508.9019
Jenna: jcdreyfus@dons.usfca.edu
Upperclassmen Community Group
Tuesday | 7:30 p.m. | UC 305
Natalie: 224.307.9753
Austin: aagilespurnell@dons.usfca.edu
PLEASE contact Katelyn Dixon FOR more INFORMATION
---
Orthodox Christian Fellowship
PLEASE contact Andrei Antokhin FOR more INFORMATION
---
Latinas Unidas
PLEASE contact Gladys Perez FOR more INFORMATION
---
Kasamahan (Filipino-American community)
PLEASE contact Janessa Rozal FOR more INFORMATION
---