Resident Ministry
Resident Ministers (RMs) are University Ministry staff members who live in the residence halls and provide a pastoral presence for the student community. Whatever your faith traditions, RMs invite you to reflect upon the spiritual dimensions of your life and to make your own spiritual journey.
RMs can connect you to University Ministry programs including retreats, immersion trips, community action opportunities, student liturgies, and multi-faith events. They help to develop these programs and encourage students to get involved as participants and leaders.
RMs are graduate students, teachers, and working professionals from a variety of faith traditions. They host periodic informal gatherings to help students connect with other students. Watch for social-event announcements posted in the halls.
For more information on Resident Ministry, please email Angélica Quiñónez.
---
2019-2020 Resident Ministers
Contact our RMs and let them show you how to connect to University Ministry!
---
Richard Alvia
Hayes-Healy 613
rzalvia@usfca.edu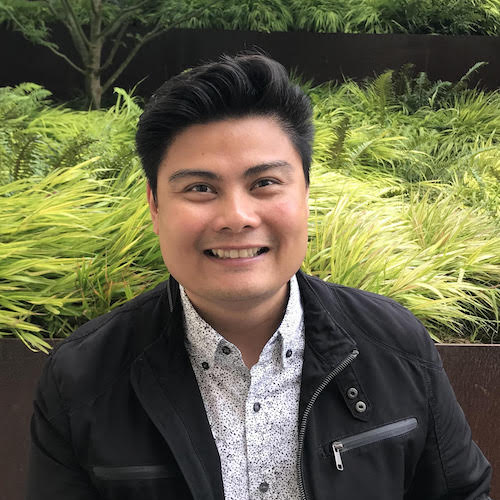 I am a doctoral candidate in Catholic Educational Leadership at USF School of Education and originally from Guam. My research interests include: Faith Formation with Lay leaders, Non-Catholic students' Faith Formation, LGBTQ+ Catholic Educators' identity/experiences, Spiritual Leadership and various dialogues in Catholic Education. I am an avid traveller and enjoys cycling class at USF Koret.
---
Ana Karen Barragan
Fromm 221
akbarragan2@dons.usfca.edu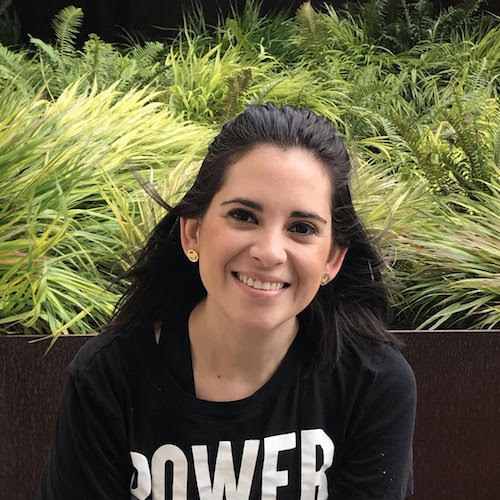 I am originally from Puebla, Mexico. I graduated from the IBERO Puebla, the Jesuit university in the region, with a BA in Communications. I worked at Universidad Iberoamericana Puebla, in the president's office, for 4.5 years, two of them as the assistant to the President of AUSJAL. My professional experience includes working in the Jesuit education network in Mexico, Latin America and worldwide in order to promote justice, reconciliation and faith through Ignatian formation. I speak Spanish, German, English and a bit of French. Also, I strongly believe in Jesuit spirituality as the possibility to transform our world. Keys: discernment, deliberation, leadership and collaboration.
---
Jane Bleasdale
Loyola Village 417 B
jbleasdale@usfca.edu
I'm an Assistant Professor and Program Coordinator for CEL at USF, and a Resident Minister. My research focused on equity and inclusion in Catholic Jesuit high schools and specifically the experience of Black, Latino and LGBTQ students. My career has been primarily in K-12 education serving as a high school administrator focusing on faculty development and mission and identity. My professional experience also includes teaching graduate courses in organizational leadership, strategic planning, and preparing leaders for diverse educational settings.
---
Karina Castro
Toler 412
kvcastro@usfca.edu
I'm a Los Angeles-born scholar and educator. As the child of Central American immigrants, I was inspired at an early age by my parents' struggles and triumphs. My research interests include health care, education, the US-Mexico border and US foreign policy. I have my Bachelors in International Studies and a Masters in Migration Studies from the University of San Francisco. Currently, I work for KIND, a non-profit that helps unaccompanied minors find free legal representation.
---
Denise J. (Deejay) Garcia
Toler 312
djgarcia3@usfca.edu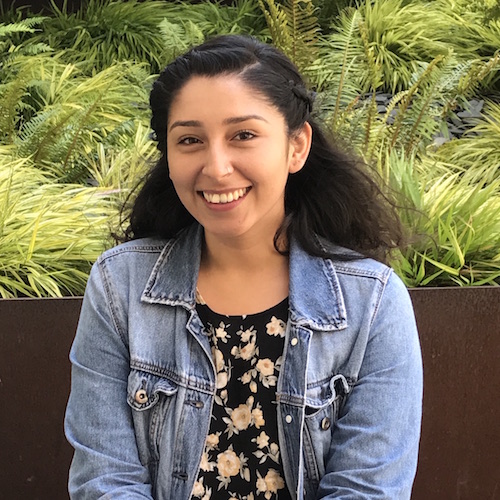 I was born and raised in Southern California. I went to UC Santa Barbara where I received my Bachelors in Environmental Studies and then later attended USF for my Masters in Urban Affairs. Most recently, I worked for a racial justice organization in Oakland to help push environmental justice policies to advance investment and resources in communities of color. I am committed to serving students of color and first-generation college students.
---
Lourdu Mummadi, S.J.
Toler 612
lsmummadi@dons.usfca.edu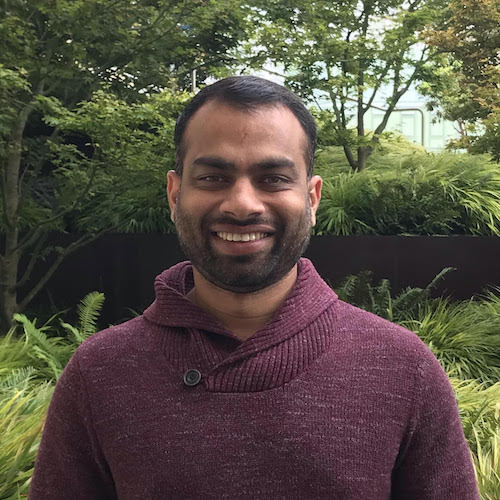 I am an Indian Jesuit. At present, I am a doctoral student in Catholic Education Leadership program at USF. I was the secretary to Jesuit Provincial and the Vocation Promoter. I worked with the college students organizing motivational programs. My interests are basketball, yoga, photography and biking. I am passionate about working with youth, sharing Ignatian reflections on life and discussing and reflecting on the Bible.
---
Jean Pierre (Ubu) Ndagijimana
Hayes-Healy 313
jndagijimana@usfca.edu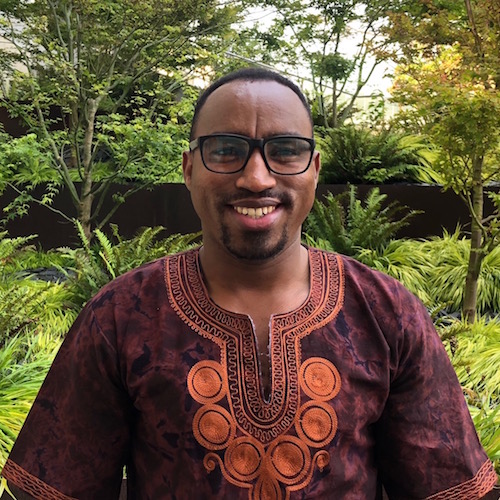 I'm a Rwandan psychologist born in the Congo. I use history, psychology, culture, and African drumming to educate groups on cultivating empathy and tolerance for others, responding to prolonged accumulated stress, and building peace. Prior to coming to USF, I offered services around healing the effects of extreme ethnic violence including the 1994 genocide against Tutsi in Rwanda.
---
Angie Perez
Fromm 321
akperez2@dons.usfca.edu
I am from Chicago, Illinois. Daughter of Mexican immigrants and a first-generation college student. I graduated from USF in 2019 with a bachelors in Psychology and am currently getting my Masters in Education. I am very passionate about social justice and I'm excited to join the USF RM team!
---
Erika Landa Sarmiento
Pacific Wing 226
eilanda@dons.usfca.edu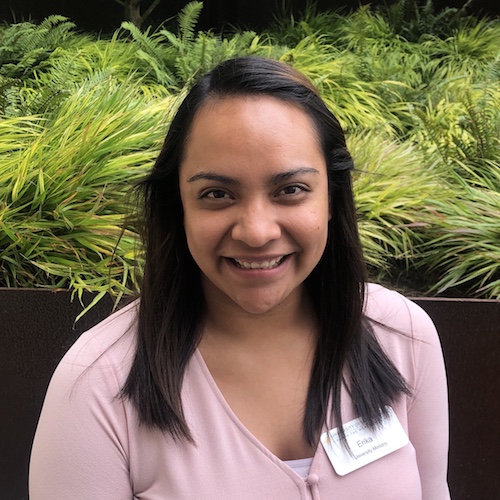 I would like to begin by acknowledging the native peoples of the land we are on -- the Ohlone indigenous peoples. I am excited to be a part of your residential experience this year!
I am a first generation graduate student finishing my Masters in Migration Studies here at USF. I currently work for University Ministry as the Coordinator for our Tutoring Program and now as your Resident Minister for this academic year. In my free time I enjoy running long distance and honoring my ancestors through dance. I look forward to meeting you all and serving as a tool in your time with us.
---
Kathleen Shrader
Gillson 614
kshrader@dons.usfca.edu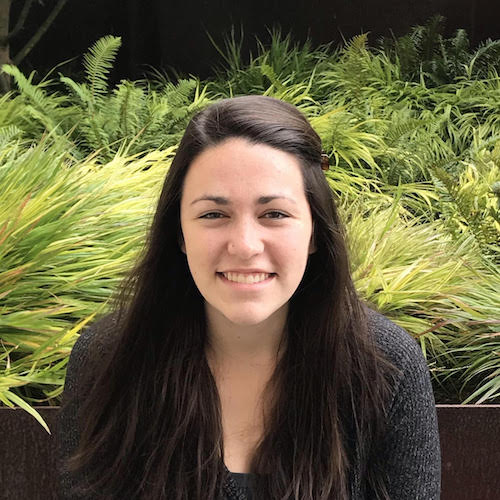 I'm originally from Spokane, WA. I'm a graduate student in nursing at USF and am passionate about the ways that Ignatian spirituality meets me in everyday life and encourages me to work for social justice. I was a Jesuit Volunteer in Oakland in 2016-17, and after that worked with Jesuit Refugee Service as a nurse in Malawi. 
---
Erik (Santi) Solorio
Lone Mountain 744
essolorio@usfca.edu
I'm from St. Louis, MO (originally from Sacramento) where I went to school at Saint Louis University and graduated with my Bachelors of Science in Nursing in 2017. I completed a year of service in Denver, CO with Colorado Vincentian Volunteers, where I worked at Clinica Tepeyac, a health care clinic focused on providing care to the uninsured and undocumented population of Denver. I have found my passion in immigration rights, men's spirituality, enneagram, photography and soccer.
---
Samir Toppo, S.J.
Lone Mountain 415
stoppo@dons.usfca.edu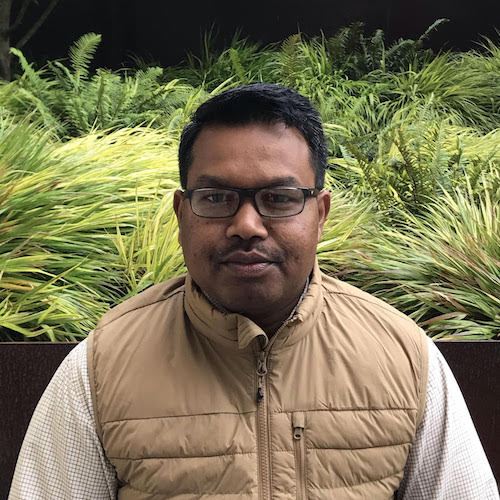 I'm a Jesuit from Hazaribagh Province in North India. At USF I am in a doctoral program with the School of Education in Learning and Instruction (L&I). I have my masters in TESOL at USF completing in 2018. Before moving to USF, I taught in a Jesuit High School for a year in Hazaribagh and then at the Jesuit Juniorate also in Hazaribagh, India for four years, having earned my bachelor's degree in History and English from Andhra Loyola College Vijayawada and Loyola College Chennai. I look forward to being part of the RM team with great excitement!
---
Porsia Tunzi
Gillson 214
pntunzi@usfca.edu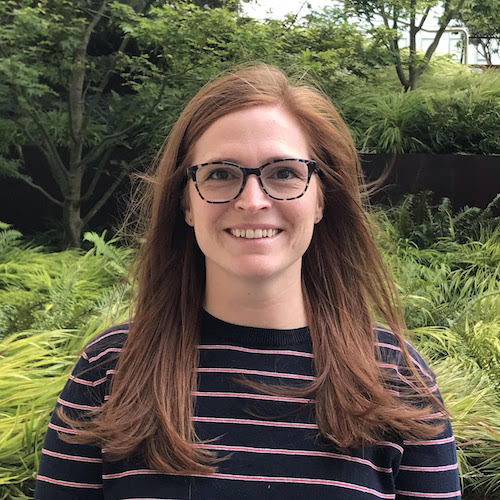 Born and raised in Ventura County, California, I am excited to begin my second year as a USF RM. I am also a current doctoral student at the Graduate Theological Union in Berkeley. My research explores how American Catholics, specifically women and families, engage with and are affected by some of the most pressing social issues of our time like sexism, sexual violence, gender discrimination, economic injustice, racism, and racial violence. I strive to follow a simple motto: "Enter to learn, leave to serve;" I hope this motto resonates with the students I have the privilege to work with here at USF. In my spare time, you can find me hiking or swing dancing in Golden Gate Park, reading Harry Potter, or getting involved in social justice initiatives in the Bay.
---
Leonardus (Koko) Winandoko, S.J.
Hayes-Healy 713
lwinandoko@usfca.edu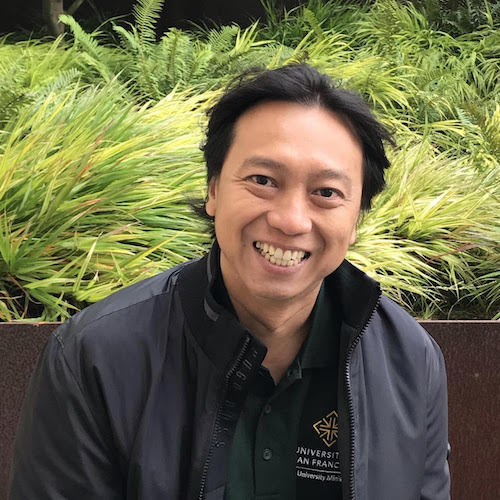 I am a Jesuit that loves to find God in all things. That's the motto in our spirituality. Before I came to USF, I was working for young people in Indonesia to offer the rich tradition of Jesuit's spirituality and reflection for about 20 years. In doing so, I was working as Campus Minister, Retreat director for faculty and staff, Spiritual director for seminarians, and principal of the schools. I finished my Theology and Philosophy study in Indonesia. I hold my master's degree in education at Loyola University Chicago, and now doing my doctoral program in education at USF. I am grateful and feel ready to serve however I can at this university. All of this is for the greater glory of God, Ad Majorem Dei Gloriam.
---
Ivan Yanez
Pedro Arrupe 110
isyanez@dons.usfca.edu
I'm from Pomona, CA, (born in Guadalajara) and started my undergraduate career at Mount San Antonio College. I transferred to San Francisco State University and graduated with a Bachelors of Science in Anthropology. Currently, I am attending the University of San Francisco, working on my masters in Higher Education and Student Affairs. In addition to being a student, I also work with the San Francisco Labor Council on a project called WE RISE San Francisco, that serves as an immigrant resource center for union members and their families. On my free time for hobbies I love to watch sports, photography, collect collectable items and travel to new places.
---