Resident Ministry
2022-2023 Resident Ministers

Contact our RMs and let them show you how to connect to University Ministry!
---
Damilola Adesanya
Toler 312
dfadesanya@dons.usfca.edu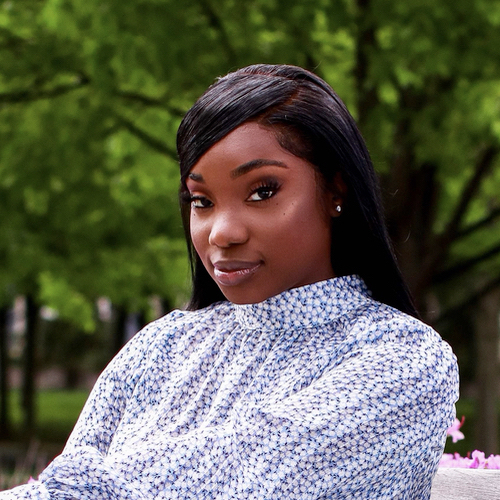 It is an honor to serve as a Resident Minister this year! I am currently getting my master's at USF in International Studies. During my undergrad at the University at Albany, I served in various positions such as the President of the Student Association, SUNY Student Assembly Secretary, President of the African Student Association, Own It Dance Instructor and many more. I also led various bible study sessions and weekly worship nights. I truly believe in the power of prayer and personal relationship with God. I am excited to serve as a guide as you discover your God ordained purpose (Jeremiah 29:11).
---
Glendy Alvarez
Gillson 614
gvalvarez@dons.usfca.edu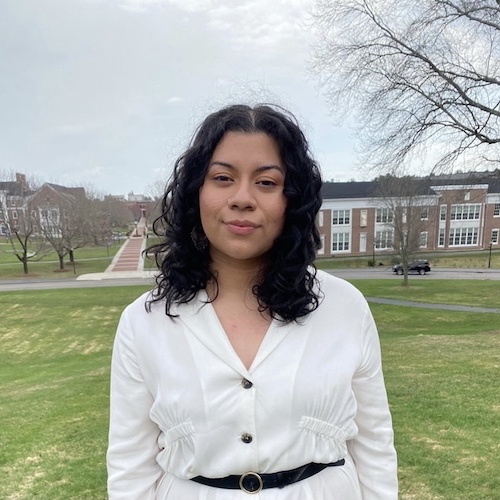 My name is Glendy Alvarez and I am from Lynn, Massachusetts. I recently graduated from Stonehill College with a Political Science & International Studies major and with a double minor in Criminology and Latin American & Caribbean Studies. I am very passionate about examining a deeper insight into multilayered perspectives on human rights issues and learning in ways that affirm human dignity, uproot oppression, and advance collective struggles for rights and justice. As a daughter of immigrant parents, I plan to expand on my story through positive light and combatting intergenerational trauma in my community. Through the Migration Studies program I hope to seek foreground healing, empowerment, and resilience among immigrants' health and to shed negative feelings through my research USF.  My spiritual beliefs are rooted in a faith that seeks justice, therefore as a Resident Minister I seek to continue to learn to apply an equity-minded approach through the practices of collective care and healing.
---
Ana Karen Barragan
Lone Mountain East 2105
akbarragan2@dons.usfca.edu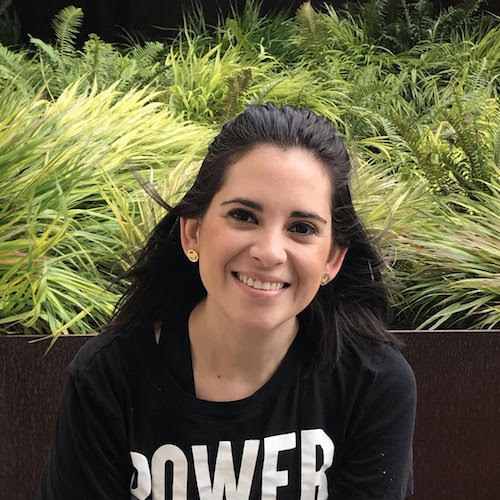 I am originally from Puebla, Mexico. I graduated from the IBERO Puebla, the Jesuit university in the region, with a BA in Communications. I worked at Universidad Iberoamericana Puebla, in the president's office, for 4.5 years, two of them as the assistant to the President of AUSJAL. My professional experience includes working in the Jesuit education network in Mexico, Latin America and worldwide in order to promote justice, reconciliation and faith through Ignatian formation. I speak Spanish, German, English and a bit of French. Also, I strongly believe in Jesuit spirituality as the possibility to transform our world. Keys: discernment, deliberation, leadership and collaboration.
---
Nicole Buchanan
Gillson 214
nabuchanan@dons.usfca.edu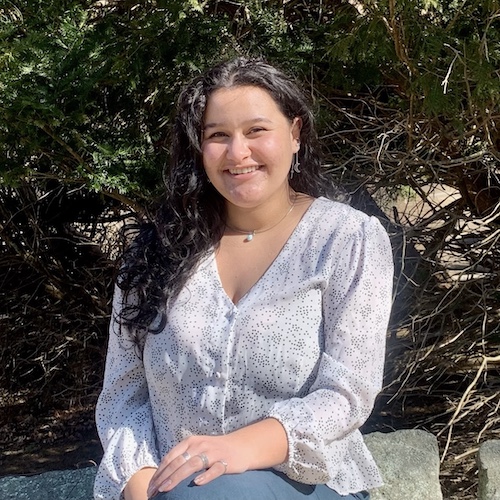 Hello Everyone! My name is Nicole, and I recently graduated from Stonehill College in Massachusetts with a degree in Political Science and International Studies and a minor in Latin American and Caribbean Studies. I am currently pursuing a Master's in Migration Studies at USF. I'm looking to use the knowledge and experiences I'll gain through this program to be a better community-oriented activist and encourage policy reform, especially surrounding immigrant rights and women's issues. I have also come to understand the beauty of learning and social transformation through the guidance and faith of my community organizers. Therefore, my spiritual expression or beliefs are about connecting with others and motivating others to be active citizens. As a Resident Minister, I hope to encourage students to further their passion for social justice work and personal transformation.
---
Denise J. (Deejay) Garcia
Loyola Village 417B
djgarcia3@usfca.edu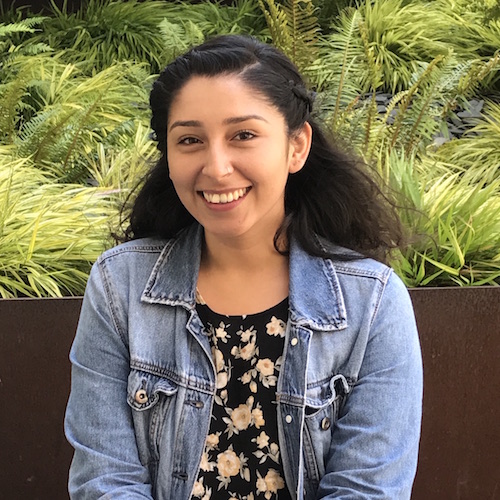 I was born and raised in Southern California. I went to UC Santa Barbara where I received my Bachelors in Environmental Studies and then later attended USF for my Masters in Urban Affairs. Most recently, I worked for a racial justice organization in Oakland to help push environmental justice policies to advance investment and resources in communities of color. I am committed to serving students of color and first-generation college students.
---
Adrian Laudani
Hayes-Healy 613
alaudani@dons.usfca.edu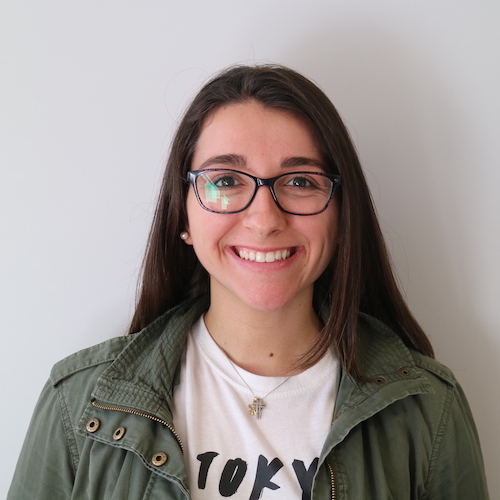 Hi everyone, I'm Adrian! I'm currently pursuing a Masters of Arts in International Studies. Originally from New York, I graduated from The University of Scranton with a Bachelors in Counseling and Human Services. I then joined the Jesuit Volunteer Corps where I served as a caseworker in Refugee Resettlement at Catholic Charities in Atlanta, GA. Following a very impactful year as a full-time volunteer, I moved to Bologna, Italy where I was a Program Coordinator with Spring Hill College's The Italy Center, helping students studying abroad focus on service and justice work internationally. As an RM, I'm hoping to bridge my passion for refugee work with my love of student affairs and service. Looking forward to sharing that with you all this year!
---
Jessica Ornelas
Fromm 221
jmornelas@dons.usfca.edu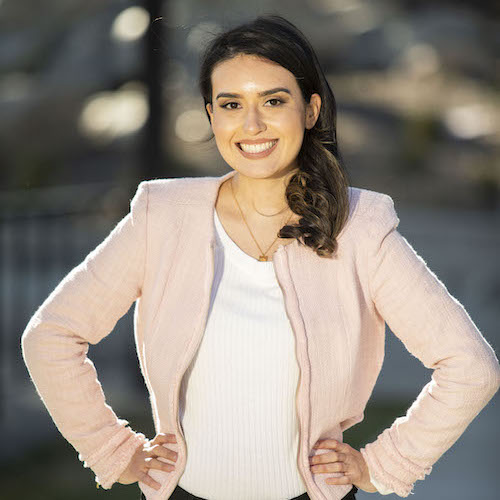 Hi everyone! My name is Jessica, feel free to call me Jess, and I am a passionate social justice and immigrant rights fighter from Los Angeles, CA. I am currently working towards my Master in Migration Studies degree where I aim to revolutionize immigration policy and create greater awareness and conversations around mental health in immigrant communities, as well as, advocacy around violence against women. My faith drives me to empower my community to become the best version of themselves and provide them with the tools they to need to allow their voices to be heard. I love watching Korean Dramas and discovering the best places to eat!
---
Joel Ojeda Ramirez
Hayes-Healy 313
jaojedaramirez@dons.usfca.edu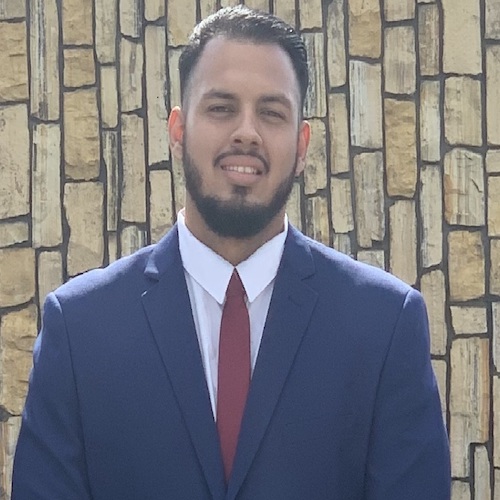 I was born and lived in Mexico D.F., Mexico until the age of 5, but raised in Orange County until I left for college in 2013. I received my Bachelor's Degree in Psychology with a Minor in Education from the University of California, Santa Cruz in 2017. I took some time off to figure out what I wanted to do. I am passionate about assisting and working with historically exploited people of color, specifically Undocumented people. I will be pursuing a Masters of Science in Entrepreneurship and Innovation here at USF and I seek to utilize the knowledge obtained through my program to build a venture that works towards dismantling and decolonizing institutions and systems that systematically continue to oppress our marginalized people. In my free time I like to spend time hiking, working out, or walking my dogs. Super excited to be here at USF and part of the RM team!
---
Porsia Tunzi
pntunzi@usfca.edu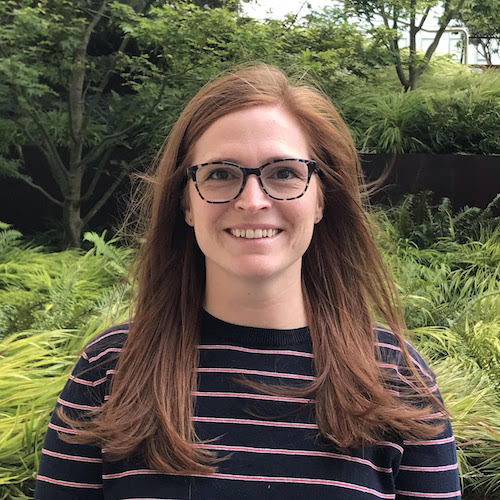 As an educator originally from Ventura County, California, I am passionate about building bridges across political, religious, racial, and gender lines as well as engaging in difficult, (and necessary) conversations. My research at the Graduate Theological Union explores how American Catholics, specifically women and families, engage with and are affected by some of the most pressing social issues of our time like sexism, racism, and racial violence. I strive to follow a simple motto: "Enter to learn, leave to serve;" I hope this motto resonates with the students I have the privilege to work with here at USF. In my spare time, you can find me hiking across the Bay Area or re-reading Harry Potter.
---
Carol Zavaleta
Lone Mountain
lczavaleta@dons.usfca.edu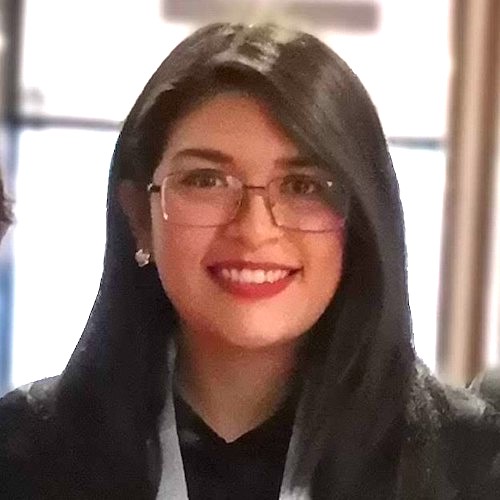 I'm an international student from Peru part of the Masters in Migration Studies at USF, I also graduated as a Lawyer in Perú and my goal is to battle educational inequity among young immigrants. I very happy to be a Resident Minister and hopefully be of help to the students in all the new challenges that we as a community will face.
---
Administrative Support Staff
Jesús María de la Torre Cañadilla
Hayes-Healy 713
jdelatorrecanadilla@dons.usfca.edu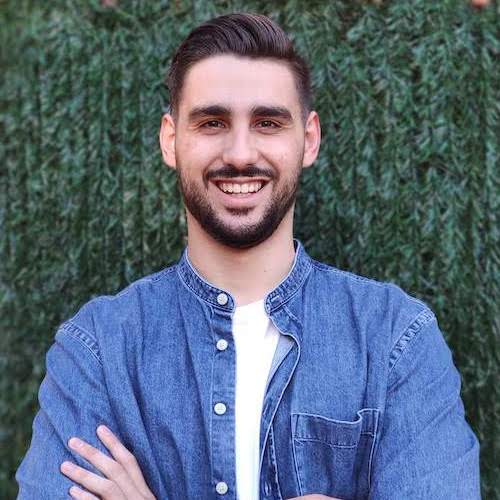 I am originally from Cordoba, a historical multicultural city in the south of Spain. Since I was a child, I felt eager to explore the world, which motivated me to enroll in a BA in International Relations in the Jesuit university of my hometown. I did not only achieve what I aimed to, but also discovered the power of Ignatian spirituality and the work in network to change that world. My experience as a volunteer in organizations working with migrants, as an Alpha Sigma Nu responsible of action and service, or as a student in countries like India, Japan or Brazil has motivated me to particularly work for a system where no one is discriminated for his/her place origin. Therefore, I am excited to join USF as a student of the Master in Migration Studies with a Fulbright grant and as administrative support staff for University Ministry! I expect to share the value that Ignatian spirituality can have for anyone interested in putting his/her capacities at the service of the most vulnerable ones, and to explore as many ways as possible to achieve a fairer migration system for everyone.
---
Who are Resident Ministers?
Resident Ministers (RMs) are University Ministry staff members who live in the residence halls and provide a pastoral presence for the student community. Whatever your faith traditions, RMs invite you to reflect upon the spiritual dimensions of your life and to make your own spiritual journey.

RMs can connect you to University Ministry programs including retreats, immersion trips, community action opportunities, student liturgies, and multi-faith events. They help to develop these programs and encourage students to get involved as participants and leaders.

RMs are graduate students, teachers, and working professionals from a variety of faith traditions. They host periodic informal gatherings to help students connect with other students. Watch for social-event announcements posted in the halls.
For more information on Resident Ministry, please email Angélica Quiñónez.