Resident Ministry
Resident Ministers (RMs) are University Ministry staff members who live in the residence halls and provide a pastoral presence for the student community. Whatever your faith traditions, RMs invite you to reflect upon the spiritual dimensions of your life and to make your own spiritual journey.
RMs can connect you to University Ministry programs including retreats, immersion trips, community action opportunities, student liturgies, and multi-faith events. They help to develop these programs and encourage students to get involved as participants and leaders.
RMs are graduate students, teachers, and working professionals from a variety of faith traditions. They host periodic informal gatherings to help students connect with other students. Watch for social-event announcements posted in the halls.
For more information on Resident Ministry, please email Angélica Quiñónez.
---
2018-2019 Resident Ministers
Contact our RMs and let them show you how to connect to University Ministry!
Germe Ambion
Hayes-Healy 713
gambion@usfca.edu

I'm from Seattle, WA where I graduated from Seattle University with a Bachelor of Science in Nursing degree in 2016. As a full-time Registered Nurse, former Jesuit Volunteer, and now RM, I hope to honor and celebrate all the narratives of those I come across. Come talk Disney, Power Rangers, service, retreats, identity formation and much more with me in Hayes-Healy Hall!
---
Jane Bleasdale
Loyola Village 417 B
jbleasdale@usfca.edu

I'm an Assistant Professor and Program Coordinator for CEL at USF, and a second year Resident Minister. My research focused on equity and inclusion in Catholic Jesuit high schools and specifically the experience of Black, Latino and LGBTQ students. My career has been primarily in K-12 education serving as a high school administrator focusing on faculty development and mission and identity. My professional experience also includes teaching graduate courses in organizational leadership, strategic planning, and preparing leaders for diverse educational settings.
---
Flavio Bravo
Lone Mountain 415
fgbravo@dons.usfca.edu

Born and raised in Phoenix, AZ, I've had the privilege of being #JesuitEducated since the fourth grade. Prior to joining the USF community, I graduated from Loyola University Chicago (Go Ramblers!) with a BA in Philosophy of Social Justice and Political Science. I am currently in my final year in USF's MA in Migration Studies program and I am excited to serve as the Resident Minister for the St. Ignatius Institute. During my time in the Bay Area, I've served as a live-in volunteer at the Oakland Catholic Worker supporting their immigrant accompaniment team. Most recently, I completed a semester of study abroad in Mexico City and interned with the Ignacio Ellacuría Human Rights Institute in Cholula, Puebla. Despite being an aspiring fruit carver, I've never eaten a grape. Ask me why!
---
Jamie Capetillo
Gillson 614
jcapetillo@dons.usfca.edu

I am from Milwaukee, Wisconsin, and received my B.A. in Women, Gender & Sexuality Studies and Ethnic & Racial Studies from the University of Wisconsin La Crosse. I'm currently in my second year in the Higher Education & Student Affairs Master's program at the University of San Francisco. My student affairs passions include: retention and support for first-generation students of color, queer/trans students of color, womxn of color, and low-income students, along with advocacy for equitable, accessible, and sustaining education for marginalized communities. I enjoy exploring the city/outdoors, finding bomb Boba tea spots, reading, watching Netflix, dancing, listening to music, spoken word, listening to podcasts, as well as just enjoying moments with friends and students!
---
Karina Castro
Toler 612
kvcastro@dons.usfca.edu

I'm a Los Angeles-born scholar and educator. As the child of Central American immigrants, I was inspired at an early age by my parents' struggles and triumphs. My academic and advocacy work have focused on Latin American and Latino issues as a result: among other endeavors, I have been active in the movement to close the School of the Americas, tutored the children of immigrants, and worked with immigration attorneys both in LA and the Bay Area. My research interests include health care, education, the US-Mexico border and US foreign policy, issues I have been fortunate to study in San Salvador, El Salvador and Córdoba, Argentina. I hold degrees in Latin American and International Studies and a Masters in Migration Studies from the University of San Francisco.
---
Katy Gaines
Gillson 214
krgaines@dons.usfca.edu

This is my second year as a Resident Minister and I'm thrilled to continue to be part of this community! I'm the Communications Assistant for a sustainable development organization called Mama Hope. I received my Bachelor's Degree in Media Studies from USF in 2013 and since then, I have been fortunate to work at the nexus of media, education and development both in San Francisco and abroad. I also received a Master's Degree in Migration Studies from USF in 2018.
---
Denise Garcia
Toler 312
djgarcia3@dons.usfca.edu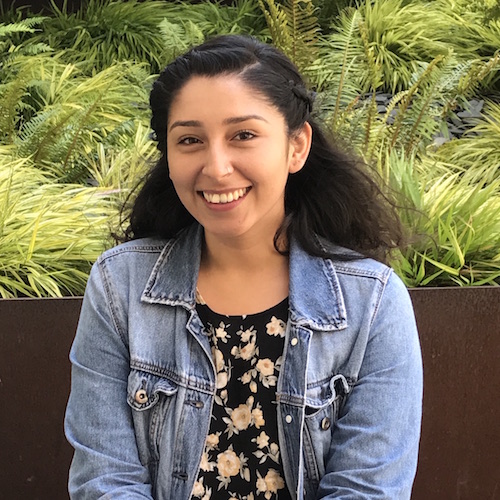 I'm originally from the San Fernando Valley. I graduated from the University of California at Santa Barbara with a Bachelors Degree in Environmental Studies and a minor in Spatial Science. I also graduated from USF with a Master's Degree in Public and Urban Affairs in 2018.
---
Jean Pierre (Ubu) Ndagijimana
Hayes-Healy 313
jndagijimana@usfca.edu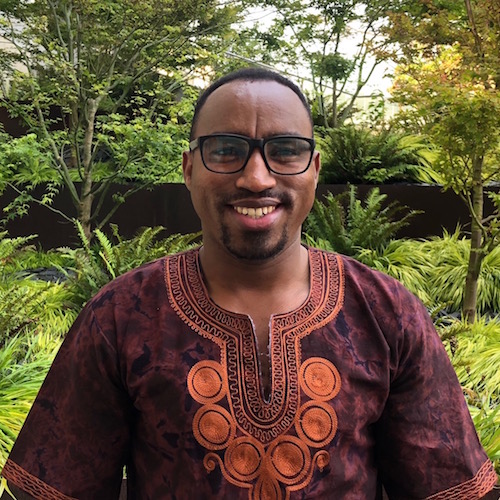 I'm a Rwandan psychologist born in the Congo. I use history, psychology, culture, and African drumming to educate groups on cultivating empathy and tolerance for others, responding to prolonged accumulated stress, and building peace. Prior to coming to USF, I offered services around healing the effects of extreme ethnic violence including the 1994 genocide against Tutsi in Rwanda.
---
Mariana Plazas
Fromm 221
mplazas@dons.usfca.edu

I'm a Political scientist and currently an International Mobility Advisor from Pontificia Universidad Javeriana (a Jesuit university from the company of Jesus) in Bogotá Colombia. I'll arrive in San Francisco to start the Masters in International Studies. I'll be a Resident Minister in Fromm Hall and I'll work with Luis Enrique Bazán in the immersions programs. I hope that with my background both academic and professional, I'll be able to contribute and impact USF's community positively. I'm eager to continue working with students and supporting them with their adaptation processes inside and outside of campus.
---
Kathleen Shrader
Hayes-Healy 613
kshrader@dons.usfca.edu

Originally from Spokane, WA, I'm so excited to join the USF RM team. I'm a graduate student in nursing at USF and am passionate about the ways that Ignatian spirituality meets me in everyday life and encourages me to work for social justice. I was a Jesuit Volunteer in Oakland in 2016-17, and after that worked with Jesuit Refugee Service as a nurse in Malawi. 
---
Santiago Solorio
Pedro Arrupe 110
essolorio@usfca.edu

I'm from St. Louis, MO (originally from Sacramento) where I went to school at Saint Louis University and graduated with my Bachelors of Science in Nursing in 2017. I'm a first year Resident Minister that just completed a year of service in Denver, CO with Colorado Vincentian Volunteers. I spent the last year working at Clinica Tepeyac, a health care clinic focused on providing care to the uninsured and undocumented population of Denver. I have found my passion in immigration rights, men's spirituality, enneagram, photography and soccer. If you like those things, say hi. If you don't, say hi anyways! 
---
Porsia Tunzi
Fromm 321
pntunzi@usfca.edu

I am originally from Ventura County, California and have spent the last four years teaching high school religion, philosophy and psychology at an all-girls Catholic high school in Southern California. During my time as a teacher, I also earned a master's in American Studies at Pepperdine University. After calling the Bay home while double majoring in Theology and Religious Studies and Psychology at Saint Mary's College back in 2012, I am excited to be back in the Bay Area!  As a former high school teacher, a new doctoral student at the Graduate Theological Union in Berkeley, and an avid Harry Potter reader, I look forward to making connections with and hearing the stories of students from all walks of life as a RM in Fromm Hall, here at USF. In my spare time, you can find me hiking in the great outdoors, watching The Handmaid's Tale on Hulu, or getting involved in social justice initiatives."
---
Patrick Walsh
Lone Mountain 744
pcwalsh@dons.usfca.edu

I'm originally from the northern suburbs of Chicago. I graduated from the University of San Francisco with a degree in economics. 
---
Jack Weinrieb 
Toler 412
jlweinrieb@usfca.edu

I grew up just outside of Philadelphia, and have attended USF for the past four years as an Undergraduate student in the Dual Degree program en route to becoming an elementary school teacher.  I majored in Critical Diversity Studies (Comparative Track), studied abroad in Bilbao Spain and am an Esther Madriz Diversity Scholars Alumni.  This will be my first year as a Resident Minister, and I could not be more excited to continue being a part of the USF community.