Resident Ministry
2020-2021 Resident Ministers

Contact our RMs and let them show you how to connect to University Ministry!
---
Richard Alvia
Hayes-Healy 613
rzalvia@usfca.edu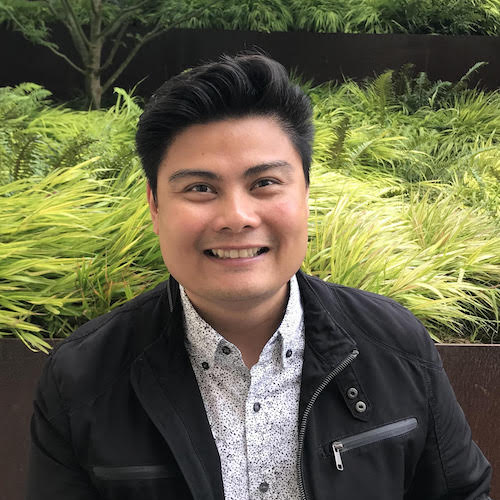 I am a doctoral candidate in Catholic Educational Leadership at USF School of Education and originally from Guam. My research interests include: Faith Formation with Lay leaders, Non-Catholic students' Faith Formation, LGBTQ+ Catholic Educators' identity/experiences, Spiritual Leadership and various dialogues in Catholic Education. I am an avid traveller and enjoys cycling class at USF Koret.
---
Ana Karen Barragan
Fromm 221
akbarragan2@dons.usfca.edu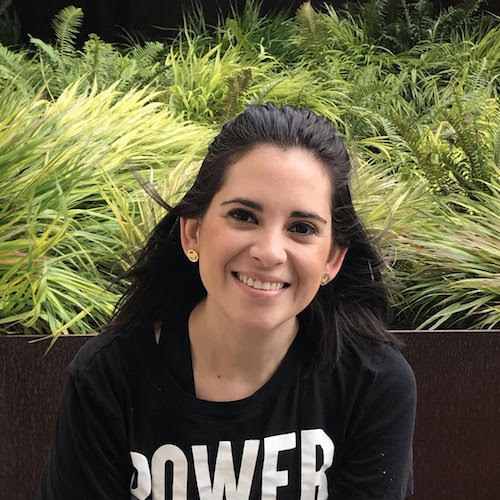 I am originally from Puebla, Mexico. I graduated from the IBERO Puebla, the Jesuit university in the region, with a BA in Communications. I worked at Universidad Iberoamericana Puebla, in the president's office, for 4.5 years, two of them as the assistant to the President of AUSJAL. My professional experience includes working in the Jesuit education network in Mexico, Latin America and worldwide in order to promote justice, reconciliation and faith through Ignatian formation. I speak Spanish, German, English and a bit of French. Also, I strongly believe in Jesuit spirituality as the possibility to transform our world. Keys: discernment, deliberation, leadership and collaboration.
---
Denise J. (Deejay) Garcia
Loyola Village 417B
djgarcia3@usfca.edu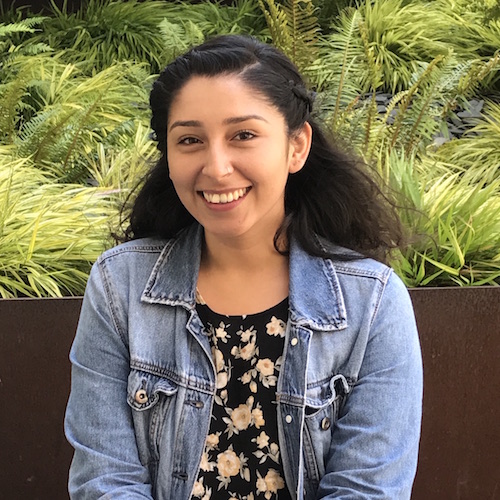 I was born and raised in Southern California. I went to UC Santa Barbara where I received my Bachelors in Environmental Studies and then later attended USF for my Masters in Urban Affairs. Most recently, I worked for a racial justice organization in Oakland to help push environmental justice policies to advance investment and resources in communities of color. I am committed to serving students of color and first-generation college students.
---
Erika Landa
Fromm 321
eilanda@dons.usfca.edu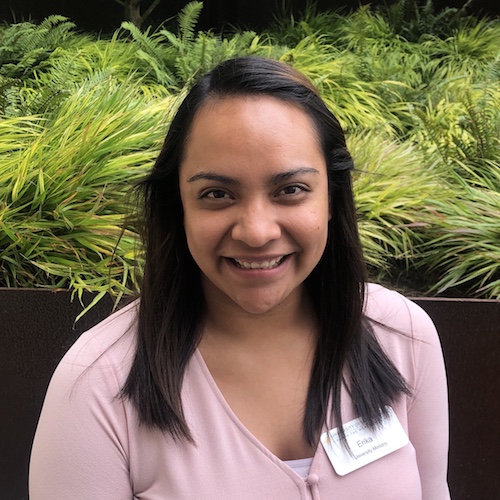 I would like to begin by acknowledging the native peoples of the land we are on -- the Ohlone indigenous peoples. I am excited to be a part of your residential experience this year!
I am a first generation graduate student finishing my Masters in Migration Studies here at USF. I currently work for University Ministry as the Coordinator for our Tutoring Program and now as your Resident Minister for this academic year. In my free time I enjoy running long distance and honoring my ancestors through dance. I look forward to meeting you all and serving as a tool in your time with us.
---
Jean Pierre (Ubu) Ndagijimana
Hayes-Healy 313
jndagijimana@usfca.edu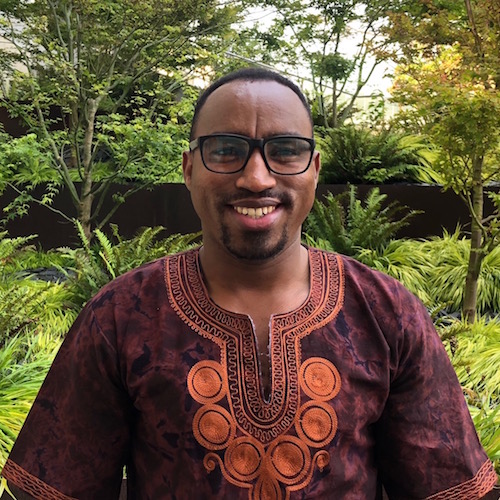 I'm a Rwandan psychologist born in the Congo. I use history, psychology, culture, and African drumming to educate groups on cultivating empathy and tolerance for others, responding to prolonged accumulated stress, and building peace. Prior to coming to USF, I offered services around healing the effects of extreme ethnic violence including the 1994 genocide against Tutsi in Rwanda.
---
Mariah O'Grady
Lone Mountain 744
mogrady@dons.usfca.edu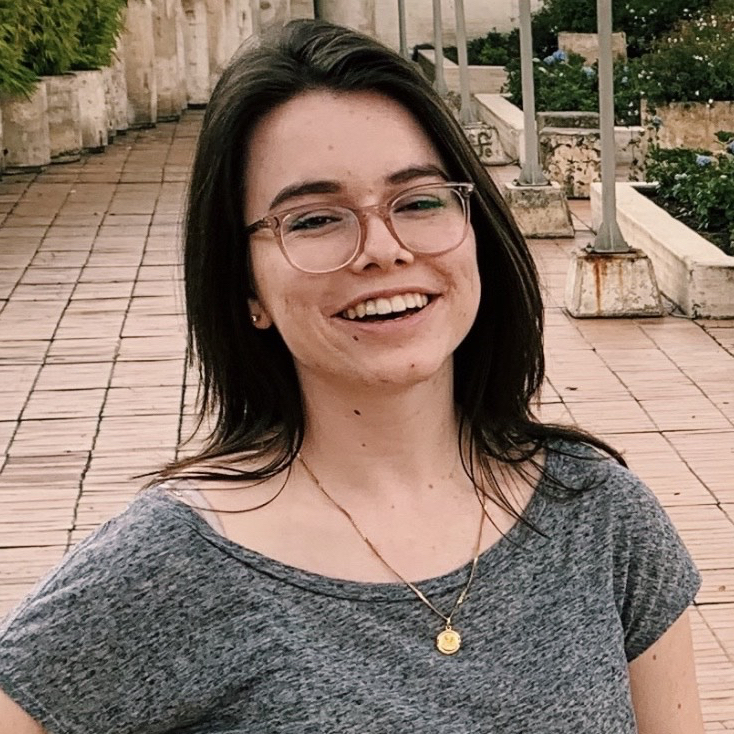 I am so excited to be a Resident Minister this year! I graduated from USF in December 2019 with a BS in Kinesiology. I am working at a Federally Qualified Health Center as the Assistant to Chief Medical Officer and at a physical therapy clinic in San Francisco as a physical therapy aide. I plan to apply to medical school in June next year. As a student at USF, I was involved in Liturgical Choir, Ignatians, Homeless Medical Clinic, and worked as an RA, office assistant, and EMT. Given the current circumstances, I believe that we need hope, hope that connects faith and justice. We are called to "Dwell in hope." -Psalm 16:9. I encourage you to pray and discern where you may be called to a mission of hope through acts of social justice.
---
Kayla Schneider-Smith
Toler 412
keschneidersmith@dons.usfca.edu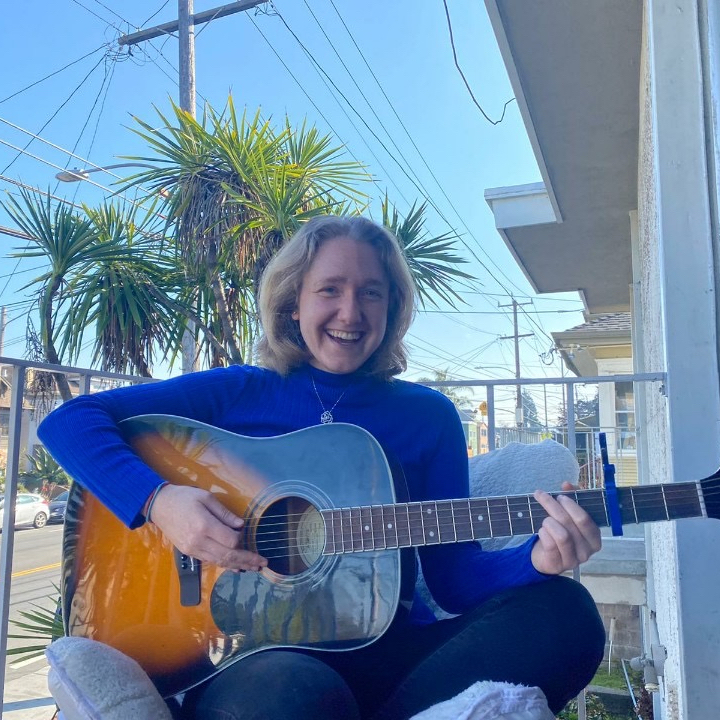 Hello! My name is Kayla and I'm a graduate student in the Masters of Fine Arts in Writing program at USF. Originally from New Jersey, I've been involved with faith-based nonprofit work since undergrad with a special focus on Interfaith service-learning and Jewish spirituality. I love writing poetry, playing piano and guitar, and exploring personality type theories. I look forward to getting to know you this year! 
---
Kathleen Shrader
Gillson 614
kshrader@dons.usfca.edu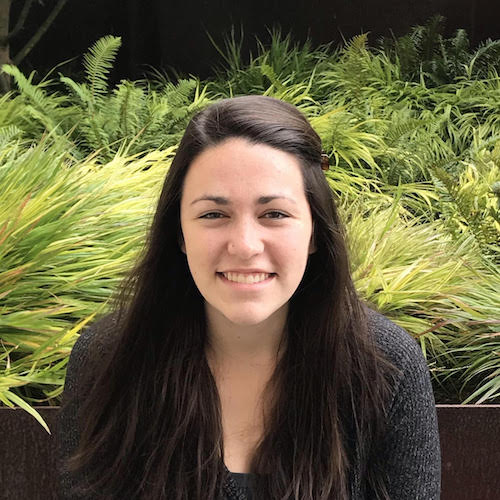 I'm originally from Spokane, WA. I'm a graduate student in nursing at USF and am passionate about the ways that Ignatian spirituality meets me in everyday life and encourages me to work for social justice. I was a Jesuit Volunteer in Oakland in 2016-17, and after that worked with Jesuit Refugee Service as a nurse in Malawi.
---
Khundmeer Syed
Pedro Arrupe 110
kfsyed@dons.usfca.edu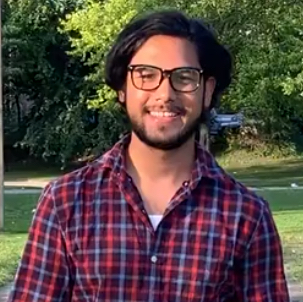 I am originally from India, but I call Chicago IL my home. I studied theology, psychology, and computer science throughout my undergraduate journey at Arrupe College of Loyola University Chicago, and at Georgetown University. I enjoy writing songs, telling stories, and playing soccer and video games. Most of all, I love meaningful conversations. My experience as a first generation college student and an immigrant in the U.S. has shaped my passion for social justice at the intersection of undocumented immigrants and access to education. At USF, I will be pursuing my masters in Educational Technology. I am excited to join the University Ministry team and to serve as your Resident Minister. Please do not hesitate to contact me about anything. I am here for you.
---
Porsia Tunzi
Gillson 214
pntunzi@usfca.edu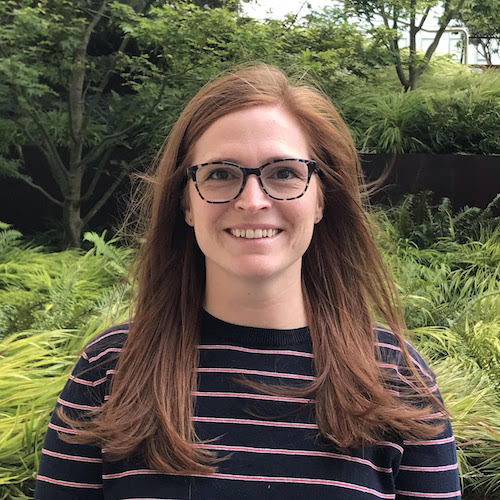 Born and raised in Ventura County, California, I am excited to begin my second year as a USF RM. I am also a current doctoral student at the Graduate Theological Union in Berkeley. My research explores how American Catholics, specifically women and families, engage with and are affected by some of the most pressing social issues of our time like sexism, sexual violence, gender discrimination, economic injustice, racism, and racial violence. I strive to follow a simple motto: "Enter to learn, leave to serve;" I hope this motto resonates with the students I have the privilege to work with here at USF. In my spare time, you can find me hiking or swing dancing in Golden Gate Park, reading Harry Potter, or getting involved in social justice initiatives in the Bay.
---
Who are Resident Ministers?
Resident Ministers (RMs) are University Ministry staff members who live in the residence halls and provide a pastoral presence for the student community. Whatever your faith traditions, RMs invite you to reflect upon the spiritual dimensions of your life and to make your own spiritual journey.

RMs can connect you to University Ministry programs including retreats, immersion trips, community action opportunities, student liturgies, and multi-faith events. They help to develop these programs and encourage students to get involved as participants and leaders.

RMs are graduate students, teachers, and working professionals from a variety of faith traditions. They host periodic informal gatherings to help students connect with other students. Watch for social-event announcements posted in the halls.
For more information on Resident Ministry, please email Angélica Quiñónez.