University Ministry - Faculty & Staff Spirituality
---
Book club for Pope Francis's new encyclical on social friendship and solidarity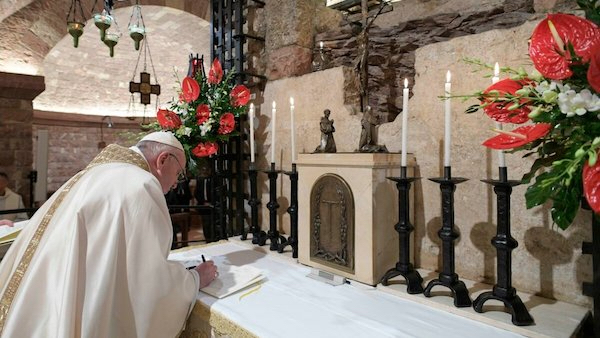 Presented by University Ministry and the Joan and Ralph Lane Center for Catholic Social Thought and the Ignatian Tradition

Friday, November 6 | 8:30–9:15 a.m.
Friday, November 13 | 8:30–9:15 a.m.
Friday, November 20 | 8:30–9:15 a.m.

RSVP »

Registration deadline » October 31

Pope Francis's new encyclical on social friendship inspires readers to embrace solidarity, which transcends borders and embraces religious differences. Following Francis's earlier social teaching, the encyclical denounces globalized indifference and consumerism, advocating for a culture of encounter that recognizes the interconnectedness of humanity and the earth. While inspired by St. Francis of Assisi's commitment to peace and radical simplicity, the encyclical is also deeply Ignatian. The Jesuit Pope invites us into the narrative of the Good Samaritan, to place ourselves in the scene -- and ultimately to ask ourselves again and again-- who is my neighbor?  
 
We invite USF faculty and staff to read and discuss Fratelli Tutti together in an informal Zoom setting. We encourage you to bring your coffee or breakfast to these morning conversations as well as your questions and insights rooted in your own spiritual, religious, and/or personal experience.
You can access the text online here.

Co-Sponsors: University Council for Jesuit Mission, Institute for Nonviolence and Social Justice, St. Ignatius Church, St. Agnes Church and the Ignatian Spiritual Life Center.
 
Questions? Email Erin Brigham or Donal Godfrey, S.J. for more information.
---
UNIVERSITY MINISTRY SELF-CARE MINI-RETREATS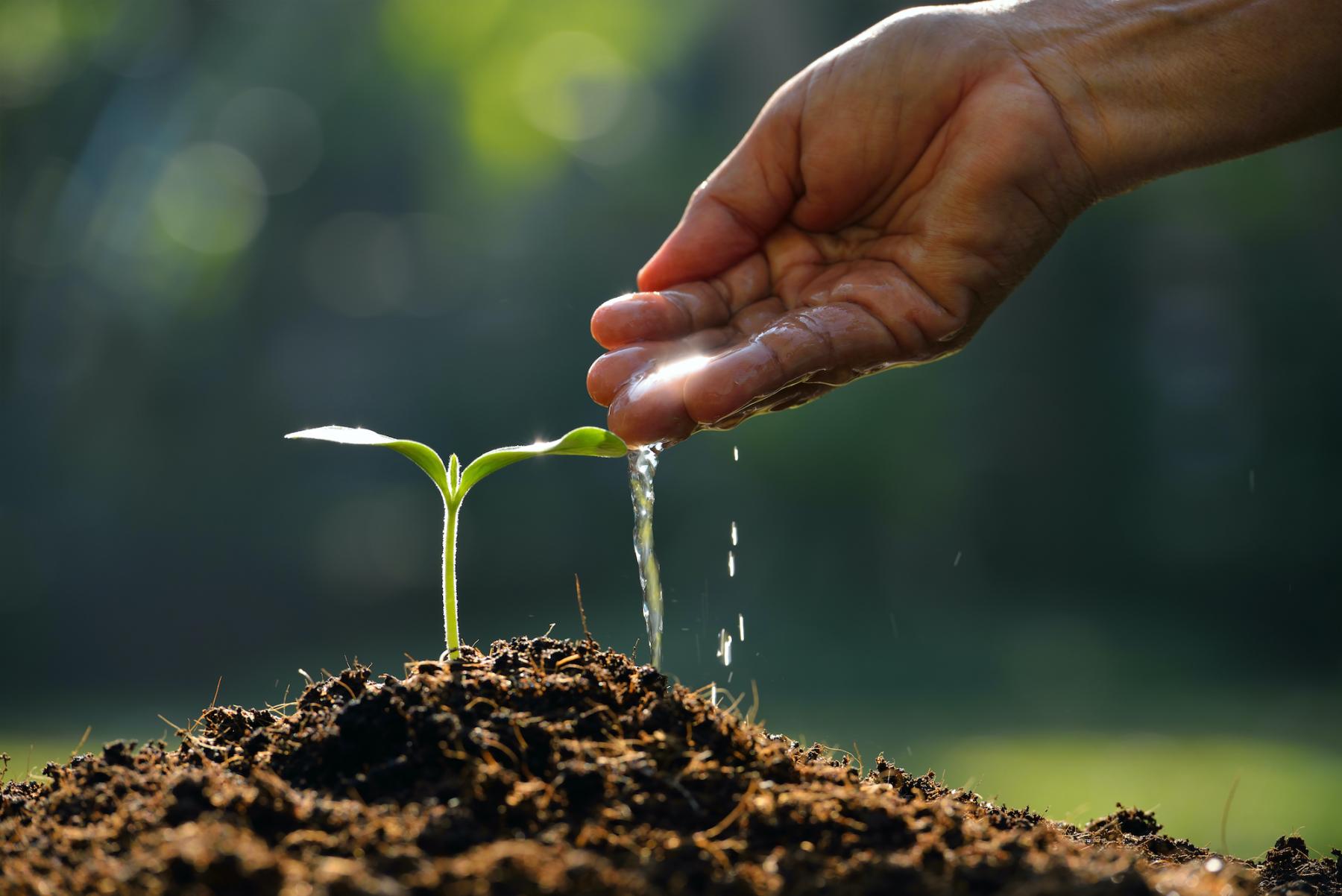 Wednesday, Oct. 21 | 12:15 - 1 p.m. (Overcoming Fear)
Wednesday, Nov. 18 | 12:15 - 1 p.m. (Gratitude)

Register here via Zoom for Oct. 21 »
Register here via Zoom for Nov. 18 »
Join us for a series of mini-retreats focused on self-care in these times. Come prepared to learn how to care for yourself, and leave feeling renewed and refreshed! Open to USF students, faculty, and staff!
Please contact Angélica Quiñónez if you have questions.
---
Interfaith Prayer Service - We Are Each Other's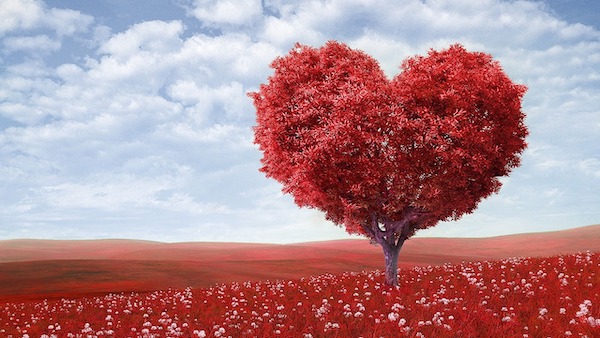 Tuesday, Oct. 27 | 12 p.m. | Zoom

RSVP »

Please join us for an Interfaith Prayer Service to pray for the healing of deep divisions in our country and to come together as a USF Community. This prayer service honors the interdependence and community of all people. This sense of community and interdependence is celebrated in many cultures and faith traditions. On the eve of the national elections, this is a particular time to pray for healing.
---
UNIVERSITY MINISTRY FACULTY LECTURE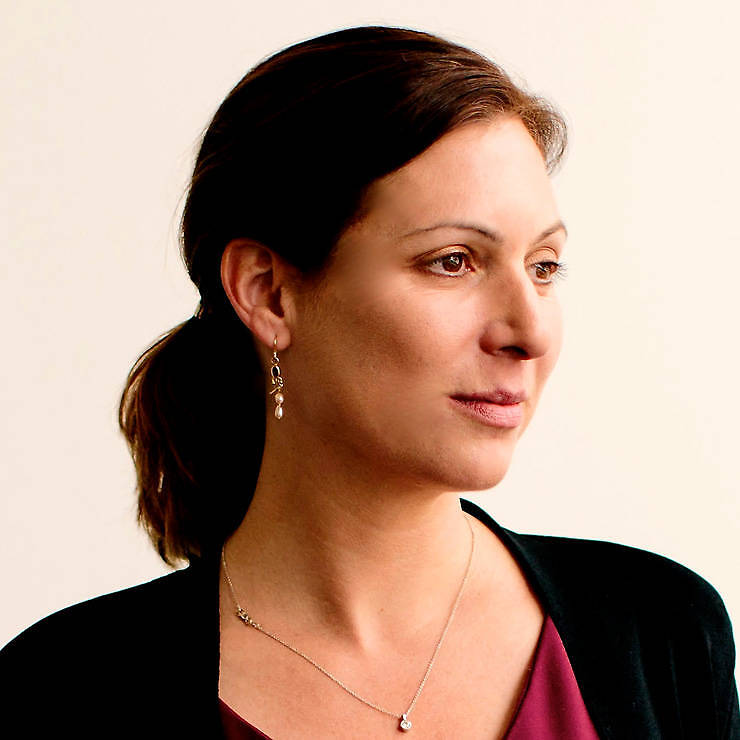 Tuesday, Dec. 1, 2020 | 11:30 a.m. - 1 p.m.
Join the USF community and engage in spiritual dialogue spurred by great USF speakers. Faculty and staff of all beliefs are welcomed and encouraged to attend. The fall lecture will be given virtually by Professor Lara Bazelon of USF's School of Law. Professor Bazelon is renowned in the field of restorative justice.
Please contact Donal Godfrey, S.J. if you have questions.
---

All events are FREE and open to the public
If you have questions, please contact Swig JSSJ Program Interim Director Oren Kroll-Zeldin.
---
Racism, Antisemitism, and Israel/Palestine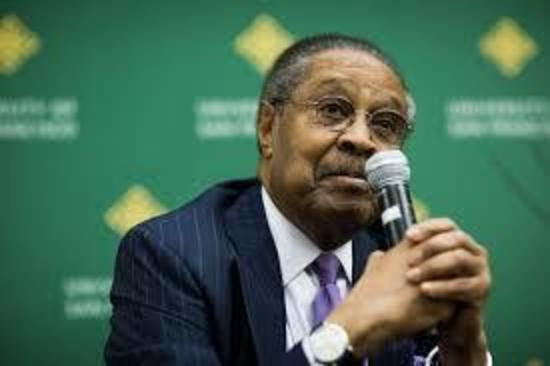 Wednesday, Oct. 21, 6:30–8 p.m. | Online Webinar
Dr. Clarence Jones, Director of the USF Institute for Nonviolence and Social Justice, will deliver the sixth annual Swig Program Human Rights lecture to address the need to revitalize Black-Jewish solidarity. The persistence of structural racism, as expressed in continued police brutality against Black men and women, has been the focus of national attention with the galvanizing and potentially transformative Black Lives Matter movement. At the same time, over recent years we have witnessed a rise in antisemitism, including the murder of Jews, in our country and internationally. Racist and antisemitic violence arise largely from the same toxic source, the ideology and practice of white supremacy. Overcoming these interrelated evils requires a nonviolent response in addition to interfaith and interracial unity. Unfortunately, understanding and affirmation of the mutual dependency and shared human rights commitments of Blacks and Jews have been undermined by increasing tensions in Israel/Palestine: on the one hand, attacks on the legitimacy of Israel as a Jewish state, often coming from the left, including some activists in the Black Lives Matter movement; on the other hand, the continued suppression of Palestinian self-determination. Dr. Jones will address these painful challenges and suggest a nonviolent path forward. After the lecture, Dr. Jones will be in conversation with USF Rabbi-in-Residence Camille Angel.
Co-sponsored by the USF Institute for Nonviolence and Social Justice.
---

If you have questions, please contact the Lane Center.
---
Screening and Panel Discussion of "Flannery: The Storied Life of the Writer from Georgia"

Thursday, Oct. 22 | 4–7 p.m.
Register for Zoom Webinar

Winner of the first-ever Library of Congress / Lavine Family / Ken Burns Prize for Film, Flannery is the lyrical, intimate exploration of the life and work of author Flannery O'Connor, whose distinctive Southern Gothic style influenced a generation of artists and activists. 

Join the Lane Center for Catholic Social Thought & the Ignatian Tradition for the film screening and panel discussion of Flannery on Thursday, Oct. 22 from 4–7 p.m. PT. Panelists include Mark Bosco, S.J. and Elizabeth Coffman (co-directors of the film) along with Richard Rodriguez, author featured in the documentary. Professor Kimberly Rae Connor will moderate.
---
Ignatian Discernment as a Way to Deepening Relationship with God 
Lecture by Lo Schiavo Faculty in Residence Joseph Nguyen, S.J. 

Thursday, Oct. 29 | 9–10 a.m.
Register for Zoom Webinar

Discernment of spirits is not a new human invention; nor is it a new insight into the spiritual life. Spiritual gurus across spiritual traditions throughout the centuries have discerned their thoughts and desires because they know that our thoughts and desires can determine our choice and action, which in turn, can alter the direction of our life for good or bad. Read more about the lecture and RSVP. 
---
2nd Annual Event Honoring Black Catholic History Month: Why Black Catholic History Matters
Monday, Nov. 16 | 12–1 p.m.
Register for Zoom Webinar
In this talk, Dr. Shannen Dee Williams will explore the long and rich history of Black Catholics in the United States. Paying particular attention to the leading roles played by Black women and girls in the making of U.S. Catholicism, Williams will not only highlight the Church's largely overlooked African roots, but also demonstrate why historical truth telling must guide any Catholic plan for reparation for slavery and segregation.
---
4th Annual Women Shaping the Catholic Social Tradition Lecture: Carolyn Woo 

Wednesday, Dec. 2 | 12–1 p.m.
Register for Zoom Webinar

This annual lecture honors the memory of Sr. Dorothy Kazel, OSU, Sr. Ita Ford, MM, Sr. Maura Clarke, MM, and lay missionary, Jean Donovan — four Catholic women murdered on Dec. 2, 1980 for their commitment to justice in El Salvador. This series commemorates their witness and lifts up the Catholic sisters and lay women who continue to shape the Catholic social tradition.

Carolyn Yauyan Woo will deliver this year's 4th annual lecture. Woo currently serves as the Distinguished President's Fellow for Global Development at Purdue University and President's Liaison for Energy Transition at the University of Notre Dame. During 2012-2016, Woo served as president and CEO of Catholic Relief Services (CRS), the official international humanitarian agency of the Catholic community in the United States.
---

If you have any questions, contact DECO at diversity@usfca.edu.
---
Where do we go from here? An Equity, Racial Justice, and Reconciliation Series
a webinar series discussing the legacies of anti-Black racism and movements towards reconciliation

---
Racial Justice, Democracy, and the 2020 Election

Oct. 29 | 11:45 a.m.–1 p.m. PDT
Register for Zoom Webinar

Lateefah Simon, a nationally recognized advocate for civil rights and racial justice in Oakland and the Bay Area, is the president of the Akonadi Foundation. Driven by the death of Oscar Grant, she was elected to the Bay Area Rapid Transit (BART) Board of Directors in 2016, where she now serves as the president of the board. Joining Lateefah will be Director Clarence B. Jones of the USF Institute for Nonviolence and Social Justice, who is also the former lawyer, strategic advisor, and draft speechwriter for Dr. Martin Luther King, Jr.; and Jonathan D. Greenberg, senior associate director, USF Institute for Nonviolence and Social Justice.