University Ministry Staff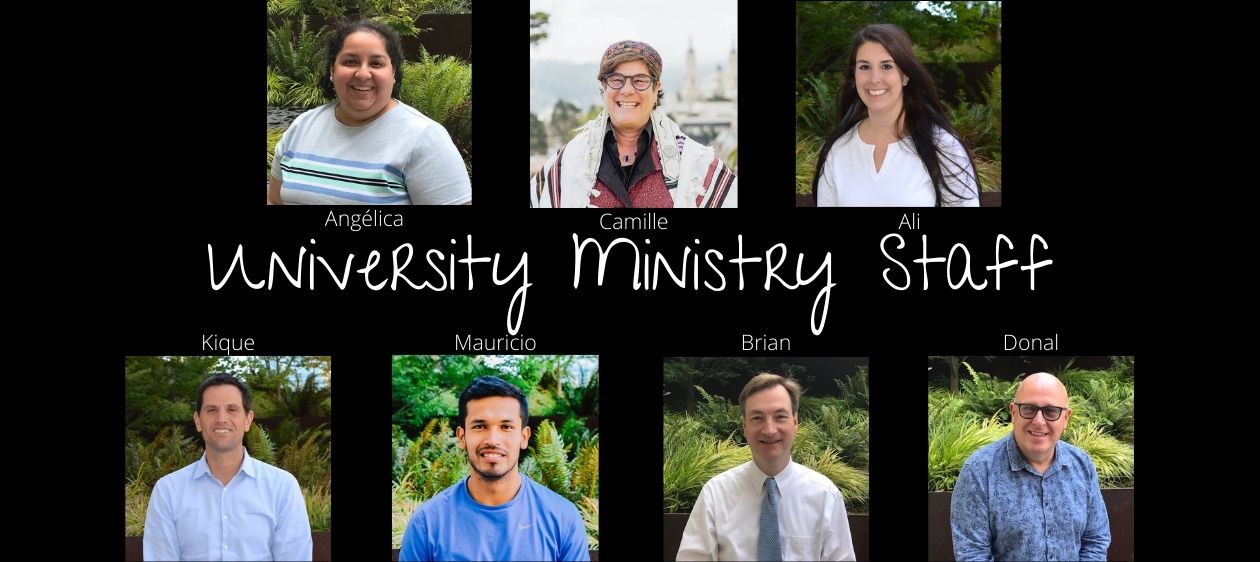 ---
Angélica Quiñónez
Director
anquinonez@usfca.edu
415.422.6796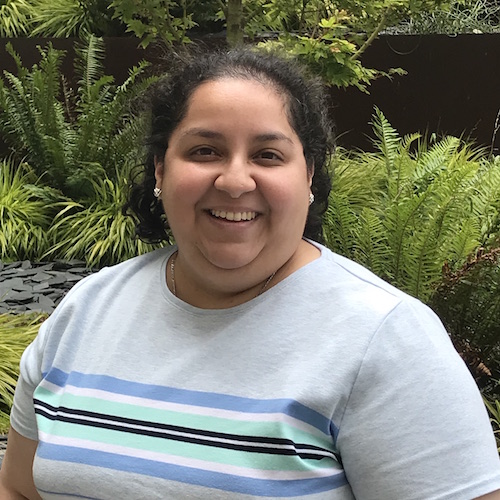 I am a native San Franciscan and passionate about Ignatian spirituality since my high school days at St. Ignatius College Preparatory. Prior to joining the USF University Ministry team, I spent nearly six years at Mercy High School San Francisco as Associate Head of School, Religious Studies Department Chair, and a teacher in the Religious Studies and English Departments. I also have a background in corporate public relations. 
I am a proud Don having earned two Master's degrees (Theology and Catholic School Teaching) at USF. I hold a BA in English from Santa Clara University and a doctorate in education in organizational change and leadership from the University of Southern California.  
In my spare time, I like to read, spend time with friends and family, watch musicals, travel, cook, write, and collect fountain pens!
---
Camille Shira Angel
Rabbi in Residence
csangel@usfca.edu
415.422.6548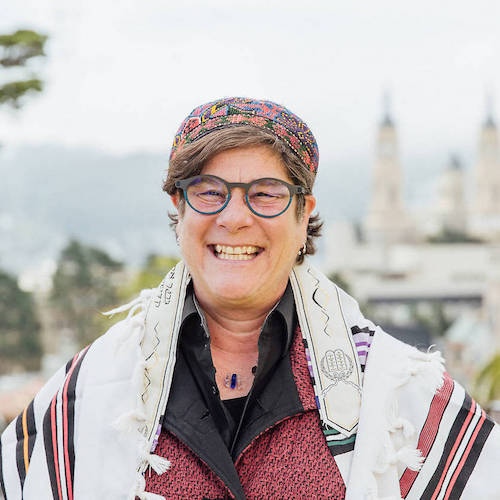 I am the first rabbi-in-residence for Jewish life and multi-faith LGBTQIA+ spiritual life on campus thanks to the Swig program in Jewish Studies and Social Justice.
I teach two core courses: Queering Religion in the Theology and Religious Studies department and  the CEL class Honoring Our LGBTQIA+ Elders. Students who've taken these course are helping me create a co-curricula component within campus ministry and student life, including our weekly Breaking Bread and the Binary Thursday  lunches and our annual Spectrum retreat. 
I earned my Bachelor's degree in Philosophy from UCLA, my Master's Degree in Hebrew Letters and Education from Hebrew Union College-Jewish Institute of Religion, as well as my Ordination from HUC-JIR. Last spring I received an honorary doctorate of divinity, for 25 years of service as a Reform rabbi.
I've written widely on creative liturgy, Judaism and LGBTQ issues. My work has been published in the Journal of Psychology and Judaism, CCAR Press, Walt Disney/Ideal Books, and other Jewish and women's magazines, as well as academic journals and books. My favorite contribution in this regard is a prayerbook, that even includes prayers for non-believers, Siddur Sha'ar Zahav. 
I began my rabbinate as Assistant Rabbi at Congregation Rodeph Sholom on the Upper West Side of Manhattan. From 2000-2015, I served as the spiritual leader of San Francisco's Congregation Sha'ar Zahav. Before coming to USF, I taught eighth grade at our local San Francisco Jewish Day School.
I'm blessed to be a parent, an ima - ("mother" in Hebrew) and a beloved partner. I love reading poetry, kayaking, and hanging out with my dogs and my family. 

Everyone needs a rabbi - let me be yours!
---
Luis Enrique (Kique) Bazán
Associate Director for Immersions
lebazan@usfca.edu
415.422.2708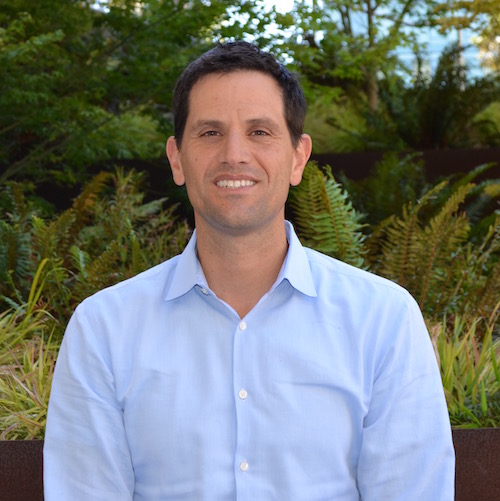 As the Associate Director for immersions, I am in charge of developing and supporting all University-sponsored immersion experiences (globally and domestically) for students, faculty, staff and alumni including both for-credit and non-credit programs. I serve as the University's representative and host when interacting with international groups or institutions and when the Vice Provost requests it. As Associate Director, I collaborate with colleagues to create a supportive University community, that encourages student learning and development in the Jesuit Catholic tradition; recognize and celebrate the rich diversity of faith and culture on campus; and provide experiences that challenge students to develop the academic, cultural, spiritual and other skills needed to fashion a more humane and just world.
I earned a bachelor's degree in education from the Pontifical Catholic University in Lima, Peru, a MA in Religious Studies and Theology, and a Ed.D. in Organization and Leadership from the University of San Francisco. Before coming to the University of San Francisco, I worked in human rights organizations.
---
Mauricio Diaz de Leon
Assistant Director for Immersions, Justice and Outreach
mdiazdeleon@usfca.edu
415.422.2761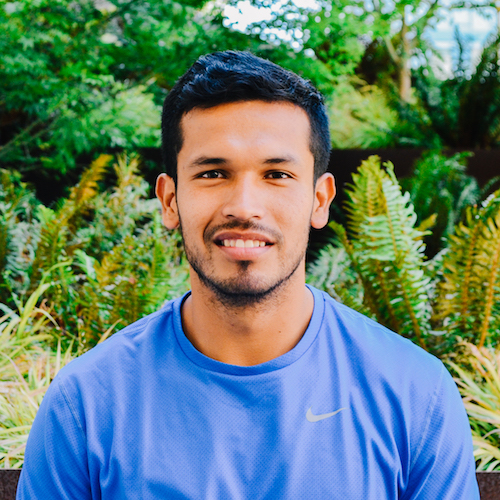 I graduated from USF in 2013 with a degree in Kinesiology and came back for a master's degree in Sports Management. While a student at USF, I was a member of the USF men's soccer team, and participated in various University Ministry programs like Solidarity-in-Action, April Action, October Outreach. As a graduate student, I assisted Luis Bazán with immersion, social justice and community action programs. In addition to my role as Assistant Director for Immersions, Justice and Outreach, I am also a doctoral student in the School of Education at USF.
---
Brian DuSell
Associate Director for Liturgy, Music, and Interfaith Programs
bcdusell@usfca.edu
415.422.5779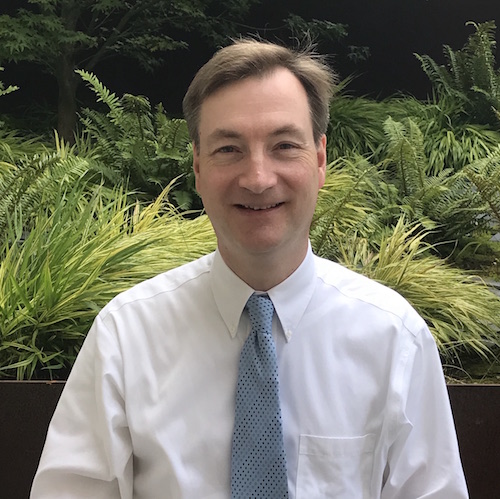 As Associate Director for Liturgy, Music and Interfaith programs, I am privileged to work with a dedicated team who oversee not only Catholic liturgies on the USF campus but also campus-wide Interfaith programming. Additionally, our team helps facilitate the ministries of our campus Interfaith partners (the Jewish Student Organization, the Muslim Student Association, the Orthodox Christian Fellowship, and the InterVarsity Christian Fellowship).

My educational background is primarily in music. As such, I particularly enjoy directing the USF Liturgical choir which sings for the weekly USF Sunday student liturgy, Sunday evenings at 7 p.m. in St. Ignatius Church.

The son of artists, I grew up in a rural part of Central New York state. My lovely wife Teresa is the director of music and liturgy for Santa Clara University. We are blessed to have two sons, Brian and Severin.

Please, if you would like to participate in or have any questions about our programs, do not hesitate to contact me at bcdusell@usfca.edu.
---
Donal Godfrey, S.J.
University Chaplain
Associate Director for Faculty and Staff Spirituality
godfrey@usfca.edu
415.422.2760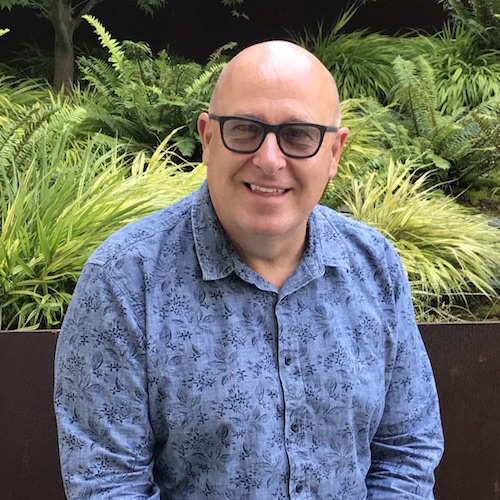 I run Ignatian spirituality programs for faculty and staff. These include book clubs, the spiritual exercises of Ignatius in daily life, retreats, the Faculty Lecture, and the Ignatian Faculty Forum. I was born in Liverpool, England. I was educated at Stonyhurst College and at University College, Cork. I'm a member of the Irish Bar, and an Irish Jesuit priest of the Society of Jesus. I hold degrees in philosophy from the Milltown Institute of Dublin, a Master's in theology from Regis College at the University of Toronto, a Licentiate in Sacred Theology from the Jesuit School of Theology in Berkeley, and a Doctorate in Ministry from the Church Divinity School of the Pacific in Berkeley, CA.
I am the author of the book, Gays and Grays: The Story of the Gay Community at Most Holy Redeemer Catholic Church (Lexington, 2007).
---