Faculty and Staff Training and Workshops
ETS offers professional development for faculty and staff through training and workshops throughout the academic year. Training is available as small group, one-on-one, or customized for special projects and departmental requests. To consult with one of our ETS staff, please book a consultation appointment. All training is currently offered online through Zoom.
Spring 2022 Instructional Modes Training and Workshops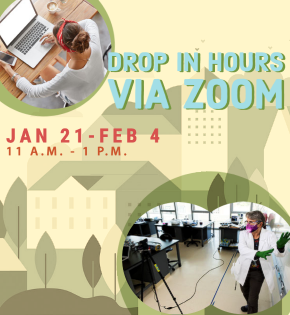 To help faculty to get prepared for Spring classes, ETS has put together the following recommendations. The five modalities for Spring instruction are listed below. We also offer hardware recommendations to support the various modalities.
Regardless of what modality you are teaching this semester, we strongly encourage you to start with taking the foundational technology trainings located in the Teaching and Learning Technology section on this page. 
Beginning this Friday, January 21, ETS is holding open support hours via Zoom. Drop-in and chat with an instructional designer about course design and facilitation, or speak with an instructional technologist about any USF instructional technology. No registration required, just enter the Zoom between 11am and 1pm weekdays through February 4.
View class listings below for our regular year-round Faculty and Staff training. Choose the category that you are interested in and register.
IMPORTANT NOTE:  Please sign up for any classes at least 24 hours prior to the scheduled time. Last minute registration will not be processed.