Student Training Registration Form
IMPORTANT NOTE:  Please sign up for any classes at least 24 hours prior to the scheduled time. Last minute registration will not be processed.
Please fill out the following form: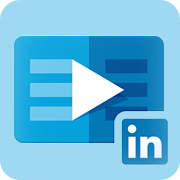 Technology Resource : LinkedIn Learning for Students
LinkedIn Learning offers thousands of online videos and training courses on numerous topics including technology, business, computing, management, wellness, and more. Access to LinkedIn online training is available free for all current USF students, faculty and staff.