Instructional Technologies and Training (ITT)
At ITT, our staff are committed to provide faculty, staff and students with technical training on  educational technologies we support on campus. Technical training are scheduled year-round and is available in the following categories:  Teaching and Learning,  Communication and Collaboration, Data Analysis, and Digital Accessibility. Come and explore classes in Canvas, Zoom, Poll Everywhere, Adobe Creative Cloud Express, Qualtrics, Turnitin, Lockdown browser, Accessibility documents, Video Captioning, VR/AR, and more. 
Note: For 3D and laser cutting technologies, please contact Sean Olsen at the Innovation Hive Program for assistance.
Poll Everywhere

Polling in the Classroom Made Easy
Login to Poll Everywhere
Learn more about Poll Everywhere
LinkedIn Learning (LIL)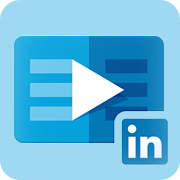 Free Premium Access to LinkedIn Videos
Login to LinkedIn Learning
Learn more about LIL
Portfolium

A Free, Template-based ePortfolio Tool in Canvas
Login to Canvas
Learn more about Portfolium
Google Apps

Manage your Emails, Documents and more.
Login to Google Apps
Learn more about Google Apps
---
Technologies Accessibility Statements (VPAT)