Posters and Creative Work
Below is a list of students who have submitted posters and creative work for the CARD 2020: CARD in the Cloud.
View the posters on the Scholarship Repository
Asia Pacific Studies
Graduate
Neha Cariappa
The Reality Behind the Fantasy of K-dramas: An Analysis of Indian Fans
Faculty Mentor: Brian Dempster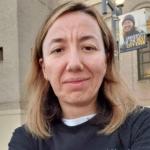 Meryem Gurel
The Materialization and Complexity of Silk Road
Faculty Mentor: Genevieve Leung
Meryem Gurel has studied and researched the Chinese economy and Belt and Road Initiative (Silk Road) for five years. Her CARD poster focuses on the comparison of the ancient Silk Road and the Belt and Road Initiative, and how it is complicated at present relating to Chinese domestic economy. She has advised and assisted Professors and business leaders. In her MA in Asia Pacific studies at USF, she focuses on philosophy and Mandarin Chinese language. Meryem has a USF blog that engages with Mandarin Chinese language and Chinese culture. She loves cultural foods, music, dance, art, and has a passion for horses. 
Biology
Graduate
Paola N. Carrion Colon
Phage Therapy: Using evolution to our advantage
Faculty Mentor: Cary Lai
Alec Chiono
Testing the Climate Variability Hypothesis in coast-inland systems using the widespread plant Erythranthe guttata
Faculty Mentor: John Paul
Jason Krastins
Primer Bias in Finding Fungal Diversity in an Artificial Biome
Faculty Mentor: Naupaka Zimmerman
Derek Newberger, Sarah Gao, Amirtha Maria
The contribution of foliar fungi to agricultural soil microbiomes in an organic cropping system
Faculty Mentor: Naupaka Zimmerman
Ashley Sango
Effect of Air Quality on Outdoor Aerial Microbial Diversity in Urban Green Spaces
Faculty Mentor: Naupaka Zimmerman
Ashley is a graduate student in the M.S. in Biology program with interests in building environmentally sustainable health interventions. She completed her undergraduate degree in Public Health at U.C. Berkeley, she where was a MasterCard Foundation Scholar and Planetary Health Fellow. In her free time, she enjoys reading fiction novels, and indulging in the art of African Hair Braiding.
Quentin Smith
Internship at Kit.com - Health Diagnostics through Mail
Faculty Mentor: Cary Lai
Undergraduate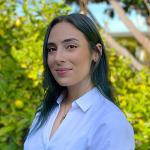 Evangelina Bahu
Effects of Plant Distribution on the Foraging Behavior of Pollinators
Faculty Mentor: Sevan Suni
Evangelina Bahu is fueled by her passion to save the bees. She is an undergraduate student in biology and soon to be an alumnus of USF. She feels that her current research is just the beginning of her impact in the field of science and plans to continue her work into graduate school and beyond.
Marcello B. Kuan, Derek Newberger, Christina Tran
Phylogenetic Relationships of Foliar Bacteria Within Cover Crops in an Organic Cropping System
Faculty Mentor: Naupaka Zimmerman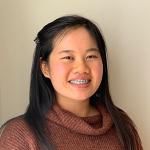 Mikaela Kuan
Toll-like Receptor 2: At the Intersection of Inflammation and Immune Regulation
Faculty Mentor: Sangman Kim
Mikaela Kuan is an undergraduate biology student at the University of San Francisco, doing research with Dr. Sangman Kim. Currently, they are dissecting the downstream signaling pathway of toll-like receptor 2 (TLR2) and looking at TLR polymorphisms effect on immune function. Mikaela originally joined Dr. Kim's lab to gain experience about conducting research and to learn more about the molecular pathways of the human body. One day, she wants to become a researcher or a physician to be able to find treatments for patients with life debilitating diseases. When Mikaela is on campus, you can always find her sitting at her favorite table on the biology floor.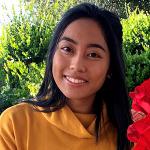 Ria Angelica Laxa
Using Scanning Electron Microscopy and Morphologic Characteristics to Identify Centric Diatom Species in San Francisco Bay
Faculty Mentor: Deneb Karentz
Ria Laxa is a student researcher and service leader interested in the intersection of the sciences and communication. Her current undergraduate research focuses on planktonic diatoms as a way of measuring the health of coastal marine ecosystems. She is working towards one day becoming a doctor to provide healthcare for underserved children and families and to give back to organizations, such as Camp Kesem, that are changing the way we talk about and view illness. She hopes to one day have her own TEDx talk and sew her own wedding dress.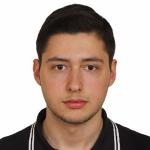 Emre Ovet
Symbiosis Between Arabidopsis thaliana and Colletotrichum tofieldiae for Enhanced Phytoremediation of Indoor Volatile Organic Compounds
Faculty Mentor: Naupaka Zimmerman
Emre Ovet is a passionate student researcher interested in molecular ecology. His undergraduate research capstone project focuses on an enhancement strategy of plant phytoremediation by introducing a mutualistic fungal endophyte on plant foliar tissues. He developed an experimental design that includes axenic growth of surface-sterilized Arabidopsis thaliana seeds in sterile septa jars with phytagel media, injection of toluene gas, and analysis of VOC concentration inside the jars over time via Gas Chromatography/Mass Spectrometry. The second phase of his experiment will include all of the steps above with the introduction of Colletotrichum tofieldiae during the early stages of plant development. His preliminary findings include determination of the most ideal media composition for Arabidopsis thaliana. Upon completion, the implications of his study could be applied in households to detoxify indoor air from VOCs, thus contributing to improved respiratory health in indoor settings. Along with molecular ecology, he is also interested in bioinformatics and currently developing new skills in R coding. In his spare time, Emre enjoys reading articles about history, philology and geopolitics. 
Chemistry
Graduate
Matthew Derfus
Towards the Development of Redox-Responsive Eu(III) Complexes for Cancer Imaging
Faculty Mentor: Osasere Evbuomwan
Matthew Foronda
Investigating the mechanism of the E.coli ATP-binding cassette transporter MetNI
Faculty Mentor: Janet Yang
Nathaniel Garrison
A Ficellomycin Inspired Platform: Modulating Cytotoxicity by Tuning the Instability of Substituted Azabicyclo[3.1.0]hexanes 
Faculty Mentor: Herman Nikolayevskiy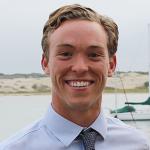 Rory McClish
Probing the Oxidation Chemistry of Dimethoxymethane, a Model OME Fuel
Faculty Mentor: Giovanni Meloni
Rory McClish is a graduate student of Professor Meloni pursuing a Master of Science in Chemistry. As a member of the Meloni Research Group, Rory's projects involve utilizing spectroscopy to study combustion reactions of possible biofuel candidates. He graduated with a B.S. in Chemistry from the College of Creative Studies at the University of California, Santa Barbara where he credits faculty and courses in physical chemistry and photochemistry for inspiring his drive for graduate research. In his spare time, Rory catches up with fellow graduate students at the Pig and Whistle or paddles out for a surf at Ocean Beach. 
Marisa Poveda
Side-Chain Effects on the MRI and Optical Properties of Bimodal Imaging Agents
Faculty Mentor: Osasere Evbuomwan
Gayatri Raghu
Determining the Impact of Double-Layer Formation on Electrostatic DNA Melting
Faculty Mentor: Ryan West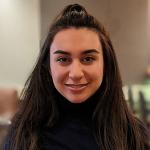 Golbon Rezaei
Synchrotron Photoionization Study of the O(3P) + Alpha-Angelica Lactone (AAL) at 550 and 700K
Faculty Mentor: Giovanni Meloni
Golbon Rezaei is passionate about chemistry and the environment. She graduated from BIHE (Baha'i Institute for Higher Education) in 2016 and right after she came to the United States and joined USF's graduate research spring of 2019. Her undergraduate research was about Nanopackaging and its applications in the food industry and the environment. She is a merit research award winner and speaks four languages. In her spare time, Golbon enjoys making Persian food and desserts as well as playing piano.
Ryan Rodriguez
Oxidation of Alpha-pinene initiated by O(3P) and analyze via Synchrotron Radiation
Faculty Mentor: Giovanni Meloni 
Jeffrey Taylor
Temperature-dependence of electrostatic DNA melting
Faculty Mentor: Ryan West
Kha Andy Tran
Determining the Mechanical Properties of the E. coli Methionine Transporter
Faculty Mentor: Janet Yang
Undergraduate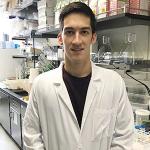 Jonathan Alexander, Alessandra Rivera, Nathaniel Garrison
Synthesis of Self-Immolative Rhodamine Based Theranostic Agent
Faculty Mentor: Herman Nikolayevskiy
Jonathan Alexander has an interest in all things chemistry, but specifically organic synthesis and medicinal chemistry. His research group focuses on the development of theranostic prodrugs for the treatment of cancer. When he's not in the lab, Jonathan enjoys skating around the city, trying new restaurants with friends, and going out for Tpumps Tuesdays.
Brooke Aloe, Marisa Poveda 
Effect of Quinoline Amide Substituents on the Luminescence and Magnetic Resonance Imaging (MRI) Properties of Bimodal Europium (III) Complexes
Faculty Mentor: Osasere M. Evbuomwan
Holly Clancy
Development of Hyperpolarizable Macrocyclic 13C-Probes for the Quantification of Metals In Vivo
Faculty Mentor: Osasere Evbuomwan
Kevin Do, Matthew Barnett
Extraction of Thyme Leaves and Analysis of Antibacterial Properties: An Adaptation for USF Analytical Chemistry Lab Course
Faculty Mentor: Lawrence Margerum
Lucas Galante
Exploring the Effect of Tris Buffer Concentration on Electrochemical Biosensors
Faculty Mentor: Ryan West
John Gandara
Synthesis of Sultams from Vinyl Aziridines and 1,4-Diazabicyclo[2.2.2]octane bis(sulfur dioxide)
Faculty Mentor: Herman Nikolayevskiy
Abdullah Qhathim Latiff
Purification and Preparation of MSP1-D1 protein to construct Nanodiscs
Faculty Mentor: Dr. Janet G. Yang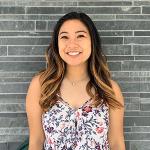 Alessandra Maisielou Rivera, Jonathan Alexander, Nathaniel Garrison
Optimizing the Synthesis of a Theranostic Rhodamine 
Faculty Mentor: Herman Nikolayevskiy
Alessandra Maisielou Rivera is a senior Chemistry major with a concentration in Medicinal Synthetic Chemistry. She is a current undergraduate researcher in the Nikolayevskiy Lab where they are studying the mechanism of "turn on" fluorescence signaling and drug release found in Rhodamine dyes to optimize use of Theranostics. In her free time, she loves rock climbing, and reading a good book at her local coffee shops.
Communication Studies
Undergraduate
Monica Reyes
Navigating Relationships: The Influences on Female Asian American Women
Faculty Mentor: Evelyn Y Ho
Computer Science
Graduate
Ashwini Badgujar
Fire Progression
Faculty Mentor: David Guy Brizan
Nicholas Kebbas, Maggie Lu
Active/Transfer Learning with Medical Imaging
Faculty Mentor: Patricia Francis-Lyon
Undergraduate
Tony Jimenez
Evaluation of Visualization Techniques for Communicating Off-Screen Data
Faculty Mentor: Alark Joshi
Design
Undergraduate
Sarah Hamilton, Aya Doslu 
Promoting Equity, Inclusion and Diversity in Outdoor Education: USFCA Design's Partnership with Point Bonita YMCA
Faculty Mentor: Rachel Beth Egenhoefer 
Reanne Lacosta, Gabrielle Kim, Lily Turner-Kipke, Tessa Bartholio
Using design to address disparities in nature access for children (USFCA's Design Partnership with SF Children & Nature and Alemany Farm)
Faculty Mentor: Rachel Beth Egenhoefer 
Aneesha Solomon, Tanvi Murugesh, Valerie Bravo
Using Design to Advocate for Transit Justice
Faculty Mentor: Rachel Beth Egenhoefer 
Environmental Science
Undergraduate
Kirsten Wong, Rhea Quezon
Nutrient Dynamics of the San Francisco Estuary
Faculty Mentor: Amalia Kokkinaki
International Development and Economics
Graduate
Jorge Herrera
Cruise Ship Ports and Human Capital Development The Case of Mexico
International Studies
Graduate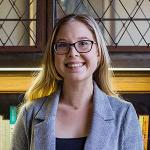 Melissa Balliet
A Migration System in the Making: Institutional and Experiential Dynamics of Refugees and Asylum-Seekers in Mexico
Faculty Mentor: Lindsay Gifford
Melissa Balliet is a graduate student in the Master of Arts in International Studies program at USF. She is motivated by her passion for people, progress and positivity. Melissa's thesis project examines Mexico's developing refugee regime in the shadow of the Central American migrant caravans and consequent U.S. "Remain in Mexico" policy. Her research looks at how church-based organizations in Mexico are attempting to address service and rights gaps for asylum-seekers on their journey to the U.S. Melissa's thesis also addresses questions about asylum-seekers' views on whether Mexico can serve as a legitimate and safe resettlement country, as well as how Mexico fares vis-a-vis international standards for asylum protection. In her spare time, Melissa enjoys hiking in the beautiful hills of the Bay Area, singing R&B and eating Chinese food from her favorite local restaurant. 
Kinesiology
Undergraduate
Sabrina Antunes, Sara Flores
The Effects of a University Fitness & Wellness Course on Physical Activity Intentions and Behaviors
Faculty Mentor: Stephanie Cooper
Professional Science Master's in Biotechnology
Graduate
Shaquil Janif 
Plasmid DNA Upstream Manufacturing Process Development
Faculty Mentor: Cary Lai
Pedro I. Justiniano
Project Manager: Antibody Discovery at Distributed Bio
Faculty Mentor: Cary Lai
Bryant Lowry
A CRISPR-Based Approach to Identify Host Factors Influencing AAV Production
Faculty Mentor: Cary Lai
Alex Palacio
Understanding COVID-19 with Single Cell Immune Profiling
Faculty Mentor: Cary Lai
Kerul Patel
Antibody binding screens using Biolayer Interferometry (BLI) and Surface Plasmon Resonance (SPR)
Faculty Mentor: Cary Lai
Alyssa Sancio
Optimization of rRNA Depletion by Testing Various Kits
Faculty Mentor: Cary Lai
Psychology
Undergraduate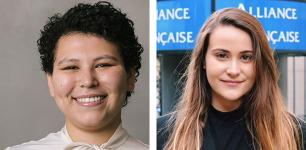 Bresh Merino, Milo Martinez, Ed Munnich
Playing Devil's Advocate: A Conceptual Replication of Hirt et al. (2003)
Faculty Mentor: Edward Munnich
Bresh Merino and Milo Martinez are rising seniors at University of San Francisco, majoring in psychology. Their research lab is interested in cognitive research with a focus on metacognition. Personally, Bresh is also interested in research regarding academic dishonesty and sensation-seeking behavior, while Milo Martinez is interested in how multilingualism affects cognition.  
Sabrina Ortiz, Madison Badua, Alizée Jean Jacques
How Do Children and Adolescents Reason About Excluding an Unhelpful In-group Member?
Faculty Mentor: Aline Hitti
Elizabeth Ramirez, Dora Bezonsky, Aisha Mohammed, Miranda Poulson, Emily Caprio
Religious Coping Styles Predict Posttraumatic Growth among Cancer Patients
Faculty Mentor: Edward Munnich
Tyler Rydeen, Moore, and Khan 
The Application of Biracial and Monoracial Asian American Stereotypes
Faculty Mentor: Saera Khan
Megan Schneider, Dana-Lis Bittner, Milo Martinez, Bresh Merino, Wilson Cobb
Why Not Both: A Qualitative Analysis of Alternative Outcomes
Faculty Mentor: Edward Munnich 
Rhetoric
Undergraduate
Louise de Oliveira
The Borders Between US: Analyzing the United States' Border Policies & Repercussions
Faculty Mentor: David Holler