Oral Presentations
Below is a list of students who made oral presentations on Friday, May 1, 2020, 10:00 AM - 3:00 PM via Zoom. 
Asia Pacific Studies
UNDERGraduate
Nathan Chew
A Cantonese Chinese American intergenerational heirloom: Language transfer and negotiation in soup-making discourse
Faculty Mentor: Genevieve Leung
Biology
Graduate
Michelle Hartwick, Amanda Telfer, Lexy Anderson
Evaluating Body Condition in Bearded, Ringed, and Spotted Seals
Faculty Mentor: Nicole Thometz
Chemistry
Undergraduate
Megan Martin, Holly Clancy
Synthesis of a Zn(II)-Responsive Magnetic Resonance Imaging (MRI) Contrast Agent for Improved Diagnosis of Prostate Cancer
Faculty Mentor: Osasere Evbuomwan
Communication Studies
Undergraduate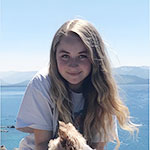 Sachi Popov
"Doing the Month": Philosophy, Benefits, and Adaptations Made by Chinese American Women in Doing Postpartum Practices
Faculty Mentor: Evelyn Ho
Sachi Popov is a student researcher interested in topics that relate to under or misrepresented groups. Her undergraduate research focuses on how Chinese American women carry out a postpartum practice called "doing the month." This research was inspired by her time at Chinese American International School where she was immersed in Chinese culture and language from a young age. In her spare time she enjoys working with her crystals, gardening, and spending time with family. 
Computer Science
Graduate
Terry Tran, Alexander Phan, Chiral Mehta, Anthony Knox
Applying Natural Language Processing (NLP) and Machine Learning to Predict Unplanned Hospital Readmissions with MIMIC III Data
Faculty Mentor: Patricia Francis-Lyon
Computer Science and Health Informatics
Graduate
Anna Eileen Jurgensen, Patrick Boada, Daniel Jaso Perez, Dashyanng Kachru, Lu Chen
Investigation of Genetic Factors in African American Prostate Cancer Disparities
Faculty Mentor: Patricia Francis-Lyon, Robert Horton
Data Science, MS
Graduate
Haitao Gu
Nucleus Segmentation for the HT-1080 Cancer Cell
Faculty Mentor: Daniel O'Connor
Shaquil Janif, Lu Chen, Anh Luyen, Yanan Liu, Chiral Mehta
Interactive Shiny Web App for Investigating Genetic Factors Associated With Lactose Intolerance 
Faculty Mentor: Patricia Francis-Lyon 
Economics
Graduate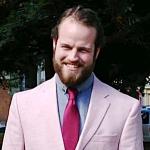 Ryan McWay
Cruising Through School: General Equilibrium Effects of Cruise Ship Arrivals on Education and Employment
Faculty Mentor: Jesse Anttila-Hughes
Ryan McWay is a microeconomist passionate about welfare gains and regional development in developing nations. In his Master's thesis, Ryan explores a less traditional aspect of development by constructing a novel dataset on cruise ship tourism arrivals at the city level to examine the impact of tourism on human capital accumulation at a granular level.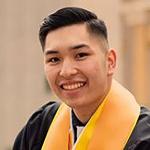 James M. Zumel Dumlao, Junjie Lei, Emeka Nwosu, Li Yu Oon, Tsai Ling Jeffrey Wong
Innovation Dynamics of Cultural Production: Evidence in Rap Lyrics
Faculty Mentor: Jesse Antilla-Hughes
James M. Zumel Dumlao is presenting his Master's thesis involving cultural production and urban agglomeration dynamics. This research is the culmination of a journey through the International and Development Economics 4+1 program, which he will be completing in four years. His research interests revolve around culture and economic behavior, as well as complex systems. He likes to be involved with Kasamahan at USF, the Filipinx-American student organization, write poetry, and play video games in his free time. After graduation, James hopes to begin a career using economics research to promote human flourishing, particularly for marginalized communities.
Finance
Undergraduate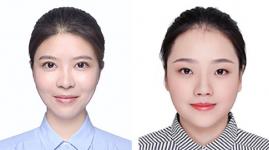 Bingyu Wang, Kaixin Li
Comparison of classical statistical models on COVID-19 prediction
Faculty Mentor: Shan Wang 
Bingyu Wang is a passionate student interested in Finance and Mathematics, she likes to dance and to swim during spare time to refresh herself. Kaixin Li is a math student, she has a wide range of interests in music and movies. She is also a keen skydiver. Both Bingyu and Kaixin are very interested in applied mathematics. Their study of COVID-19 outbreaking in the US further demonstrates the applicability of statistical and mathematical models for prediction. 
International Studies
Graduate
Brian Andersen, Stuart Blackwell, Lindsay Miller, Shen Shen, Serena Calcagno
Building Towards "Best Practices" - Addressing Food Insecurity with Progressive Values
Faculty Mentor: Brian Dowd-Uribe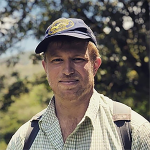 Brian Andersen is a master's student in the International Studies department focusing on sustainable development and environmental justice.  Brian has served as a volunteer in the Peace Corps, Peace Corps Response and Americorps always with a focus on environmental sustainability.  His interest in the food system stems from his experience working with subsistence farmers in a tropical forest reserve in Panama.
Stuart Blackwell is a former Americorps volunteer, returned Peace Corps volunteer, and current graduate student in USF's Master of International Studies program. His interest in development work involving environmental and agricultural practices became a passion during his time working with women-led farming and reforestation initiatives in the town of Bassila, Benin in West Africa.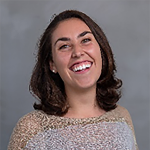 Serena Calcagno is a former Fulbright ETA in Taiwan and current Schmidt Family Foundation fellow. She was compelled to study Food and Water Security after her experience living in a small rural town in Taiwan where agricultural livelihoods were promoted, the distance between farmer to consumer was shorter than she had ever seen, and she saw communities restoring biodiverse farming practices.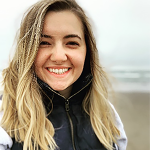 Lindsay Miller is a graduate student in USF's Urban and Public Affairs program, focusing her thesis work on food sovereignty efforts in San Francisco. After starting her career in higher education policy in the California Assembly and non-profit sector, Miller realized her passion for food sovereignty and food anthropology. She currently works for the San Francisco Recreation and Parks Department and volunteers teaching San Francisco youth cooking skills and about sustainable foodways.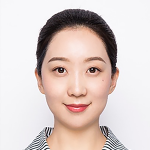 Shen Shen is a first-year student in USF's International Studies Graduate Program, with a concentration in sustainable development and environmental justice.  Her undergraduate studies focused on international law, and she also has a master's degree in developmental psychology which she obtained in China.  Her primary interests revolve around plastic pollution from people's awareness of the problem, to how it intersects with our food system.  
Media Studies
Undergraduate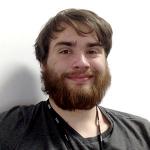 Ben Lazar
"this time, there's no going back. something big is coming" An Examination of the Mourning of Jeffrey Epstein
Faculty Mentor: Susana Kaiser
Ben Lazar is a media, film, and philosophy student in his final year at USF. His research about the online discourse around Jeffrey Epstein neatly brings his myriad interests (horror stories, meme culture, psychoanalysis, propaganda, conspiracies) together in one project. Currently, he is writing about ironic age regression in memes. In his spare time, he tries to get caught up on all the movies he has to watch, a task that he will never complete. 
Philosophy
Undergraduate
Aaron Anderson
Good's Irreducibility: The Discordancy Argument
Faculty Mentor: Thomas Cavanaugh
Ymari Stephens
The Nature/ Culture Distinction: How Dissociating from Nature Created Generations of Apathy.
Faculty Mentor: Gerard Kuperus
Physics
Undergraduate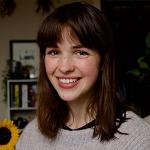 Fiona Conneely, Andrew Pilon, Aparna Venkatesan, Andrew Benson
Give Peas a Chance: Identifying Local Analogues of First-Light Galaxies
Faculty Mentor: Aparna Venkatesan
Fiona Conneely's current research is in observational cosmology, studying the properties of high-redshift galaxies whose young stars played a crucial role in cosmic reionization. She is also interested in solar physics, specifically the role of magnetic fields in energetic phenomena and coronal heating, and is eager to explore these areas in more detail this summer via remote internship. She serves as co-president for the USF Philosophy Club and likes to balance school with long walks, live music, and afternoon espresso breaks when time permits. 
Chelsy Paola Gonzalez, Nada Khogeer, Maya Fernandez 
Concentrations of Argon Metastable Levels in Ar and Ar/O2 Discharges Used for Plasma Cleaning of Au/Ti Nano-electrodes
Faculty Mentor: Milka Nikolic
Chelsy Gonzalez is a dedicated student and researcher who is interested in the various concepts of physics. Her undergraduate research focuses on studying the fundamental properties of low-temperature plasma due to the increasing use in modern technology. When she has free time she enjoys playing tennis with her friends and likes to have tea and coffee with her peers in Women in Physics and Astronomy club. 
Professional Science Master's in Biotechnology
Graduate
Alice Bada
Development of neural organoids for drug discoveries
Faculty Mentor: Cary Lai
Dylan Domingo
Discovering Novel Anti-GPCR Antibodies Using SuperHuman 2.0
Faculty Mentor: Cary Lai
Taggra-Nicole Jackson
Developing a Bacterial vs Viral Host Response Assay using the Cepheid Platform
Faculty Mentor: Cary Lai
Angela Jocson
Internship at a rare disease biotechnology company: RDMD
Faculty Mentor: Cary Lai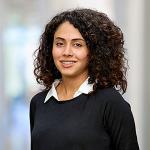 Sanam Sajjadi
Anaerobic Cultivation and Isolation of Lactobacillus using Prospector System
Faculty Mentor: Cary Lai
Sanam is a passionate Biotechnology graduate student who has been an intern at General Automation Lab Technologies for a year. Metagenomics and related methods have confirmed that One of the important microorganisms in the gut are members of the genus Lactobacillus which have essential roles in human health. Therefore, her project in the anaerobic microbiology team was to develop a cultivation method using the General Automation Lab Technology (GALT) Prospector system to anaerobically isolate Lactobacillus strains from complex samples where they are in low abundance. Doing all the above she has been fully involved with her passion for Pilates where she finds her inner calm and strength.
Jinal Shah
"Development of neural organoids for drug discoveries"
Faculty Mentor: Cary Lai
Brandon Sytsma
Microfluidic Vortex Shedding for Gene Modified Cell Therapy Manufacturing 
Faculty Mentor: Cary Lai
Psychology
Undergraduate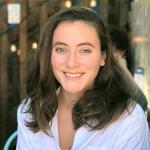 Dana-Lis Bittner
'Just Google It': Using Online Translation Tools Inflates Metacognitive Judgements of Foreign Language Translation Ability
Faculty Mentor: Ben Levy
Dana-Lis Bittner is a psychology major graduating in May 2020 who has conducted research in cognition, metacognition, emotion, and learning for the past four years in two different psychology labs at the University of San Francisco. Her own research focuses on the impact of accessing the internet on students' metacognitive judgments of their own knowledge and abilities. She is starting a Cognitive Psychology Ph.D. program at the University of California Santa Cruz in the fall and will continue her research on the internet's influence on human metacognition there.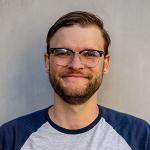 Andrew A. McReynolds
Impact of the Coronavirus (COVID-19) Pandemic on Higher Education
Andrew McReynolds is a senior-standing psychology student with research interests in Educational Psychology and Higher Education Pedagogy. Andrew has previous research experience in the Dweck - Walton Lab at Stanford University, and he is currently a data analyst on a Global Learning-Education XPrize (GLEXP) finalist team under Dr. Jack Mostow from the Robotics Institute at Carnegie Mellon University. Andrew is the founder and principal investigator of the Academic Worries Project, researching the transfer student experience in higher education environments. His research specifically examines what psychological, social, and institutional factors have the most significant impact on student's reported levels of academic achievement, long-term retention, and outlook on future major life goals. Andrew credits his founding of the Academic Worries Project to the knowledge he gained during his time researching at Stanford University in addition to his first-hand experience as being a transfer student at the University of San Francisco. Andrew is presenting his research at this year's APA Convention and WPA conference in addition to presenting the paper he co-wrote on the GLEXP at the annual Learning at Scale Conference. In his free time, Andrew is an avid mountain biker and enjoys hiking with his golden retriever, Boomer.