Where's my refund?
What is a refund?
When students receive more financial aid credits or personal payments than university charges, the excess funds are paid to the student (or parent, if the funds came from a Parent Plus loan) as a "refund".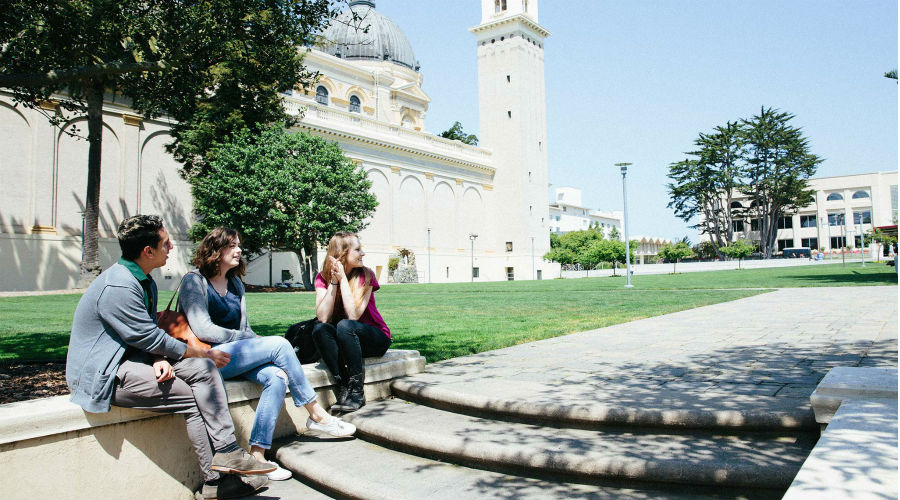 Financial Aid Refunds
Financial aid, including loans, are first used to pay student account charges. A refund will be issued only if there is a credit after charges are paid. The application of these funds will supersede all University payment plans and contracts. Federal law states that any funds over and above allowable charges for the current semester must be refunded to the student within 14 days after disbursement.*
*Awards intended to pay for tuition and fees only are non-refundable. Aid packages will be adjusted in the event of an over award from non-refundable funds such as Cal Grant A/B awards, institutional merit/ need-based aid, or endowed scholarships.
Personal Payment Refunds
If you have paid more than your charges for tuition, fees and room and board (if living on campus) you may be entitled to a refund. Refunds of personal payments should be requested from your usfca.edu email address to studentaccounts@usfca.edu.
If payment was made with Flywire, the credit balance may be refunded back to the original payment method through Flywire.
Note: Students are responsible for paying any additional charges incurred on their student account after receiving their refund.