Current Offerings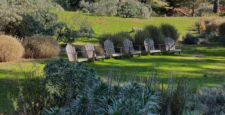 Fall 2022 CTE Teaching Retreat
More informatioN 
Sept. 30–Oct. 2 | Marconi Conference Center, Marin
Full-time faculty members who have worked at USF for five or more years and part-time faculty members who have taught at least 80 units are eligible to attend.
Applications closed September 15

 CTE Podcast
The CTE Podcast features conversations with university faculty about teaching in higher education today. Launched summer of 2020, the first episodes address topics like for example opportunities and affordances of teaching online, physically distanced teaching, and community-engaged learning in the time of COVID.
NEWEST RELEASE - EPISODE 7: Teaching-Learning as Conversation 
USF's College of Arts and Sciences International Studies Assistant Professor Quỳnh N. Phạm converses with Vassar College's Political Science Professor Andrew Davison about teaching-learning as conversation. 
LINKS AND DESCRIPTIONS TO ALL CTE Podcast EpisodeS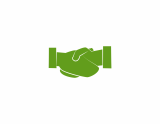 Peer Coaching
A confidential, peer-to-peer program, peer coaching provides a unique opportunity to enrich and enhance your teaching practice. CTE peer coaches are USF faculty members with training in consultation and support for faculty. A peer coach will work with you to decide what kinds of support or feedback would be most helpful or valuable.
Peer Coaching at USF has two core principles:
Professionals benefit from collaboration. We often collaborate in our research and creative work, and we collaborate in our service to the University, to our disciplines, and to our communities. Peer coaching is a way for us to collaborate in our teaching.
Reflection and self-assessment are essential to growth. You are the owner of your pedagogy; a peer coach focuses on supporting you in making your own good decisions about your own teaching.
Peer coaching works at any stage of your teaching process, from your first thoughts about a new course to the post-semester moment when you receive Teaching Effectiveness Survey reports. From the early stages of designing or revising a syllabus or assignment to mid-semester feedback or adjustments to reflecting on a course that you've concluded, a peer coach can help.
The process is 100% confidential. You are the owner of the results, and a peer coach will never report results to anyone other than you. For this reason, peer coaches will not write letters of recommendation based on the coaching experience. However, coaches may provide written feedback or documentation. It's up to you if (and how) you wish to share this information.
If requested, CTE will provide a letter to you, documenting that you participated in the peer coaching process.
z

 CTE Teaching Cafe
Teaching Cafe dates and descriptions are posted below as they are scheduled.
The Fall 2020 and Spring 2021 Teaching Cafes were offered on Zoom and use a flipped format, where participants have access to materials (short videos or readings) prior to the cafe; this enables us to interact and discuss during the Zoom cafe hour.
If you'd like to host a Teaching Cafe, please contact cte@usfca.edu
More Information and Descriptions of Past CTE Teaching Cafes

Faculty-Student Roundtable
Spring Semester 2021 Wednesday (every other week) | 12:30–2:00 p.m. |Feb.–April 2021
This Roundtable is planning to continue in the fall, please watch for announcements.
The Faculty-Student Roundtable is a new forum for faculty and students to reflect on emerging dynamics in the classroom and discuss shared questions and goals as we face an evolving learning landscape. By seeking out the voices of a broadly representative group of faculty and students across schools and colleges, the Roundtable aims to foster dialogue and deeper understanding across the university community as we face the challenges of the semesters to come.
More Information, Themes and Session Dates 
The Faculty-Student Roundtable is the vision of International Studies student Jocelyn Lambert (class of 2022) and Department Chair John Zarobell.