myUSF Tips
Welcome to myUSF! The following tips and instructions will get you up to speed on accessing, and making the most of, myUSF.
Please note that Top Apps and myLinks are not currently personalizable, but are tailored to your role as a student, faculty, or staff member. The ability to reorder your Top Apps, and to customize your myLinks will be added in a future update.
Your Dashboard
myUSF Dashboards are customized based on your role within the University of San Francisco (Student, Staff, Faculty, etc.). The announcements, events, and links that you see are dependent on your role and are custom tailored to you.
You can access your dashboard at any time by selecting your name in the top right corner of the screen to open a drop-down menu. Then select "Dashboard" to access your personalized dashboard.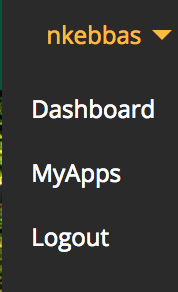 Top Apps and myLinks
At the top of your dashboard are your Top Apps, which allow you convenient access to popular USF applications, such as your email, self-service, and canvas. Top Apps are determined by your role in the university.
Right below the Top Apps is your set of personalized links, myLinks.  These links allow you to quickly access different sites, sections, and resources on myUSF.


Events
Also on your dashboard is an event slider, with links to feeds of on and off-campus events that are relevant to you as a student, faculty, or employee.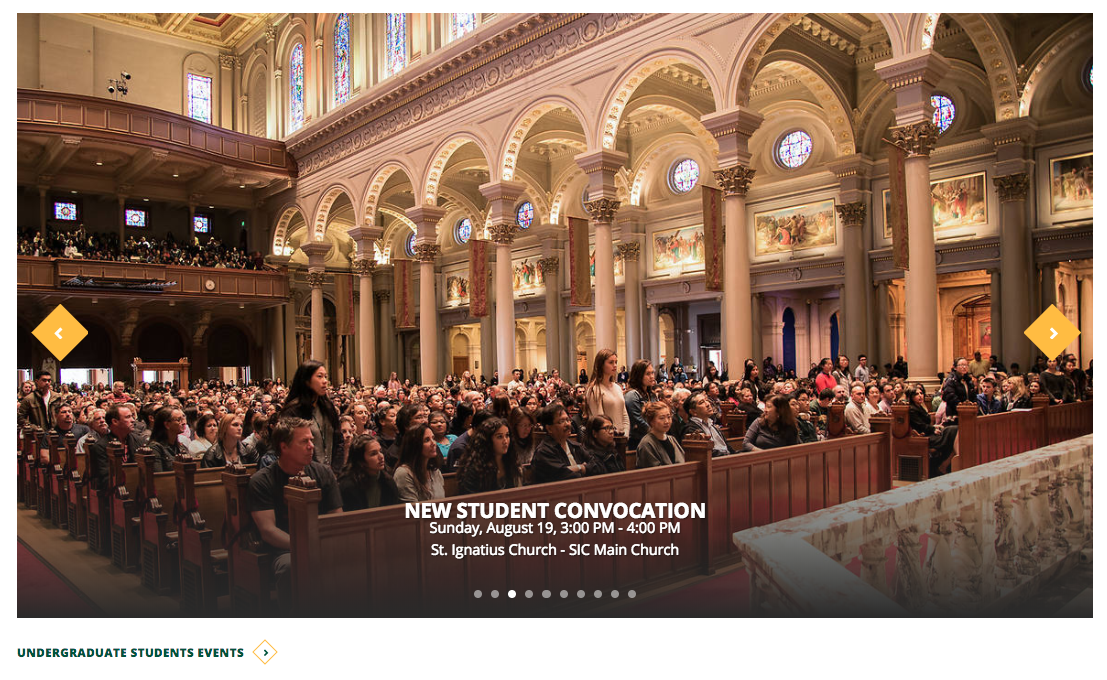 Announcements
Below your events are your announcements, which will further help you stay involved with what's going on both on and off campus.

My Apps - All the Other APplications Available to You
To access your entire list of applications:
First, ensure that you are logged into myUSF.  If you see your name in the top right corner of myUSF, then you are logged in.  If you are not logged in, there will be a button that says "Log In". Select that button to log in to myUSF.
Select your name in the top right corner of the screen to open a drop-down menu. Then select "My Apps" from the drop-down menu.
Common Issues
Compatibility Mode for Internet Explorer
To view myUSF correctly, we recommend that you turn off compatibility mode; however, some system users require compatibility mode on Internet Explorer to use tools like Xtender. You can easily toggle this mode on/off as needed. Here are the steps:
From the tools menu at the top of the browser, select 'Compatibility View settings'
If 'Display intranet sites in Compatibility View' is checked, click the checkbox to deselect
Please note: When using tools like Xtender, you will need to select the same checkbox
Additional Resources
Video Tutorials on how to access your dashboard are currently in the process of being made.
Have any questions? Let us know »