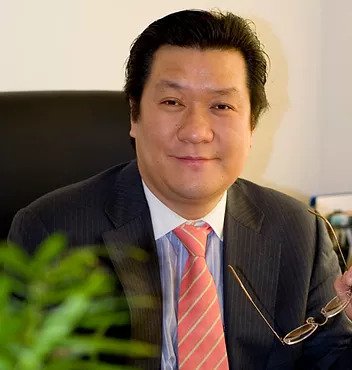 It is with deep sadness and a heavy heart that we inform you of the passing away of our colleague and friend Mr. Wayne Wang. We will miss him more than words can express.
Wayne was instrumental in the launch of the University of San Francisco Chinese Business Studies Initiative in 2014, the predecessor to the Center for Business Studies and Innovation in Asia-Pacific (CBSI), and served as the founding chairman of the CBSI Advisory Board. He continued to serve as a board member as the Center's focus expanded beyond just China, actively helping the Center fulfill its mission of building bridges that connect students, researchers, and Asia-Pacific business communities.
Wayne had a long, successful and honored international business career. He brought to USF and CBSI a passionate commitment to educating the next generation of business leaders and an extensive network of high-level business and government contacts across China, Europe and the United States. Over the years, he served as the founder, chairman and CEO of CDP Group Ltd., a large and innovative human resources company operating throughout China and Asia; the general partner of a US-China based private equity investment firm; an advisory board member for a Euro-China private equity fund; and in senior executive roles with multinational companies across the United States, Europe and China. He was also chairman of the European Chamber of Commerce China Human Resources Forum, an executive member of the Shanghai Services Federation, and a special advisor to the Shanghai Human Resources Consulting Association.
Wayne completed an Executive MBA Degree at the HEC Paris' School of Management in Jouy-en-Josas, France; dual Master of Science degrees in Computer Engineering and Statistics at the University of Iowa; and a Bachelor of Science in Computer Science degree at Fudan University in Shanghai, China. Among his many accolades were recognition as the "Outstanding Chinese Brand Builder of the Year" from the Chinese Brand Association, the "Global Economic Stimulus Prize" from the American Society for Human Resource Management, and the "Chinese Business Leader of the Year" award from the China Federation of Industrial Economics.
We extend our prayers and heartfelt condolences to Wayne's family and friends. Wayne will be fondly remembered for his warm heart, generous spirit, and charming smile. We are grateful for his life and support of the University of San Francisco.
Wayne passed away unexpectedly on February 15, 2023 after a brief illness. A memorial service celebrating Wayne's life was held on February 21st in Shanghai, China. Jeff Wu, CBSI's founding board member, spoke at Wayne's memorial on behalf of CBSI and USF.