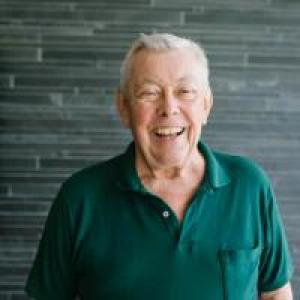 The Department of Theology and Religious Studies would like to invite the USF Community to a virtual Celebration of Life for Fr. Daniel Kendall, S.J. on Thursday, September 24, 2020, 11:30am - 12:30pm. Please join us in honoring and celebrating a beloved, long-time professor, department chair, colleague, mentor, and prolific author. Dan passed away last May 26, 2020. He was 81 years old.
Please register for this event here.
For more information,  please contact Mark Miller, Chair of Theology and Religious Studies at mtmiller2@usfca.edu. If you would like to give some brief remarks, please let Mark know by next Monday, September 21st.
Wednesday, Sep 16