Master in Migration Studies
Events
Book Launch & Reception
September 12th 5:30 - 7:30
To celebrate the publication of Christina Garcia Lopez, Director of USF Chican@-Latin@ Studies, Associate Professor's newest works.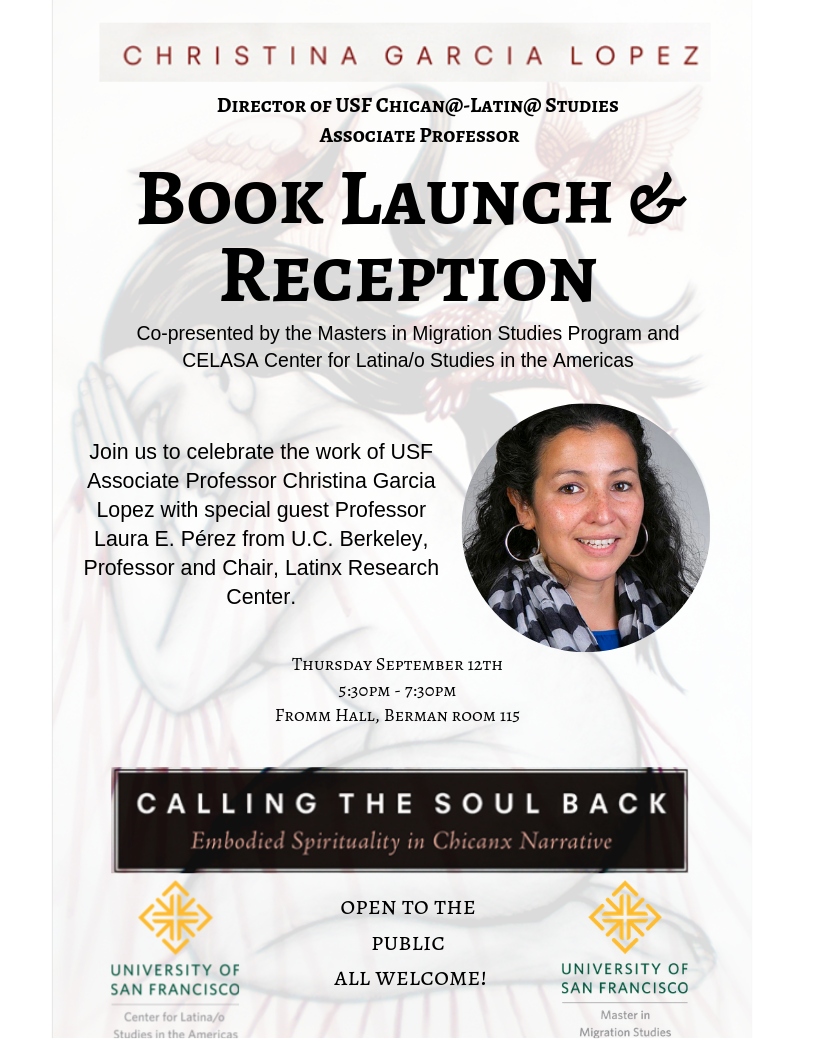 Master in Migration Studies Orientation
Our program orientation is scheduled for Thursday, August 15, 2019 from 1-6 pm. Attendance at the MIMS orientation is mandatory. The orientation will be held in Maier Room, Fromm Hall. More information will be sent closer to the date.
Day Trip
On Saturday, August 17, 2019, Master in Migration Studies students are invited to take a tour of Angel Island, an historic national landmark which once served as a US Bureau of Immigration inspection and detention facility. Details regarding the departure pier and time will be forthcoming.
Student Reception
A reception for Master in Migration Studies students, faculty, and staff will be held on Tuesday, August 20st. The reception will begin with a campus tour from 2 to 4:30pm, followed by refreshments and drinks from 4:30-6:30 pm in the Getty Study, Lo Schiavo Center.
Please check back for upcoming events.