Students
2019
Hamida Dahir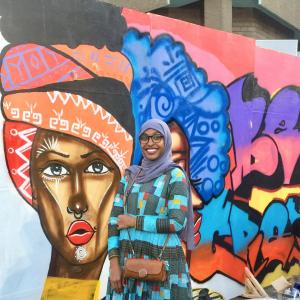 Hamjambo! My name is Hamida Dahir. I was born in Nairobi, Kenya and I partly grew up in Mogadishu, Somalia. I received my BA in International Relations from United States International University-Africa, which laid the foundation for my passion in humanitarian affairs and politics. 
As an undergraduate student in Nairobi, I found myself gravitating towards issues of human rights, gender equality, and migration. I experienced firsthand what recovery from war, poverty, and displacement could look like both from living in the Somali capital and across my work with international organizations in Nairobi. With time, I learnt to become a proponent of the peace that is necessitated after such chaos.
As James Baldwin said, "No label, no slogan, no party, no skin color, and no religion is more important than the human being." It's why we should bring our humanity to issues of immigration and refugees around the world and why I am excited to be at USF's Migration program.
Zefitret Molla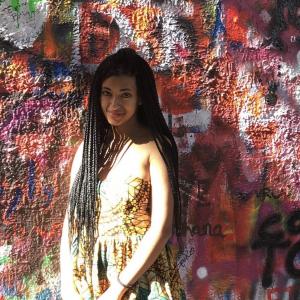 Hello, my name is Zefitret Molla and I'm 22 years old. I was born and raised in Addis Ababa,Ethiopia and moved to Lyon, France for college when I was 18. I graduated in June 2018 from the Université Jean Moulin Lyon III, where I double-majored in law and political sciences and earned a university diploma in American law. I moved to France in 2014, right at a time, when the humanitarian crisis had escalated, and thousands of refugees were arriving in Europe. Due to my own family's and my people's history with migration, I knew I needed to get involved any way that I could. I worked as an interpreter in English-French and Amharic - French for refugees and asylum-seekers. In addition, as a member of an intersectional feminist association at my university, I also worked on raising awareness on female genital mutilation, which affected the African diaspora in France and was also very common amongst the recent refugees who had arrived in France. I then moved to Washington D.C in July of 2018 and interned at Lutheran Social Services, a refugee resettlement agency. I currently serve as an AmeriCorps member in a middle school in San Antonio, Texas. Working at this program has made me realize how my students' families' immigration status affects them and their learning daily.
The MIMS program will prepare me for a career in advocacy and policy making in the field of immigration. I'm excited to join this program and meet the rest of the cohort.
Alicia Cuautle Velazquez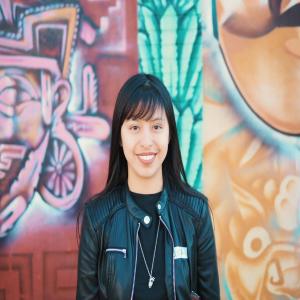 Alicia was born in Puebla, Mexico and moved to Berkeley, California at the age of 9. Alicia is currently a Deferred Action for Childhood Arrivals (DACA) recipient. During college, she participated in the 2016-2017 DreamSF Fellowship cohort. The fellowship offered Alicia an opportunity to intern at Mujeres Unidas y Activas (MUA), where she participated in projects that supported domestic worker's rights, immigrant's rights and domestic violence survivors. Alicia studied at San Francisco State University and graduated with a Bachelor's of science in Health Education in January 2018. After graduating, she began working at API Legal Outreach as an administrative legal assistant, where she helps clients access legal and social services in English and Spanish. Alicia plans to expand her knowledge and skills in the immigration field. Her motivation on pursuing a graduate degree on Migration Studies at the University of San Francisco is to conduct research on global migration issues and policies in the Bay Area. She aspires to write proposals backed by research to help improve the lives of migrant and refugee communities in the San Francisco Bay Area and in other parts of the world. 
Nicole LaPorte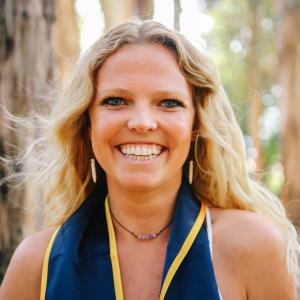 My name is Nicole LaPorte and I was born and raised in Santa Cruz, California. I received my BA from UC Berkeley in Development Studies with an academic emphasis on political economy in Latin America. My four years in university informed my understanding of the sustainable and ethical initiates that can be taken to address issues that vulnerable communities face around the globe. However it wasn't until I had the opportunity to work with refugee communities in Bangkok, Thailand that I redirected my studies into examining the divisive social, economic, environmental and political changes that displaces populations and the complex nature of such communities. As an undergraduate, I additionally worked at Oakland's International Rescue Committee, where I assisted individuals seeking asylum in applying for United States citizenship, family petitions and other immigration benefits.
Following my graduation last May, I gathered my cumulative experiences in the field and moved to a small town in Guatemala to support a social and economic development program at a local nonprofit. My fieldwork thus far has deepened my understanding of issues that historically displaced communities here continually face. While I am thankful for this authentic learning experience, I now feel ready for a new challenge, one that will equip me with a more effective apparatus through academia. At USF's Migration Studies program, I intend to analyze the progressive policy changes that can be implemented to combat migration related issues as well as the conditions under which displaced individuals can become financially self-sufficient, thereby offering positive developments to their host communities. I am very grateful for this opportunity and I look forward to working alongside my MIMS Cohort!
Dorisa Esparza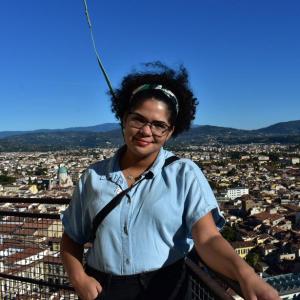 Dorisa Esparza's interest in migration studies is fueled by a combination of personal and academic experience. She was born and raised in lower Westchester, New York with roots in the Dominican Republic. During her childhood, she constantly traveled to the Dominican Republic, and she realized how her mother's decision to migrate to the United States impacted her identity.  When she married her husband, Oscar, she experienced how immigration policies can impact migrants' lives. Oscar was born in Mexico and came to the United States at the age of 5. She saw how he struggled to access opportunities because of his status. Dorisa's personal experience ignited a passion to learn more about immigration.
During her undergraduate education, she took any chance to learn more about immigration policies. Dorisa's projects reflected this eagerness, her senior capstone focused on the historical attitudes towards immigrants and the development of immigration policies within the United States. Eventually, Dorisa's goal is to become a human rights lawyer. But before she goes to law school, she wants to pursue a degree in migration studies. With a master's in migration studies she can further research how immigration policies violate migrants lives and eventually become a lawyer that advocates for them.
Sarah Beck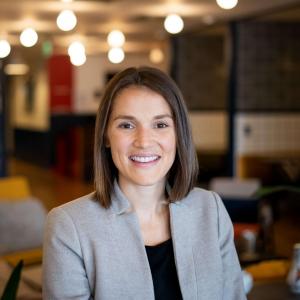 Sarah Ruszkowski Beck earned a bachelor's degree in Public Relations and Spanish at DePaul University in Chicago, Illinois. During her time in Chicago, she worked for the Office of Peace and Justice at the Archdiocese of Chicago. As an intern, Sarah promoted an initiative to teach Chicago youth about root causes of poverty and Catholic social teaching.
Following her undergraduate studies, she moved to Milwaukee, Wisconsin and worked at a social service agency that offered wraparound services to families who had recently immigrated to the United States. Since moving to the Bay Area in 2018, Sarah worked as the Communications Director at an elementary school before transitioning to her current role at the University of San Francisco (USF), where she works in the International Student and Scholar Services (ISSS) Department.
Sarah's background in communications, social services and immigration has led her to USF's Master in Migration Studies (MIMS) program. Following her studies, Sarah hopes to work in education, where she can foster an environment of hospitality, empathy and empowerment.
Daisy Byers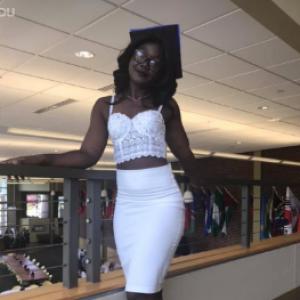 Hello, my name is Satiahlyn Leayealee Daisy Byers Tallawford, but everyone calls me Daisy. I am from Liberia originally, however, I have been in Indiana for the past eight years for school. I have an avid interest in developing and advancing policies that better address the needs of refugees and migrants worldwide, especially increasingly marginalized groups such as Internally Displaced Persons. This is why I am interested in pursuing a master in Migration Studies. I hope to devote my research to advancing and advocating for better laws and protections for those who find themselves helpless due to unbearable circumstances. I believe that extending my quest to pursue a masters degree in Migration Studies at the University of San Francisco will provide me the platform to conduct extensive research geared towards understanding the push and pull factors of global migration, the strict policies that surrounds asylum seeking, as well design innovative programs that will enlighten asylum seekers in the pursuit of a new home. Ultimately, I intend to create an organization that not only provides the necessary successful resettlement of refugees, but one that aids in the integration process after resettlement due to my personal journey to the U.S.
Jaehee Chong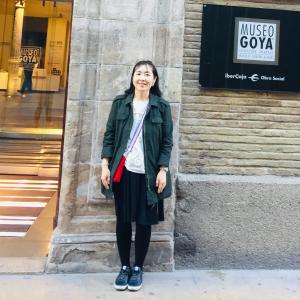 Hello, my name is Jaehee, I like drawing, traveling and music. My family and relatives work in the education field, so I grew up with a lot of teachers. I always truly believe learning is a lifelong process. After graduating from University of Science and Engineering with a Chemistry major in South Korea, I came to the U.S to continue higher education, but it was difficult to both study and work, and circumstances prevented me from finishing it.  While working at a cafe as an immigrant, I experienced many things and realized that education can change someone's entire life and that many immigrants and low-income families need more educational opportunities for a better life. Over time, the desire to help these people achieve their goals grew in me as did my eagerness to continue my education.
Currently, I am working at an immigration office in San Francisco, I plan to gain the best quality education and become skilled enough to offer services for immigrant families. I have come to realize that migration is important for innovation for global growth and modern American culture. I would like to better understand the complex and varied nature of forced migration and refugees and asylum seekers. Also, to share my life experience and strength with others as a member of the community with especially fragile statuses like the immigrant family and child. I am not good enough with my language skills of English and knowledge but, I will keep going to the next stage of my life with my new family at USF. I hope to enjoy Migration studies with you all.
Gabriela Martinez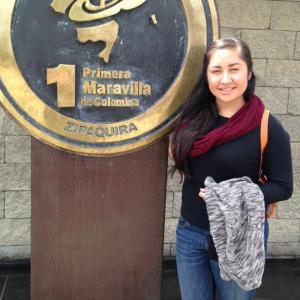 Hola! My name is Gabriela Martinez. I was born and raised in San Salvador, El Salvador. When I was 16 years old, I immigrated to the United States with my family and while settling in Oakland, I attended Oakland International High School (OIHS) -- a public high school in Oakland for newcomer immigrant and refugee youth -- as my first American school. During my time there, I received a lot of academic and personal support from teachers and staff and I was able to attend a four-year college right after graduation. I later graduated from San Francisco State University and obtained a Bachelor's Degree in International Relations with a minor in Latin American Studies.
Right after college, I went back to work at OIHS as an Administrative Assistant serving as the point person for students, teachers, families and community partners. I always knew that working there was the perfect opportunity for me to give back to the community that provided me with so much support.
It is through my own lived experience and work that I have seen the importance of supporting migrant youth and families and advocating for greater inclusion. Pursuing an MA in Migration Studies will equip me to be an advocate and resource for immigrant communities like those that I belong to and that I seek greater inclusion and justice for.
Maira Delgado Laurens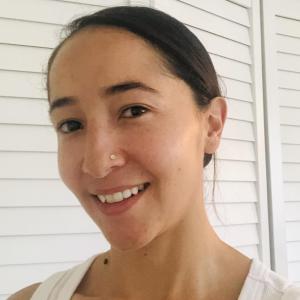 Hello! My name is Maira Delgado Laurens. I graduated from the University of California, Davis with a Bachelor's Degree in Sociology. While pursuing my bachelor's at UC Davis, I was able to learn about the impact that transnational migration has in the lives of migrants and the receiving societies. My academic training combined with my experience working in education and my personal immigration journey motivated me to further explore the connection between transnational migration and access to resources such as education.
As a student in the Migration Studies Program, I want to obtain a better understanding of the immigration system in the United States to explore the impact that immigration regulations and processes have on first and second generation Hispanic immigrants' educational attainment. My premise is that the constant marginalization and demonizing of Hispanic immigrants instigates fear and discourages them from pursuing enrollment in institutions of higher education. This lack of access to the education system is what enables and maintains the circles of poverty in which Hispanic immigrants are often embedded, further marginalizing and impeding them access to upward mobility opportunities. I'm really excited to begin this new chapter in my academic journey and I look forward to meeting other MIMS students and learn about their academic/career interests.
Rolando Diaz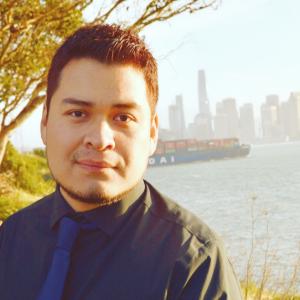 Hi! My name is Rolando Diaz, a native of Sacramento, California with roots from Puebla and Durango, Mexico. I received my BA in International Relations from San Francisco State University with a minor in Middle East and Islamic Studies in 2018. I currently work in Academic Affairs for SF State. 
My calling for migration studies comes from the idea that immigration advocacy is in my DNA. My grandmother advocated for refugees fleeing El Salvador's civil war as they were in transit to the US through Puebla, Mexico in the 1980s. Fast-forward a few decades to the Syrian refugee crisis, which motivated me to intern for the International Rescue Committee in order to make a small difference in a monumental crisis. It was at the IRC where I became fascinated in learning how refugees integrate into their new economic environment. I translated this fascination into my undergraduate studies.
My undergraduate research primarily focused on understanding the economic integration of refugees, particularly those from the Middle East who resettle in the US, Germany and France. I am excited to learn more about migration, and look forward to understanding more about migration's role in an ever-so growing global economy.
. 
As a first-generation immigrant Latinx the topic of immigration/migration is an important issue that needs to be highlighted. I want to use my privilege to be a stronger advocate, and continue to empower and educate immigrants. I'm excited to start this new journey at the University of San Francisco.
Maraika Kuipers-Sharsher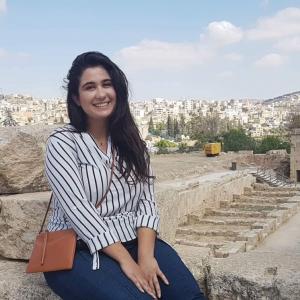 My name is Maraika Kuipers-Sharsher, I have a BA in philosophy pre-law with a minor in Middle East Studies from Fresno State University and want to pursue the MA in migration studies to be able to work on issues concerning refugees specifically from Palestine, Syria, and Iraq. As the daughter of Palestinian refugees, I have been taught to fight for freedoms that we tend to take for granted here in the US, like the freedom of movement and the freedom to feel safe in ones own home. I plan to move onto law school after my masters in hopes of becoming a refugee/ asylum lawyer. I take inspiration for my dreams from Edward Said and Mahmoud Darwish and I have a particular interest in orientalism, Islamic Studies, and comparative religion. It is so important when looking at migration that we look at factors such as colonialism, occupation, and  ethnic cleansing as these tend to be deciding factors for movement and a lot of the times forced movement. This degree will help better prepare me to serve migrant and refugee populations while living within the humanist principles that treat every human with dignity and respect.
Diana Tovar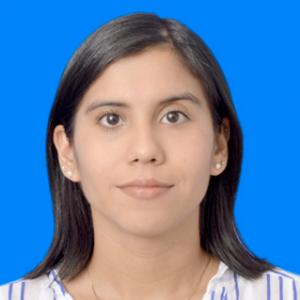 Born and raised in Colombia, Diana is a 24 year old international student who recently graduated from Universidad Santo Tomas with a BA degree in Government and International Relations. During the college years she focused on the topic of the Colombian internal armed conflict and the internationalization of the FARC-EP guerrilla as the main actor. She considers herself politically and socially active. Diana enjoys being a youth member of a Political Party in Colombia and volunteering at the Maria Luisa de Moreno International Foundation. In all these spaces she has had the opportunity not only to approach the victims of the conflict but also to the crude and difficult reality that Venezuelans are going through in Colombia and to be able to give them a hand.
During her free time she likes to run, go to the beach and learn Italian. Diana is very excited to be part of this program and have the opportunity to do so in one of the cities that allows us to understand the objective of the study due to its diversity and multiculturalism.
2018
Jorge Ambriz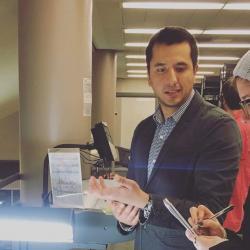 Hi, my name is Jorge Ambriz. An L.A. native, I attended Humboldt State University as a transfer student to pursue a degree in history. History was my way of answering the questions I had growing up, enabled me to find myself, and allowed me to engage a world without blindly following often erroneous (but widely accepted) narratives. Having spent the last few years in rural Humboldt County, I am excited to return to the city setting and engage in the issues of migration trends. 
I have a deep passion for education, and have been working for the past few years motivating and encouraging middle and high school students to consider higher education as a viable route post grade school. My student's struggles, similar to struggles I had to overcome, encouraged me to apply to the program, and I hope to contribute in easing social inequities using the skills and experience acquired through the Master's in Migration Studies program.
 
CAROLYN ARROYO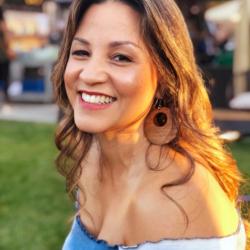 Hafa adai! My name is Carolyn Aflague Arroyo, Native Chamoru born and raised in the Bay Area with my roots from the island of Guahan (Guam).  I received my BA in Ethnic Studies from UC Berkeley which provided a solid foundation to understand the construction of race and the importance of learning the root causes of migration. I have spent over 20 years working in education, community outreach, and advocacy in the Bay Area which provided me with the opportunity to hear and learn from hundreds of migration stories.  
As a student in the Migration Studies program, I would like to bring visibility to the complex history of Pacific Island migration which often includes the dependent relationship with the United States, militarism, issues of climate change, indigenous rights, and the ways in which migration affects our identity, spirituality, and culture.  I am excited for this journey and look forward to meeting the rest of my MIMS cohort!
 
PAMELA BAEZ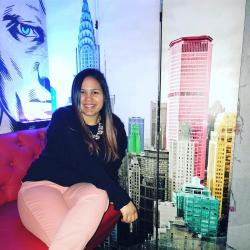 My name is Pamela Baez and I am 24 years old.  I was born in Dominican Republic and since the age of 6 I have been living in New York. Currently, I am a teacher for a non-profit organization called Cayuga Centers. This program helps unaccompanied minors find visas, go to school, re-unite with their sponsors and/or even be placed in the foster care system. I decided to continue my career path in California because of the bigger impact I know I can make over there.  
Moreover, my desire to pursue my Masters in Migration Studies are for several reasons. Working at my program has made me realize the big support undocumented children need. I have witnessed how the immigration system of the United States affect these kids psychologically and physically. Although I enjoy teaching, through my career development and facing similar adversities as these children has given me a great passion to make a difference.  
Fun facts:
- I am a sister of Lambda Theta Alpha Latin Sorority, Incorporated.
- I just became a Citizen of the United States this past September 2017.
 
VANESSA CERDÁ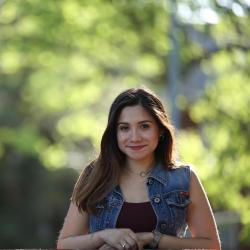 Vanessa Cerdá is a first-generation college-educated Latina who developed an interest in working with the immigrant community around the world because of her family history, academic coursework, and professional experience. She credits her social conscience to her parents who immigrated to the Fruitvale District in Oakland, California from Michoácan, México, and who turned their home into a, "Santuario," a temporary home for newly arrived immigrants. Their example fed her desire to help immigrant families as she applied her studies to increase social science proficiency. In college, she learned about the effect of legal status on a child's academic performance. Moreover, she took an active role to protect immigrants' basic human rights. In rural California, she collaborated in a research group to save health care services for migrant workers. She also advocated for sanctuary cities when she argued to the Davis City Council that it is in America's best interest to keep our communities safe from immigration enforcement agencies. In Spain, Vanessa empowered trafficking survivors to reintegrate into society through English courses and empowered them to live an independent life.
Shortly after college, Vanessa worked on high-profile trafficking cases at the San Francisco District Attorney's Office (SFDA) and subsequently for a specialized federal contractor providing case evaluations and at nonprofit called Centro Legal de la Raza in Oakland, California, where she provided legal services to immigrants. At Centro, Vanessa gained a new appreciation of the complexities of immigration law. Working with victims of crimes intensified her commitment to defend human rights. With the completion of a master in Migration Studies she is widening her research background. She spent the summer of 2018 in Germany doing research on refugees' services. 
Vanessa graduated from the University of California, Davis as part of the Dean's Honor List with a double major in Psychology and Spanish Literature. Vanessa wants to use her education and experience to inspire other Latinas to achieve high academic goals. Vanessa is a music lover who enjoys eating, hiking, traveling, learning new languages and spending time with her friends and family. She is known among her friends as "The Mexican Ambassador," due to her pride, love and appreciation to her Mexican culture and her willingness to share it with others.
 
Bentley Cornett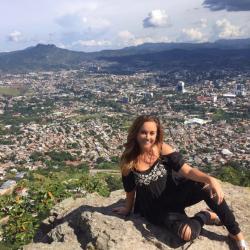 Hello! My name is Bentley Cornett and I am a 21-year-old recent Virginia Tech graduate. At Tech, I studied International Studies and Spanish. Following my time in the university, I spent one year volunteering in a rural Honduras children's home with a non-profit organization, Bilingual Education for Central America, serving as a third grade teacher. 
It was not until I was granted the opportunity to volunteer abroad that I truly understood the urgency many Central Americans feel to migrate. I had the opportunity to speak with many Hondurans about their personal experiences attempting trips North. Their stories astounded me, and I realized I needed to become more educated on these circumstances and learn how to advocate for more humane immigration policies in the United States. 
With a Masters in Migration Studies, I believe that I will be a stronger ally and advocate to my Central American counterparts. Further, it is of great importance to me that migrants from all around the world are not viewed through an exotic lens, but instead are viewed as the human beings that they are; people who simply want the best for themselves and their families. I look forward to meeting each of you and expanding my knowledge through this program. 
Jonathan Deras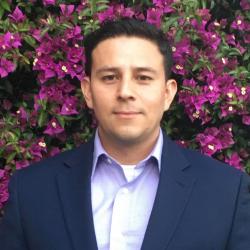 Jonathan Deras is a first-generation refugee from El Salvador. Due to the civil war, he immigrated to San Francisco when he was five years old.  At the age of seventeen, Deras joined the United States Marine Corps where he deployed twice. After his first deployment in Iraq, Deras pursued and received his U.S. citizenship.
After the Marine Corps, Deras attended College of Marin where he received an Associate in Liberal Arts with an Emphasis in Health and Behavioral Sciences. Deras then transferred to San Francisco State University and earned a BA in Sociology. Although Deras majored in Sociology, he focused his academic research on immigrants and took courses related to immigration and emigration. 
During his academic career, Deras maintained a dedicated background in community involvement. He volunteered at San Quentin State Prison, helped established a veteran organization, interned at Center for Domestic Peace, and became a Veteran representative for Marin County. The skills he gained are easily transferable towards the MIMS program.
 
Due to his personal experiences and travels, Deras decided to focus on immigration. He is excited to further his education and to join the MIMS program. Deras pursues a career that assists and empowers immigrants like him.
 
Buulo Emmanuel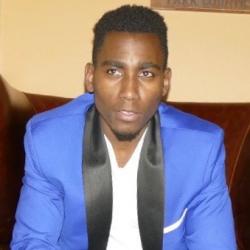 Buulo graduated with his B.A. in Criminal Justice from Medaille College in Buffalo, NY. While in school, he interned with the Buffalo Police Department in the Child Abuse Unit, and he also interned with the Northwest Buffalo Community Center, where he supervised and tutored youth. At Medaille College, he was selected for the Who's Who Among Students in American Universities and Colleges Award after showing dedication and commitment to hard work and excellence on the Medaille campus and in his community. Buulo's interest of pursuing a career in migration studies across international borders started in 2002 in the camp where his family was stationed after fleeing from the Democratic Republic of Congo to Tanzania because of a massacre that was conducted by the rebellion group. Buulo grew up in Tanzania watching the unspeakable actions of the authorities that abused their power and exploited people like his family who were already victims of massacre in their own country. As a child, Buulo had to wonder why someone would do such a thing and why no one took any action against them. As a result of this experience, Buulo wants to pursue his M.A. in Migration Studies at USF so he can assist refugees who flee their homeland to find a better quality of life. 
 
Linda Ereikat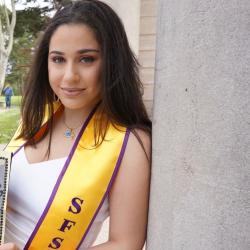 Linda Ereikat was born and raised in the San Francisco Bay Area and is originally from Abu Dis, Palestine. She graduated from San Francisco State University in 2018 with her BA in International Relations with a minor in Arab and Muslim Ethnicities and Diaspora Studies. Her academic focus has been predominantly US-Middle East relations, postcolonial theory, systemic oppression, and the increased repression of Arab and Muslim communities.
The daughter of Palestinian immigrants, Linda has been organizing since her early teens. She began organizing with AROC's Arab Youth Organization (AYO!) in 2011. She then became a leader of the General Union of Palestinian Students (GUPS) at SFSU in 2014. She is now the Administrative Coordinator for the Arab Resource and Organizing Center (AROC), an organization that provides free legal immigration services and empowerment for the Arab and Muslim community through organizing in the Bay Area. Linda is passionate about serving the community and fighting for self-determination and liberation, both in our communities and homelands. Linda hopes to continue defending and fighting for immigrant communities through a transformative social justice perspective.
 
Joseph Kramer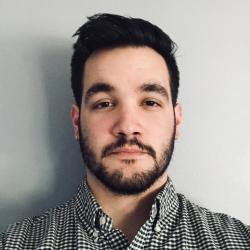 The origin of my interest in Migration Studies lies in my roots. Being the son of a Puerto Rican mother and Jewish-German father my link to the migration of my ancestors has been strong since I was young. 
My undergraduate studies were focused on the practice of journalism. During my time as a journalist I had the opportunity to communicate and tell the stories of many in my community that live as recent immigrants, both documented and undocumented, from countries such as Mexico, Bolivia, Peru and Guatemala. 
I hope to continue my work as a journalist, in an attempt to help build a bridge of empathy between those looking to build a life here in the United States and those who have called this country home for many years. By building this bridge I believe that we will be on the right track to shaping progressive policy. This degree will allow me to take my pre-existing language and writing skills and hyper focus them into a mechanism for change in a country that so desperately needs it.
Erika landa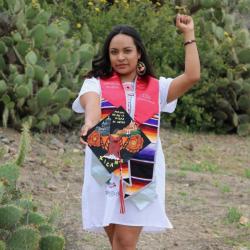 Hello, my name is Erika Landa Sarmiento. I was born in Puebla, Mexico and brought to this country at the age of three. I recently received my Bachelor of Arts in Chicanx Studies from California State University, Channel Islands. Throughout my undergraduate experience I had the opportunity to learn more about my own culture and my ancestors. I carry the resiliency of my ancestors through Danza Mexica and traditional practices. I chose this program specifically, because it allows me to combine all aspects of my identity. As a DACA recipient and a danzante. I have had the opportunity to bring into academia the experiences of migration from indigenous perspectives to contemporary perspectives. Migration to me goes beyond geographical and human placement, but also the use of our natural resources as well. In the future I would love to work in education, public policy, or a non-profit. I am passionate about teaching the youth about our culture, to cure our souls. I am excited and honored to be a part of this program. 
In Lak'ech 
 
KENNY LEE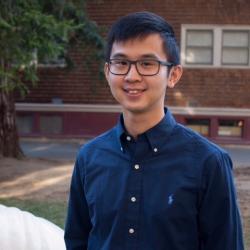 My name is Kenny Lee. I finished my undergraduate degree at UC Davis with a history degree and two minors in education and Japanese. I study history because I find learning the legacy of past very interesting. My favorite topics of interest are education and immigration and the intersection between these two themes.
I hope to graduate and go on a Ph.D. in education and learn about the implication of unauthorized migration for children and their development. I hope to start a non-profit organization to investigate how API communities in the Bay Area view undocumented APIs and what are ways that they can do to help undocumented individuals feel valued and recognized in their community, especially in school settings.
I like to volunteer at after school programs, play guitar, participate in community events, and hang out with my friends when I am not studying. I am very excited to be part of MIMS 2020 Cohort, and I look forward in meeting with you all!
 
DAVID LINHARES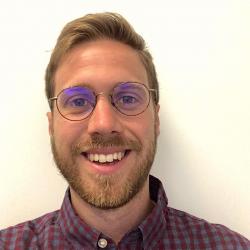 Originally from St. Louis, Missouri, David is excited to begin the Masters in Migration Studies this Fall with his cohort. He attended Truman State University in northeastern Missouri, where he earned Bachelor's of Arts in both Sociology and the Spanish Language. During his undergraduate years, he was involved in English and Spanish language tutoring to students and adult learners as well as environmental campaigns on campus. Upon graduation, David taught English to Business professionals in Santiago de Chile. For the past four years David has worked in Public Education, serving two years as an Americorps volunteer and two years as a Community School Coordinator in an elementary school in Redwood City, which serves primarily Spanish speaking immigrant families. He is passionate about community development and language learning. In his free time, he enjoys connecting with nature and water, exploring neighborhoods and working on artistic projects.  
 
SAM MABRUK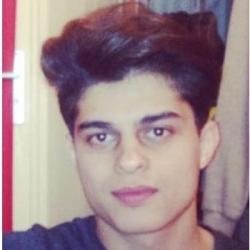 Sam Mabruk has been working on issues related to political and social development. 
Over the last few years, he has worked on different development programs with the Middle East Partnership Initiative (MEPI) at the United States Embassy in Tripoli. He has been coordinating development efforts with both implementing partners and other donors to ensure the effective execution of development programs and projects. In addition, he has played a central role in planning, designing, and implementing development programs, as well as monitoring and evaluating these programs to avoid any unintended consequences in the future. 
Prior to his work with MEPI, he worked as a program officer at the National Democratic Institute (NDI) in Libya. At NDI, he supported the management of a number of projects under the governance program. He also worked with Oxford Research International and was involved in a number of civil society projects and initiatives. 
Sam Mabruk holds an MSc in International Development from the University of Birmingham. He speaks Arabic, English and French. 
KEN NISHIKATA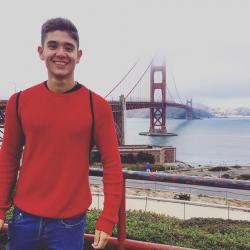 I was eleven years old when my mother got held at gunpoint at a stoplight in Honduras. Because I never want to feel so powerless, I work out twice a day (although it's hard to tell) in order to protect those who I love.
My name is Ken Nishikata, I was born in Tokyo, Japan on January 16, 1996. My mother is from Honduras and my father is from Japan. When I was two years old, my family moved to Honduras. I spent my childhood in the capital, Tegucigalpa for a total of eleven years.
My interests consist of volunteering and playing tennis. I worked and volunteered in Asian countries as well as El Salvador and Honduras with the aim to provide aid to necessitated communities. Because I have seen the hardships of those who live in poverty and the things they have to do in order to survive, I am keen to build the expertise needed to flourish the lives of those who strive to earn a living and support their families. As a student of USF pursuing a Master's degree in Migration Studies, I hope to work together as a class in order to create a positive impact to the controversial topic of migration in today's world. 
2017
Lisa Anderson
Lisa Beth Anderson began life as part of the Mennonite diaspora in California's Central Valley. After earning a degree in intercultural communication, Lisa authored a children's book about working through loss and a creativity-cultivating curriculum for young readers sponsored by Compassion International and World Vision that was published in seven languages.
Lisa's research and publishing projects have allowed her to call Chicago, Old San Juan, Manarola, San Francisco, and Mexico City home at turns and have facilitated her advocacy work with homeless youth, survivors of domestic abuse, and various local food initiatives. Her collaboration with Voice of Witness and globally-oriented nonprofits inspired the launch of her photographic studio, In Good Company, which comes alongside organizations worldwide to tell their stories visually.
She is thrilled to be part of this year's MIMS cohort. She's excited for the opportunity it will allow her to explore the way human flourishing can be facilitated in migrant communities and the ways in which it will allow her to more ardently/articulately/artfully shake her fist at the current administration. She will continue to work as the University of San Francisco's photographer while she pursues her master's in migration studies.
Flavio Bravo
Born and raised in Phoenix, AZ, Flavio Bravo is a recent graduate of Loyola University Chicago where he received his bachelor's in philosophy of social justice & political science with a minor in Latin American & Latina/o Studies. As a sophomore, Flavio served as an intern with Catholic Charities of Chicago's Immigrant Survivors Project where he helped undocumented immigrants who are victims of violent crimes gain legal immigration status in the United States. During his junior year, while serving as Student Body President, Flavio collaborated with others to create the Magis Scholarship Fund for undocumented students who demonstrate financial need but do not have access to federal financial aid.
Upon graduating from Loyola, Flavio returned to Phoenix to participate in a year of postgraduate service with Brophy College Preparatory's Alumni Service Corps program where he teaches Christian Ethics & Morality and leads monthly delegations of students, faculty, and staff to the Kino Border Initiative in Nogales, Sonora, Mexico.
While pursuing his master's in migration studies at the University of San Francisco, Flavio will also be serving at the Oakland Catholic Worker assisting with their guest accompaniment program.
Luis Canett
Luis Canett, a McNair scholar, recently graduated from California State University, Monterey Bay (CSUMB) department of social behavioral sciences with a concentration in cultural anthropology. Luis was born in Tijuana, Mexico and moved to San Diego, CA in his early teen years. His passion for research fueled by his life experience as a migrant lead him to work at the Undergraduate Research Opportunities Center (UROC), a program that prepares students for graduate studies. During his time at CSUMB, Luis participated in two summers of ethnographic and oral history research in Bonar, Spain. His capstone project, La Querencia: An Anthropological study on Place, Identity, and Industrial Heritage, documented the narratives and stories of the dying coal industry in Spain. Subsequently, Luis presented his capstone project at the Oral History Association (OHA). Now, Luis is returning to his hometown, Tijuana, to study the integration process of Haitian refugees.
Esmeralda Cardona
I was born and raised in the Eastern Coachella Valley, CA, located a few miles away from the U.S-Mexico border. Coming from an agricultural, working family, my parents always encouraged me to pursue higher education. I graduated from UC Santa Cruz in 2015 with a Spanish and Latin American and Latino Studies degree. My mother's work with children as a primary school teacher has inspired me to be an educator. After graduating from UC Santa Cruz, I worked at East Palo Alto Charter School as an instructional aide and after school educator. The majority of students I worked with are likewise, children of migrants. Aside from working at EPACS, I also worked in a nonprofit organization in the San Jose community. The organization, Sunday Friends, empowers families to break the cycle of poverty by educating them through workshops and hands-on learning. Some of my research interests include: women and child migration, the U.S-Mexico border, and drug trade across international borders. I am excited to learn and grow as a researcher and scholar through the Migration Studies program.
Nik Evasco
Nik Evasco comes to the University of San Francisco as an experienced nonprofit professional, international ESL teacher and tutor, and graduate of The George Washington University in Washington, D.C. While attending GW, Nik received a degree in International Affairs and concentrated on international development, contemporary cultures and societies, and cross-cultural communication. During his undergraduate studies, he worked with Sister Cities International on educational exchanges and people oriented programming, and later was a Sister Cities researcher focusing on developmental impact in Africa. Following graduation, he taught English as a Second Language with the South Korean public school system in Daegu, Korea. Upon returning to the US, Nik moved to the Bay Area and began working with WestEd, an education research agency, in Oakland, California. Now Nik is excited to join the 2017 master's in migration studies cohort at USF to tie together his personal, familial story of migration to his desire to shape humane, domestic and international policy. In addition to his career experience and goals, Nik tries to be involved with the international, political, and education communities through work with Organizing for Action, Refugee Transition, and Bay Area MigraWatch. Nik Evasco is a native of the Tidewater area of Virginia.
Marina Garcia
Marina Garcia joins the MIMS program this fall as a Board of Immigration Appeals Accredited Representative at Centro Legal de la Raza in Oakland. As a senior staff member on Centro Legal's Immigrant Youth Project, Marina works primarily with unaccompanied minors who are seeking asylum and other forms of relief from deportation before the Immigration Courts and U.S. Citizenship & Immigration Services. She has helped numerous clients gain asylum through her role as a representative and earlier, as a paralegal.
Throughout her academic and professional career, Marina has been dedicated to empowering youth and Latino communities. Prior to joining Centro Legal, Marina worked as an ESL and art teacher in Buenos Aires, Argentina; where she painted a mural highlighting the importance of bilingualism with her students. She also spearheaded a bilingual literacy program at the Boys and Girls Club in Santa Cruz to address the educational needs of the Latino immigrant community.
Marina graduated cum laude from Cal State University Monterey Bay where she double majored in global studies and visual and public art and was selected as a student leader through the Service Learning Institute. In this role, Marina became involved with the migrant farm worker community in Soledad and focused her capstone project on this work.
As a second generation Chicana from California, Marina has a longstanding awareness of and interest in understanding migration. She looks forward to expanding her knowledge on this timely subject through the MIMS Program.
Nancy Giesel
Nancy Giesel is a recent graduate from Wittenberg University in Ohio, where she majored in international studies and Spanish. During college, she studied abroad for 6 months in Buenos Aires, Argentina and also did a semester in Washington, DC working in immigrant advocacy and legal aid. There, she got to use her Spanish to advocate for immigrant families in need of assistance. This is what sparked her interest in migration issues. She now works in Baltimore, Maryland doing refugee resettlement with the International Rescue Committee. She is excited to move to San Francisco and continue her studies in migration issues and especially to live in Mexico. Her hobbies include hiking, traveling, pottery and reading.
Nancy Haro
I have lived my entire life in Inglewood, California and am the eldest daughter of Mexican immigrants. I am a recent graduate of Long Beach State University with dual degrees in Chicana/o Latina/o Studies and International Studies, as well as a minor in Spanish. I am particularly interested in the integration of immigrant youth. During my time in Long Beach State, I was Co-President of the Chicana/o Latina/o Studies Student Association where I worked with my peers to maintain a safe space for students to engage in open dialogue. In the fall of 2016, I interned at Santa Ana Unidos Boxing Gym where kids as young as 5 were given a space to enjoy recreational activities, receive tutoring, and learn to engage in their community. For my senior research project, I conducted oral histories with parents of immigrant youth because I wanted people to have the opportunity to be in charge of their own narratives. I believe ethnographic research is of utmost importance to understand the nuances of immigration and hope to expand my research skills and continue to help my community and others like it.
Karen Larke
My interest in migration studies is a true culmination of my experiences. Being from Sacramento, CA, I was exposed to many different communities, many of whom were once pushed out of their home countries in one way or another. I studied International Relations at UC Davis as an undergrad, with a focus on Africa and the Middle East. During and after college I was lucky to get involved in volunteering and interning with local NGOs who supported various refugee and immigration programs in the US. After college I was determined to live abroad and gain experience teaching. I moved to Japan in 2014 and worked as an English teacher there for almost 2 years. Of all my experiences my time in Japan is what really inspired me to study migration on a deeper academic level. I thought I was able to empathize fully with immigrants through my interactions with them over the years but not until I was myself an outsider could I truly relate. I am excited to gain a wider perspective on migration studies while honing in on my own particular interests in education and culture.
Lisa Marquez
Lisa Marquez grew up in South Texas only a two hour drive from the border. Immigration has always been a prevalent issue while growing up, especially being a second generation immigrant on her father's side. Her mother is Tejana and grew up as a migrant worker. This upbringing has given Marquez the passion and drive to better understand the immigration community crossing the border between Mexico and Texas.
Her understanding of migration on a global scale expanded after attaining her undergraduate at Chaminade University of Honolulu. She met people from immigrant communities coming from all over the Pacific Ocean and Asia. Marquez devoted her time to understanding the immigrant communities by mentoring and tutoring Micronesian immigrant children. She also tutored elderly Chinese immigrants to learn the English and civic skills necessary to become citizens. Over the years she saw the discrimination Micronesians in Hawaii received and was motivated to go more in depth on this topic. This led her to do her qualitative senior thesis research paper about the stereotypes of Micronesians in Hawaii and why they exist. Marquez is now dedicated to helping Latino immigrants through research.
Norma Orozco
My name is Norma Angelica Orozco. I am the daughter of Mexican immigrants born and raised in rural Northern California. I grew up in a mixed status and being the only citizen in my extended family, I have always been aware of that privilege. I grew up in and out of immigration court. I have been translating legal paperwork as well as meetings with immigration attorneys since elementary school. I learned about USF this summer while I was working a study abroad program called Semester at Sea. When I looked into USF's mission and values I became excited about academia again, when I found the master's in migration studies program, I knew it was where I wanted and needed to be. As a global citizen, the issues around migration go beyond my personal connection to them. I am hungry to learn more about migration in a global context. I am beyond excited to embark on this journey with you all look forward to getting to know each and every one of you.
Corie Schwabenland
Corie Schwabenland Garcia recently graduated from the University of San Francisco with a bachelor's in psychology and several years' experience as a Research Assistant in USF's Foster Care Research Group (FCRG), an organization dedicated to studying the well-being of current and former foster youth. While at FCRG, Corie co-authored its "Foster Youth Perspectives" survey, a rare piece of research designed to examine youths' experiences with mental health care from their own firsthand accounts, and not those of clinicians or social workers. As a Nicaraguan-American herself born to an immigrant parent (hi Mom!), Corie hopes to combine her family history with her research experience, and conduct her own research on the perceptions of (and access to) mental health services within Central American migrant communities. She firmly believes in equitable access to mental health care and hopes someday to be a clinical psychologist providing it. Corie continues to volunteer with FCRG as Assistant Lab Manager, and now trains new Research Assistants in the group's many projects.
Valeria Vera
Valeria, a first generation Mexican immigrant, was raised in Tijuana and San Diego, and has traveled, lived, and studied in various countries. She received a Bachelor of Arts degree in International Studies from the University of San Francisco in 2015, graduating cum laude, with departmental honors and Dean's Honors, and was awarded the Ralph Lane Peace and Justice Award. Valeria focused her empirical undergraduate senior thesis on the subject of migrant women's experiences of abuse in the US immigration detention system. She has spent the last two years at the Law Office of Robert B. Jobe, where she assists asylum seekers in advocating to empower themselves. Valeria's experiences have solidified the desire to continue empowering and improving the lives of those whose voices are muted through law and policy.
Valeria is delighted to be a part of the master's in migration studies program as she continues to fight for the rights of immigrants, women, children, and the LGBTQ communities. She hopes to continue empowering immigrants and refugees in the future as an attorney or for a larger international organization.
2016
Eric Beasley
My name is Eric Beasley. I am originally from McAlester, OK. At the age of 17, I moved to Oklahoma City, OK to attend college. I completed 4 semesters, then I enlisted in the U.S. Army. I attended the Defense Language Institute Foreign Language Center and trained to become an Intelligence Analyst focusing on the Middle East and North Africa.
I have had some experiences and education that I believe have prepared me to do well in this program. At DLIFLC, all of my professors were brilliant scholars who immigrated to the United States from the Middle East and North Africa. They offered me their viewpoints and educated me on the implications that migrants face when assimilating into a new society. We had many discussions, lectures, case studies, and immersions that taught us about people who are less fortunate who do not flee their homeland by choice, rather by necessity to distance themselves from war and persecution.
Additionally, when I was deployed in Afghanistan, I saw the difficulties some of those people faced and how borders prevented them from free movement, yet facilitated the movement of arms and combatants. Furthermore, my undergraduate capstone experience focused on colonialism and the historical reasons for the crises we see today that cause conflict and mass immigration.
Nora Castaneda
Born in Nayarit, Mexico, but raised in the United States, Nora Castaneda along with her mother, moved to the state of Washington at an early age. Growing up in the Yakima Valley, Nora has been committed and engaged in serving her Latino community. Nora graduated from Western Washington University in 2015, with a bachelor's degree in political science and a minor in international studies. Through her thesis work in environmental injustice and immigration, and Mexico's educational system and brain drain, Nora became dedicated in her furthering her studies in the human migration field. Nora has been a community advocate for One America, a nonprofit organization dedicated to building power within the immigrant community. Along with a group of students, Nora rallied for the passage of the Dream Act in the state of Washington, back in 2013. She has then been selected as a Western Washington University Leadership scholar and served as program coordinator for Western Washington University's Leader Corps program. Nora later became involved in the Northwest Immigrant Rights Project; Washington state's nonprofit immigration law firm. Currently, Nora serves as an AmeriCorps and Community Health Corps member at Yakima Valley Farm Worker's Clinic, and Children's Village; an organization dedicated to providing healthcare to children with special needs.
Karina Castro
Karina Castro is a Los Angeles-born scholar and educator. As the child of Central American immigrants, Karina was inspired at an early age by her parents' struggles and triumphs. Her academic and advocacy work have focused on Latin American and Latino issues as a result: among other endeavors, she has been active in the movement to close the School of the Americas, tutored the children of immigrants, and worked with immigration attorneys both in LA and the Bay Area. Her research interests include health care, education, the US-Mexico border and US foreign policy, issues she has been fortunate to study in San Salvador, El Salvador and Córdoba, Argentina. Karina holds degrees in Latin American and international studies from the University of San Francisco.
Rita Ewing
In June 2016 Rita Ewing completed her Peace Corps service in Indonesia as an Education and Community Development Adviser. The twenty-seven month commitment focused on working with local counterparts to improve English teaching methodology. During her service Ewing successfully executed four secondary projects that emphasized empowerment through education with special focus to spread awareness against the dangers of sex trafficking.
Prior to her work with Peace Corps, Ewing worked in Wilmington, Delaware as an ESL/EL Civics and Spanish GED Instructor with the organization, The Latin American Community Center. Her primary focus at the LACC was to teach life empowering skills centered on the communicative approach to help aid in effective immigration into U.S. society.
Ewing gained experience working with children from low-income areas in Buenos Aires, Argentina. Through the organization, Voluntarios Sin Fronteras, she focused on extra-curricular English education to help students gain advantageous life skills. By working with UNICEF/TECHO, Ewing aided in the surveying of youths to help garner perceptions on their quality of life.
Ewing is from Wilmington, Delaware. She has bachelor's degrees in Spanish and international relations with a concentration in foreign policy and specialization in Latin America from the University of Delaware in Newark, Delaware. She was a member of the National Society of Collegiate Scholars and awarded to the Dean's List throughout her time at the University of Delaware.
Michell Figueroa
Michell Figueroa is a Gilman Scholar, graduating with a degree in social and behavioral science with a concentration in cultural anthropology from California State University, Monterey Bay. Michell has conducted ethnographic research in the Spanish rural town of Boñar, studying the economic and cultural impacts of the European Union on rural communities. She is currently working under the mentorship of Dr. Juan Jose Gutierrez as a research assistant in the Spanish in Salinas Valley project documenting the evolution of the Spanish language in children of Spanish-speaking migrants. Her personal research interests fall under the realm of culture, gender, identity, and race. She was able to explore her research interests a bit more in her senior project centered on the concept of negritude among migrant Afro-Mexican women in the United States. It was her senior project that finally led her to this migration program. Studying migration is very dear to Michell's heart, which is why she is extremely proud and excited to embark on this new academic journey in the master's in migration studies program at USF.
Kathryn Gaines
I graduated from USF with a bachelor's in media studies and a minor in film studies. I had always been fascinated by visual arts, but my year abroad at the University of Cape Town exposed me to a more meaningful way to express that interest. In Cape Town, I began working with asylum seekers and refugees from all over Africa, becoming invested in their struggles and their stories.
After graduation, I began working in community outreach for PBS, utilizing educational media to benefit underserved students and educators. This led me to manage a grassroots educational organization in Eastern Uganda where my interest in non-Western perspectives and education grew together. After realizing the globally unifying power of media, and the empowering nature of self-representation in production, I am looking forward to researching the roles that education and media play in creating social change for displaced communities while shifting popular perspectives on migration.
Nadia Hajjar
Hi there! I'm ecstatic to be pursuing a master's in migration studies at the University of San Francisco. I graduated from Dickinson College with a degree in Italian studies. My commitment and desire to pursue this field started when I participated in a Mediterranean Migration Mosaic program that focused on migration into Italy. During this term and fieldwork, I was able to learn about some of the hardships migrants and refugees encounter throughout their journey to Italy. The people I met during my fieldwork made a lasting impression in my heart that made me want to dedicate my education and career to bettering the lives of migrants and displaced people. Specifically, I'm interested in learning and researching more about the migrant situation in Europe, policy, human trafficking and violence against migrant women and children.
Andrea Portillo
My name is Andrea Portillo and I am a recent graduate of Mount Holyoke College. I graduated with an International Relations major, and a Latin American Studies minor. As a first generation college student and the daughter of two Mexican immigrants the topic of immigration/migration has always been a very personal one for not only my family but my community as well. I grew up hearing the stories of family members and friends who came into this country "illegally", searching for opportunity. I remember many of my friends in high school having to decide whether or not they could apply to college, though they were great students and more than qualified. These experiences fueled my desire to change the way we talk about immigration in this country. While in college I quickly learned that the issues faced in my community were issues that immigrants/ migrants faced all around the world. From refugees, to asylum seekers, to internally displaced people, to the millions of people who migrate in search of work. These communities challenge and bring about questions that I am excited to tackle and learn more about.
Vanessa Saldivar
Vanessa Saldivar received her bachelor's in social work from Concordia University in Portland, Oregon. Since graduating she has worked for nonprofit organizations that serve vulnerable populations, especially the Latino community. Prior to her current position, she worked for the American Immigration Lawyers Association (AILA), coordinating pro bono legal defense for Central American women and children detained in New Mexico and Texas The experience of working with families seeking protection in the United States solidified her interest in global migration and fueled a passion for serving displaced peoples. She currently works at the USF School of Law Immigration & Deportation Defense Clinic. The clinic provides pro bono legal representation to women with children and unaccompanied children seeking asylum and Special Immigrant Juvenile status. Vanessa was born in Tlachichila, Mexico and grew up in rural Oregon. Her favorite pastimes include snowboarding and practicing yoga.
Melanie Shelton
I attended Kenyon College, where I graduated in 2013 with a bachelor's in Spanish and anthropology. While at Kenyon, I pursued my passion for labor justice through community organizing, worked as an assistant Spanish teacher, and studied abroad in Argentina and Costa Rica. My education in Spanish and anthropology inspired me to pursue a career in social justice with an ethnographic and international perspective, leading me to serve at a migrant shelter in El Paso, Texas. During this time, I worked to support asylum seekers, undocumented immigrants, and immigrants being held in the custody of Immigration and Customs Enforcement. I then returned to my home state of Maine, where I lived and worked in a rural community with a high population of migrant farmworkers. Through the Maine Migrant Education Program, I served migrant families as an educator and family advocate. I currently work as a literacy intervention tutor for elementary school students in San Francisco.
Maria Silva
Maria Silva grew up in Nogales, Mexico; a border town neighboring Nogales, Arizona. She commuted to school (K-12) in Arizona, thus growing up with a bicultural understanding of the world as well as exposure to two very different political, economic and education systems.
Maria has a strong background in community-based work locally and abroad. Before earning her degree, she led an education program in an indigenous village in the Copper Canyon of Mexico. This experience first exposed her to the complex issues surrounding migration; specifically related to indigenous youth leaving rural villages to live in urban centers. Maria went on to acquire a degree in sociology at the University of San Diego (USD) with minors in international relations and peace and justice studies. Throughout her college career she led Migrant Outreach, a Program that provides various services to the migrant community of San Diego.
Currently, Maria works as Assistant Director of Community Engagement in the Mulvaney Center for Community, Awareness and Social Action at USD. Most of her time is dedicated to building relationships with community partners in order to create meaningful experiences for faculty and students to engage in. Maria also leads the center's Border Immersion Program, through which the USD community is invited to join and gain a better understanding of the U.S.-Mexico border region.