Why MSP?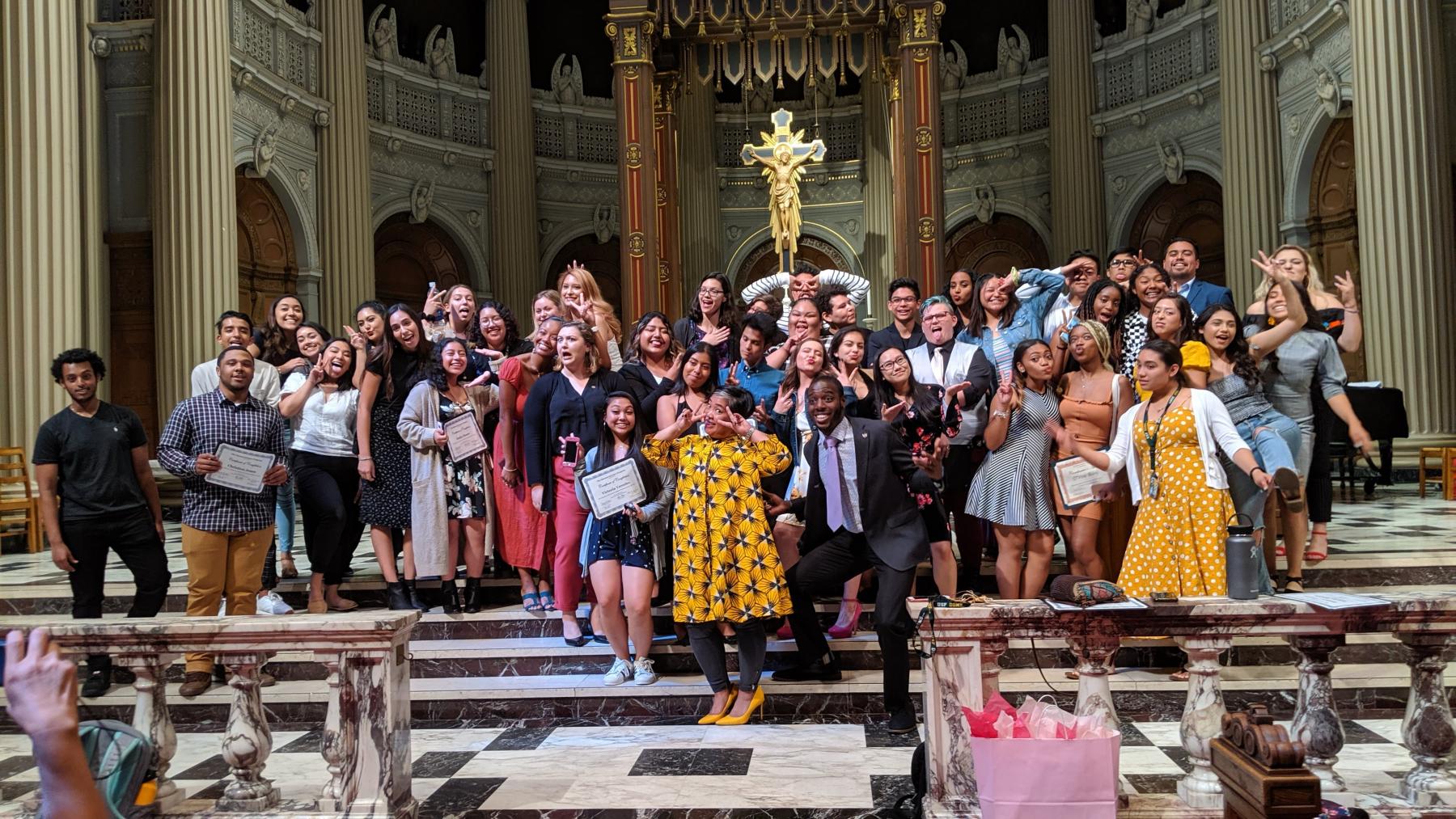 I didn't mind giving up my last 2 weeks and after experiencing it, I wouldn't have minded giving up a whole MONTH for the program. I met some really awesome and interesting people I never would have thought to talk to and I have MSP and its members to thank for that.
Keren P., MSP '14
---
Through MSP, I built confidence, a support system, but most importantly a family that helped me transition to college as a first-generation student.
Selene E., MSP '15
---
We are the writers of our own life story. The MSP program is the perfect opportunity to organize your table of contents. This program is truly a blessing, you have everything to gain and nothing to lose!
Joe A., Peer Mentor '08, '09
---
I think the academics prepared me the most for college level classes. I felt like the professors graded very hard, but fair. It definitely opened my eyes to realizing that this was no longer high school.
Easton M., MSP '12
---
Being in the Muscat Scholars Program was both a rewarding experience and a grateful opportunity. There couldn't have been a better way to start off my next phase here at USF.
Pete Hernandez MSP '13
---
MSP allowed me to gain a head start in my college career by surrounding me with a community of peers, professors, and USF faculty that gave me the necessary skills and strength to succeed".
Mercedes R., MSP '05
---
Without MSP I wouldn't have so many friends and I would be lost around the campus. MSP took away all the incoming freshmen stress. After MSP I felt comfortable getting around the campus and whatnot. I recommend MSP to anyone offered the chance to participate.
Anonymous, MSP '12
---
Amazing! I feel totally comfortable on campus here at USF. I have started a network of support in all the areas of my life and feel ready to take on college!
Delia B., MSP '14
---
I am so glad that I did MSP, and MSP has truly changed my college experience. Going into the program I honestly didn't like the idea of giving up my last two weeks of summer that I had with my friends back home. But as soon as I arrived and started the MSP program I was so glad that I came. Through MSP I truly found my second family and best friends. I LOVE MSP!
Dahlia H., MSP '12
---
MSP helped me get through the hard part of transitioning from my life at home to my life at college. It was the best decision I ever made and I am so happy that I was apart of this experience.
Nicole U., MSP '13