Vendors
Dorm Room Movers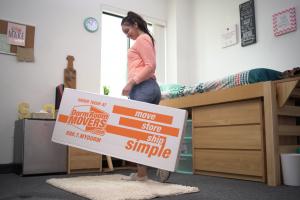 Dorm Room Movers can help you with your stuff this summer so you can focus on what really matters, college!
This is how easy it is: They send you boxes and tape. You pack - that's it. Their movers will pick up your items, store them while you're away, and deliver everything back to you when you return! Dorm Room Movers can also ship boxes home or wherever you need them.
Register now and join over 50,000 students that have made life easier for themselves and their parents by leaving storage & shipping to Dorm Room Movers!
No stress because:
They send you boxes and tape to pack.
Picked-up and delivered by professional movers.
$100 insurance per box or unboxed item.
Climate-protected storage and 24/7 security.
BBB A+ accredited.
Collegiate Concepts Inc.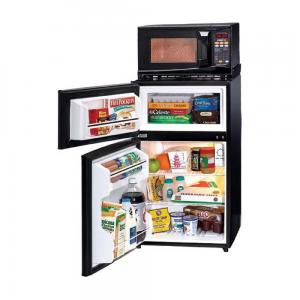 Collegiate Concepts rents out the Microfridge® with Safe Plug® to students living on-campus. Students who order this item, which is a microwave and mini fridge in one, by August 1, will be able to have it delivered to their room assignment by move-in day. Please visit the company's website to rent this product and read more information. 
On-Campus Marketing (OCM)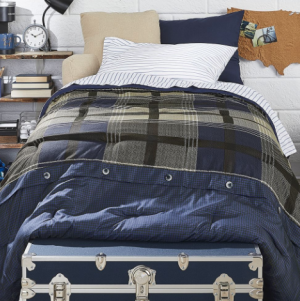 The Residence Hall Association (RHA) works with On-Campus Marketing (OCM) to provide a linens and care package service for residents in order to raise funds for leadership development and programming in the halls. You may have received direct mail and/or emails from OCM already! Read more about their offerings and place an order through the OCM website.  If you have any questions/concerns about your order, you can contact OCM directly at their customer service line at 1-866-847-7365. They are open Monday to Friday from 8:00 a.m. to 11:00 p.m. ET and Saturday to Sunday from 9:00 a.m. 6:00 p.m. ET. You can also reach out to them via email at customerservice@ocm.com. 
GradGuard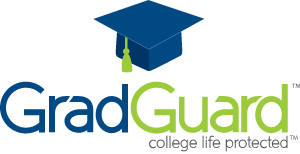 GradGuard offers renters insurance to USF students who would like to protect their belongings, such as laptops, smartphones, and other belongings. Renters insurance is offered to students via the housing application, but students may also sign up at the link provided.
GradGuard also offers tuition insurance to students. With tuition insurance, students would be able to refund up to 100% of their tuition and fees in the event of a medical withdrawal.