Meet the Team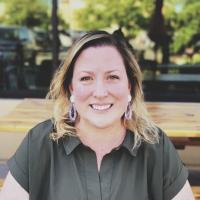 Marie Dutton (she/her/hers)
Director, Pre-Health Professions Advising
EDUCATION
Master of Science in Education, Higher Education Management, University of Pennsylvania
Bachelor of Arts in Sociology, University of California, Santa Barbara
Associate of Arts, Santa Rosa Junior College
About me
Year started at USF: 2018
Where I am from: Sonoma County, CA
I LOVE animals and have a 3 year old rescue pup named Pip and regularly volunteer for animal causes.
I started yoga in the past year and enjoy practicing regularly.
I am an avid college basketball fan and have been following the University of Arizona Wildcats for many, many years. 
Being in or around water makes me happy. 
FAVORITE QUOTE: "Every storm runs out of rain"- Maya Angelou
MY FAVORITE PLACES IN SF: The Presidio, Chrissy Field and Cumaica Coffee on Clement Street.
CONTACT ME
Pre-Health Peer Advisors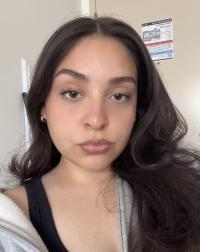 Valentina Oseguera (She/her/hers)
Biology Major 
About me
Year started at USF: 2022
Where I am From: Kansas City, Missouri 
The ocean is my favorite place to visit and will never get tired of going. 
I have played soccer since I was little and will always want to play if you ask.
I have a blind dog who I adopted as a senior and he is my best friend. 
I love going to theme parks, especially Universal Studios Halloween Horror Nights.
FAVORITE QUOTE: "If Only you Knew How Little I Really Know about the Things that Matter" - Call Me By Your Name
MY FAVORITE PLACES IN SF: Pho Cafe in Daly City, Ocean Beach, Golden Gate Park, Sausalito 
CONTACT ME
Email: Voseguera2@dons.usfca.edu