USF Rooms
Here we describe USF classroom technologies and configuration options to provide more information for room requests.
Classroom Technology Levels
Level 1 Plus: Presentation Classroom
These classrooms provide a Mac Laptop and an LCD projector for the presenter. The Mac laptop is configured to allow booting from Mac OS or Windows. Rooms also provide wired and wireless internet access, a DVD/VHS player, speakers with volume control, and adjustable lighting. VGA cables are provided for Faculty who prefer to use their own laptops for presentations. Rooms marked with an * are also provided with an HDMI cable for use with personal laptops.
 
Level 2: Multimedia Presentation Classroom
These rooms provide a lectern equipped with a Mac Mini computer that allows booting from Mac OS or Windows. The room includes an LCD projector, adjustable lighting, wireless internet access and controls for source selection and volume control. DVD playback is supported through the installed computer. VGA and HDMI cables are also provided for Faculty who prefer to use their own laptops for presentations. Most rooms are equipped with an AppleTV for wireless AV connectivity from Apple devices.
 
Level 3: Multimedia Classroom with Lecture Capture
Level 3 rooms are Smart Classrooms with lecture capture capabilities added. These rooms add a video camera, microphones and a capture appliance to the configuration. The current lecture capture standard is Echo360, which provides streaming media recordings of classroom lectures.
 
Level 4: Collaborative/Demonstration Classroom
These lab-style classrooms provide at least Level 1 Plus Smart Classroom functionality, plus networked desktop or laptop computers for each station in the classroom.
 
Level 5: Active Learning Classroom
Includes all the standard presentation technology and adds flexible student furniture to help support and facilitate Active Learning pedagogies in these rooms.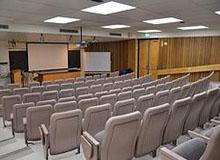 Cowell 106: Capacity 120, Level 1+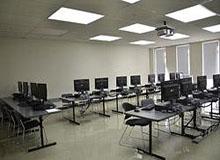 Cowell 216: Capacity 20, Level 4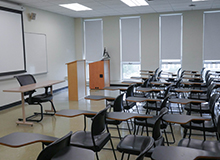 Cowell 314: Capacity 40, Level 2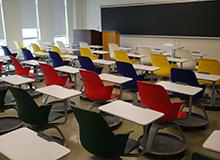 Cowell 317: Capacity 60, Level 2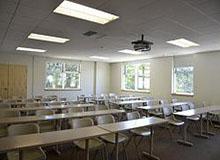 Cowell 417: Capacity 40, Level 1+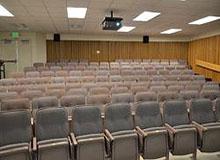 Cowell 107: Capacity 120, Level 2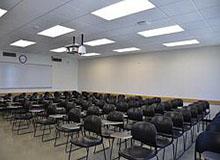 Cowell 312: Capacity 80, Level 3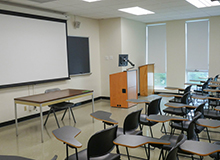 Cowell 315: Capacity 45, Level 2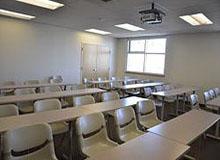 Cowell 413: Capacity 31, Level 1+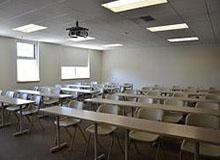 Cowell 418: Capacity 40, Level 1+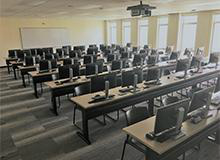 Cowell 214: Capacity 56, Level 4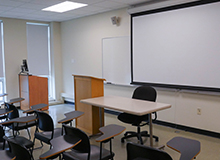 Cowell 313: Capacity 45, Level 2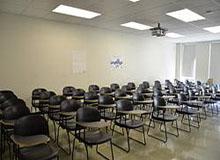 Cowell 316: Capacity 50, Level 2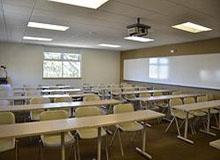 Cowell 414: Capacity 40, Level 1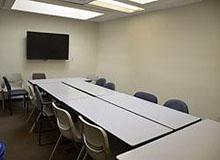 Cowell 419: Capacity 12, Level 1+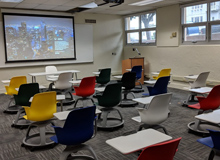 Education 006: Capacity 24, Level 5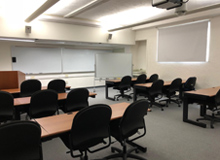 Education 010: Capacity 18, Level 3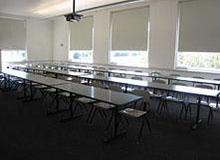 Education 101: Capacity 42, Level 1+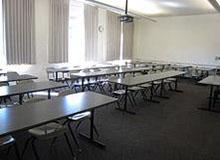 Education 102: Capacity 42, Level 1+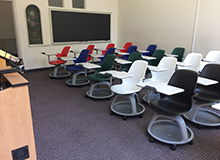 Education 103: Capacity 24, Level 2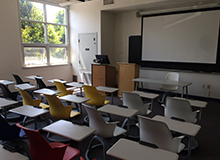 Education 104: Capacity 24, Level 2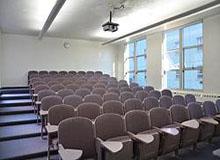 Education 110: Capacity 72, Level 2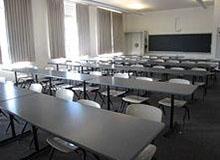 Education 201: Capacity 51, Level 3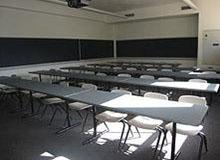 Education 203: Capacity 42, Level 1+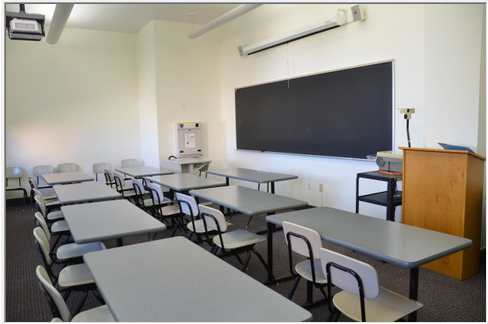 Education 302: Capacity 24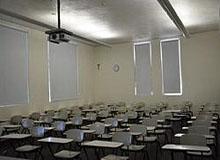 Education 306: Capacity 54, Level 1+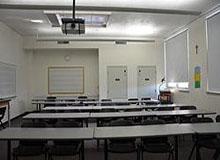 Education 307: Capacity 24, Level 1+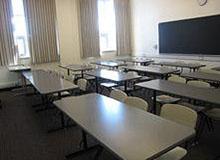 Education 308: Capacity 24, Level 1+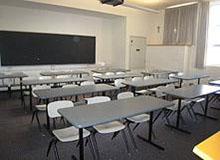 Education 309: Capacity 24, Level 1+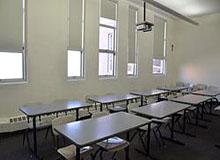 Education 310: Capacity 24, Level 1+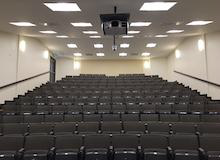 Harney G56: Capacity 157, Level 3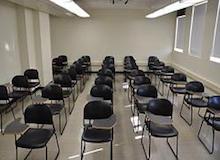 Harney 509: Capacity 38, Level 1+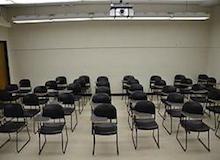 Harney G75: Capacity 40, Level 1+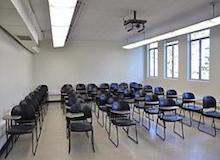 Harney 430: Capacity 42, Level 1+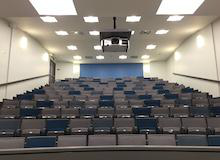 Harney 136: Capacity 156, Level 2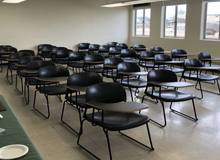 Harney 435: Capacity 38, Level 1+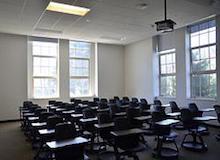 Kalmanovitz 111: Capacity 40, Level 2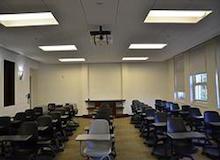 Kalmanovitz 172: Capacity 38, Level 2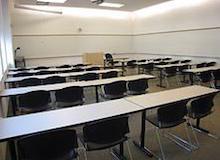 Kalmanovitz 267: Capacity 40, Level 2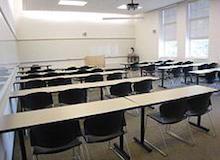 Kalmanovitz 367: Capacity 40, Level 2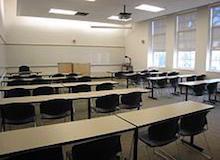 Kalmanovitz 163: Capacity 40, Level 2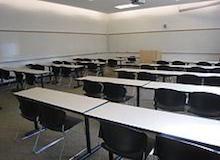 Kalmanovitz 211: Capacity 40, Level 2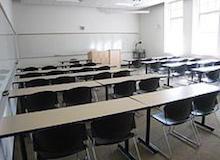 Kalmanovitz 311: Capacity 40, Level 2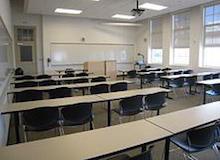 Kalmanovitz 167: Capacity 40, Level 2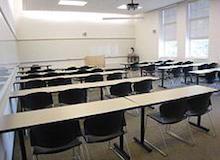 Kalmanovitz 263: Capacity 40, Level 2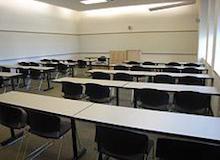 Kalmanovitz 363: Capacity 40, Level 2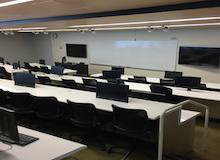 Lo Schiavo G12: Capacity 28, Level 4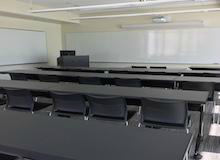 Lo Schiavo 210: Capacity 30, Level 3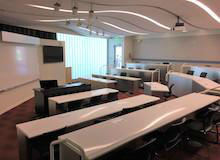 Lo Schiavo 103: Capacity 40, Level 4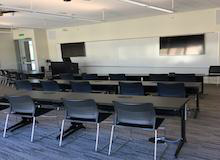 Lo Schiavo 303: Capacity 30, Level 4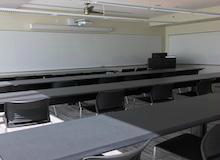 Lo Schiavo 209: Capacity 29, Level 3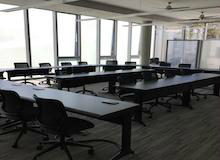 Lo Schiavo 307: Capacity 40, Level 1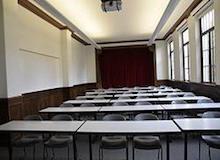 Lone Mountain 140: Capacity 32, Level 1+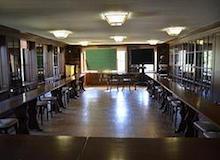 Lone Mountain 147: Capacity 22, Level 1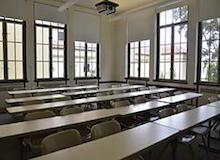 Lone Mountain 241A: Capacity 30, Level 1+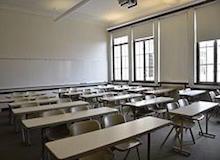 Lone Mountain 244B: Capacity 36, Level 1+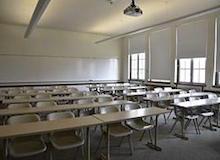 Lone Mountain 344: Capacity 42, Level 2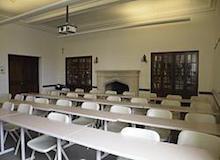 Lone Mountain 346B: Capacity 30, Level 1+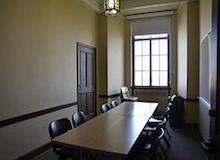 Lone Mountain 351C: Capacity 8, Level 0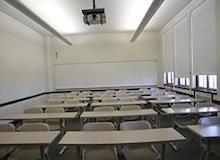 Lone Mountain 355: Capacity 36, Level 1+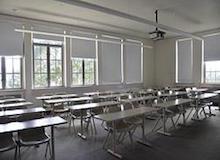 Lone Mountain 358: Capacity 38, Level 2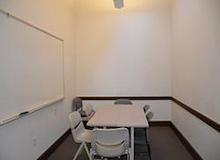 Lone Mountain 363C: Capacity 4, Level 0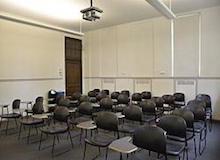 Lone Mountain 141A: Capacity 30, Level 1+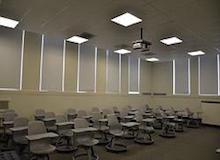 Lone Mountain 151: Capacity 28, Level 1+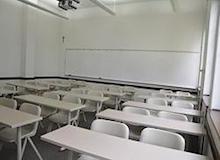 Lone Mountain 241B: Capacity 30, Level 1+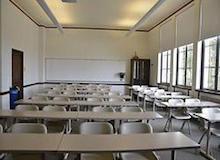 Lone Mountain 245: Capacity 40, Level 2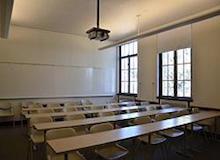 Lone Mountain 345: Capacity 30, Level 1+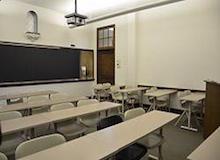 Lone Mountain 350: Capacity 24, Level 1+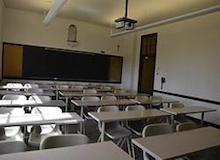 Lone Mountain 352: Capacity 30, Level 1+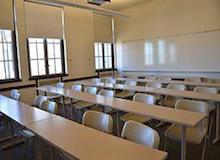 Lone Mountain 357: Capacity 30, Level 1+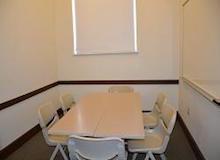 Lone Mountain 358C: Capacity 4, Level 0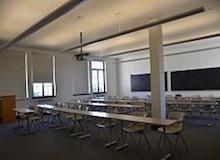 Lone Mountain 365: Capacity 36, Level 1+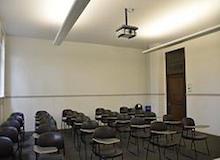 Lone Mountain 141B: Capacity 30, Level 1+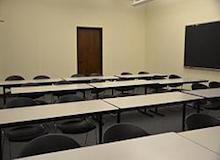 Lone Mountain 152: Capacity 26, Level 1+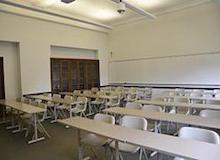 Lone Mountain 244A: Capacity 42, Level 3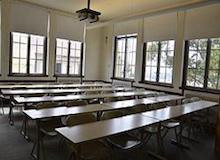 Lone Mountain 343: Capacity 30, Level 1+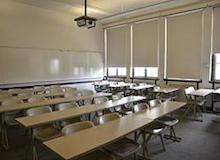 Lone Mountain 346A: Capacity 30, Level 1+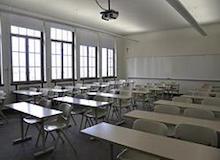 Lone Mountain 351: Capacity 42, Level 3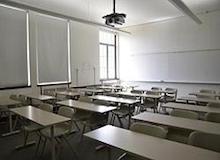 Lone Mountain 354: Capacity 30, Level 1+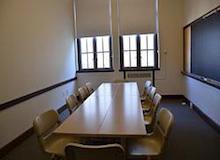 Lone Mountain 357C: Capacity 8, Level 0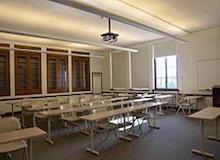 Lone Mountain 363: Capacity 48, Level 1+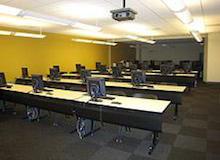 Malloy 102: Capacity 33, Level 4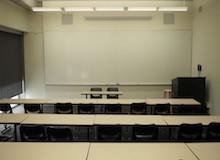 Malloy 129: Capacity 30, Level 2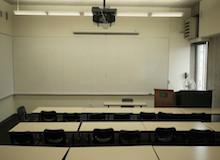 Malloy 122: Capacity 40, Level 2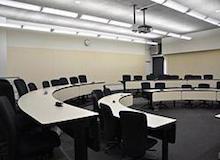 Malloy LL4: Capacity 40, Level 3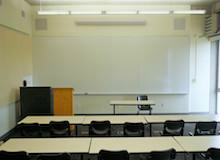 Malloy 126: Capacity 30, Level 2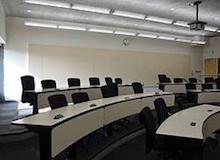 Malloy LL5: Capacity 40, Level 2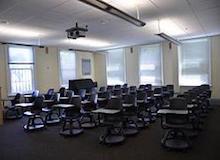 281 Masonic 122: Capacity 36, Level 1+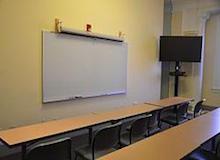 281 Masonic 227: Capacity 12, Level 1+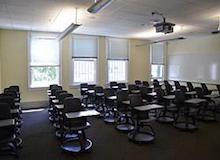 281 Masonic 123: Capacity 36, Level 1+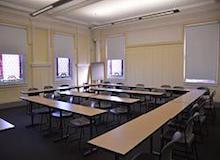 281 Masonic 228: Capacity 32, Level 2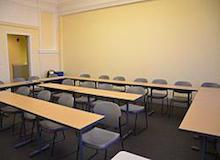 281 Masonic 226: Capacity 24, Level 1+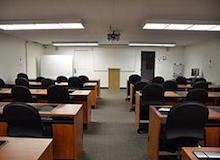 Lone Mountain Rossi Lab B01: Capacity 40, Level 4