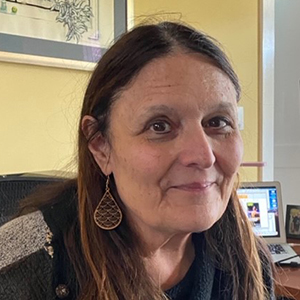 Dear colleagues,
I am saddened to share the news that Dr. Margaret Levine, part-time faculty in the School of Nursing and Health Professions, passed away peacefully on August 26, 2020 after a brief illness. Margaret taught at the Santa Rosa and Pleasanton campuses, and received the Beyond the Hilltop award in 2019 for her extraordinary service. Among her many contributions to the USF community, Margaret was instrumental in supporting USF students at the Santa Rosa campus during the fires in 2017. Margaret was also a major contributor to the 2019 Bay Area Border Relief Holiday Drive sponsored by USF Pleasanton Campus students, faculty and staff.
Letters of condolence may be sent to Margaret's husband Dan, and children Samara and Jed, at the following address:
The Levine Family
1445 Nye St.
San Rafael, CA 94901
The School of Nursing and Health Professions is planning a virtual memorial service. More information will be shared as available.
On behalf of the University community, I offer my sincere condolences to the Levine family and Margaret's many students, colleagues and friends.
Sincerely,
Julie Dowd  
Director, University Ministry
Friday, Aug 28