Bicycling Information
Public Safety Operational Hours Update
Please note our office is currently working remotely due to University compliance with San Francisco's COVID-19 Shelter-in-place mandate so some instructions may have changed. If you have any questions please email us at parking@usfca.edu.
If you require immediate assistance, please contact Public Safety Dispatch at 415-422-4201 or dispatcher@usfca.edu.
BIKE RACKS:
USF has approximately 60 bike racks around campus. The location of the bike racks can be found on our campus parking map. It is prohibited to secure a bicycle to anything other than a bicycle rack or to anything in an area that isn't designated by a proper bicycle parking sign. Please review the bicycle parking policy for more information regarding bicycle parking. For tips on bicycle theft prevention, click here.
BIKE ROUTE MAPS:
Google maps: Plan your bike route with Google maps by clicking on "Bicycling" on the menu. Selecting this option will show dedicated bike lanes (light green lines), bicycle friendly roads (dotted green lines), and trails (dark green lines).  
511 Bicycle Trip Planner: Select the Bicycling Trip icon on the trip planner, and enter your starting location and destination. 
An interactive tool to help you find the best bike route to your destination.
Regional Bicycle Route Maps: View PDF maps of regional bicycle routes in the East Bay, South Bay, and North Bay. 
BIKE SHARE: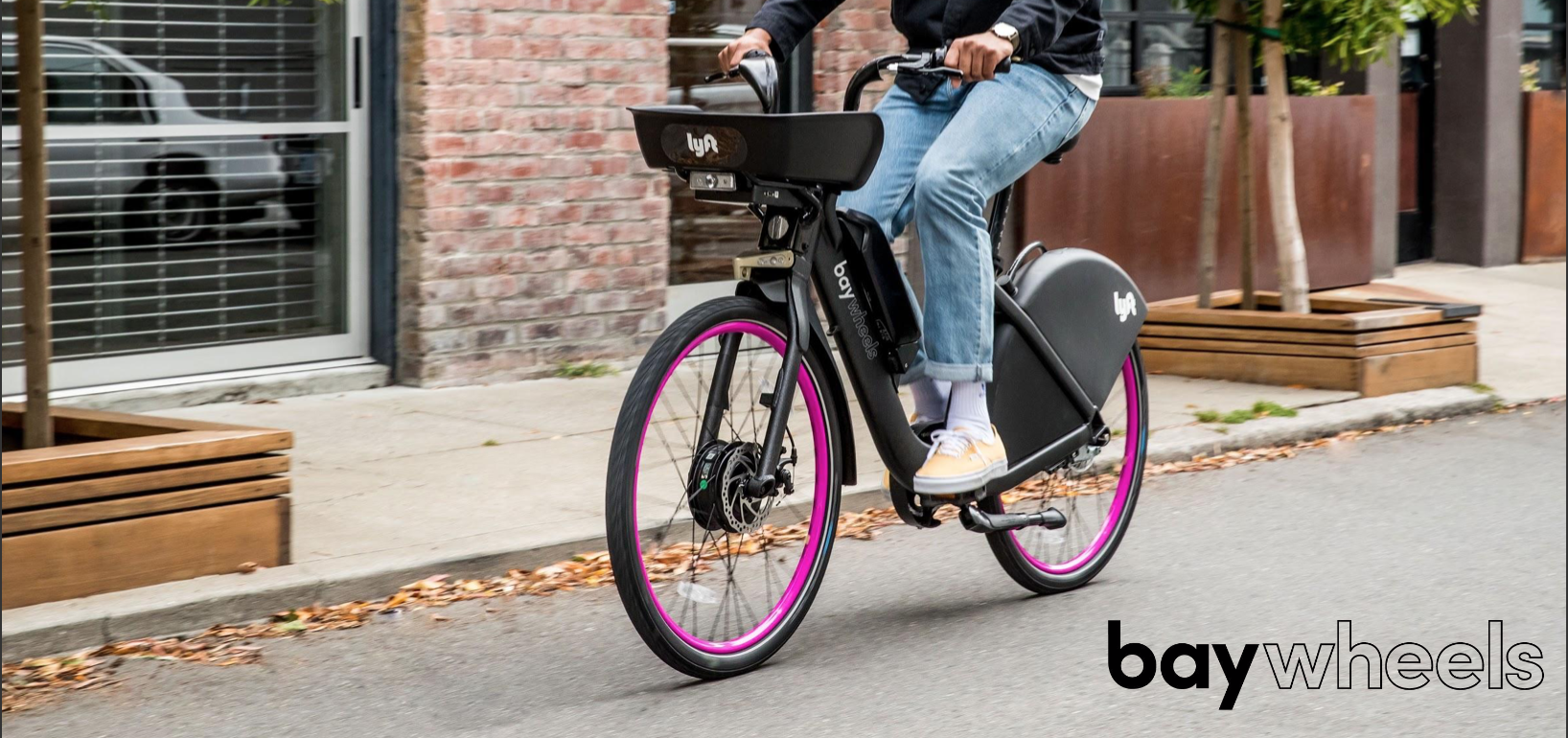 There are several Bay Wheels stations near the USF campus. The closest stations are in the following locations:
Masonic Ave. at Turk Blvd. in front of the 281 Masonic building
Parker Ave. at McAllister St. adjacent to Negoesco Stadium
Bay Wheels Student Discount 
USF students are eligible for discounted monthly memberships for Bay Wheels! Students can pay a discounted rate of $13/month for unlimited rides up to 45 minutes across San Francisco, San Jose, and the East Bay. 
Apply for a discounted monthly membership. 
Bay Wheels EMPLOYEE DISCOUNT
USF employees are eligible for a discounted annual membership for Bay Wheels! USF Employees can pay a discounted rate of $124/year for unlimited rides up to 45 minutes across San Francisco, San Jose, and the East Bay.
Apply for a discounted annual membership. Please email us for the program code if you would like to apply or renew your discounted annual membership.
BICYCLE SAFETY:
BIKES ON TRANSIT:
Please review the following policies on abandoned bicycles on campus: