Student Leadership Awards
The Division of Student Life annually recognizes undergraduate and graduate students for outstanding leadership through a variety of awards that are presented at the annual Student Leadership Awards Ceremony. The awards ceremony is open to students, faculty, staff, alumni, family, friends, and affiliates.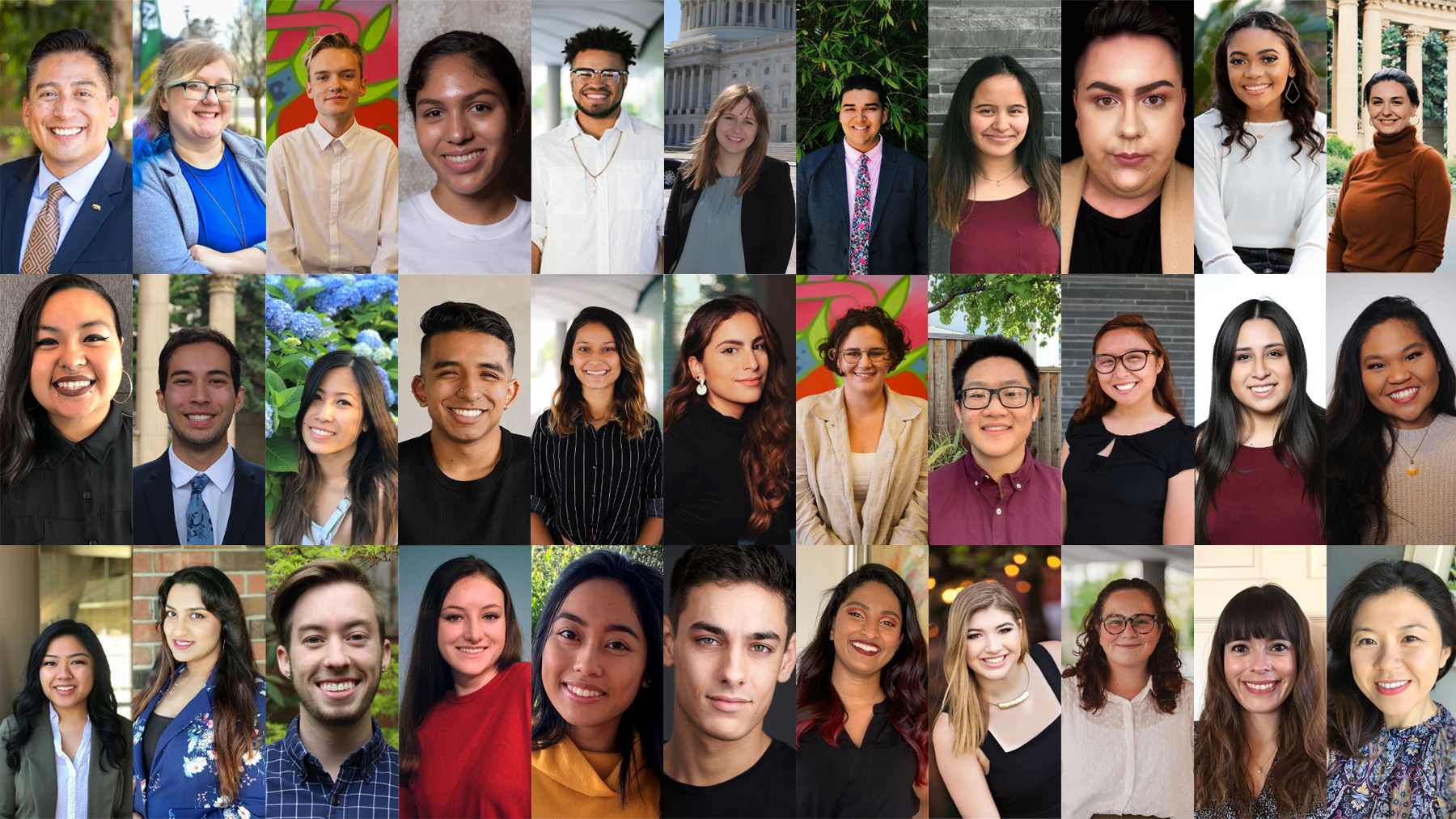 ---
2021 Award Process Details
The 2021 awards process will be entirely virtual. In order to be eligible for an award, you must be nominated (self-nominations are also encouraged). Nominations come in the form of a written statement that addresses why a person should be considered for an award (or multiple). These nomination statements range from one paragraph to multiple pages. To learn more about how to write a strong nomination statement, visit our FAQ page to review what we look for. 
Timeline
Tuesday, February 9 at 8:00 AM PT | Nominations Open
Tuesday, March 16 at 11:59 PM PT | Nominations Close
Late-April | Recipients Notified 
Mid-May | Campus Announcement
How to Nominate
Nominations opened on Tuesday, February 9 at 8:00am PT and will remain open until Tuesday, March 16 at 11:59pm PT. If you have questions about the nomination process, or about the awards in general, please visit our Frequently Asked Questions. 
All nominations must be submitted electronically through our online form. The online nomination form will automatically notify the nominee upon submission to let them know they have been nominated. As the nominator, you have the choice of letting them know your name, what you wrote, both, or neither. Either way, nominees will know they have been nominated as well as which awards they were nominated for! 
Who Can Nominate
Anyone can submit a nomination, regardless of your affiliation with USF (Staff, Faculty, Student, Friend/Family, etc.)!
Types of awards
The Division of Student Life has 8 awards that we recognize students with annually. Those include:
Emerging Leadership Award (First-time, first-year students)
Excellence in Leadership & Service Award (Sophomores/Juniors)
Senior Leadership Award (Graduating Seniors)
Priscilla A. Scotlan Award (Graduating Seniors)
Father John P. Schlegel, S.J. Award (Graduating Seniors)
Archbishop Oscar Romero Award (Graduating Seniors/Graduate Students)
Graduate Student Leadership Award (Graduating Graduate Students)
Hilary Williams Ford Award (Graduating Graduate Students)
We also include awards determined by some of our campus partners, including: 
To see the full list of awards, descriptions, and eligibility requirements use the link below. full list of awards, descriptions, and eligibility requirements